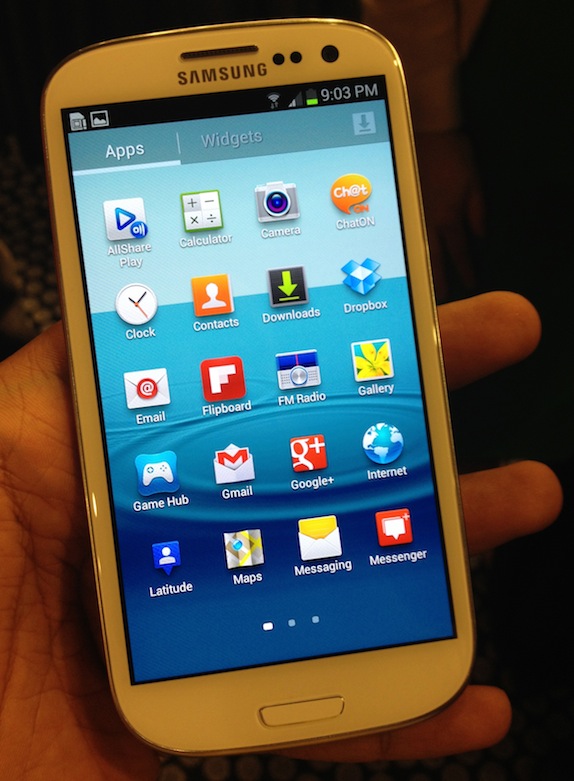 I'm currently attending CTIA in New Orleans in USA and guess what I found at a Mobile Focus show last nite here – the Samsung Galaxy S3 which was just shown off in London last week is now being show off here. I held the S3 for the first time in the hand and it felt nice except for the plasticky outer shell. The display was gorgeous and the phone was screaming fast. I decided to do some benchmark tests on it just to see how the Quad-core Exynos on the inside performs.
The phone managed to score over 136K in BrowserMark which is a tool which tests the browser capabilities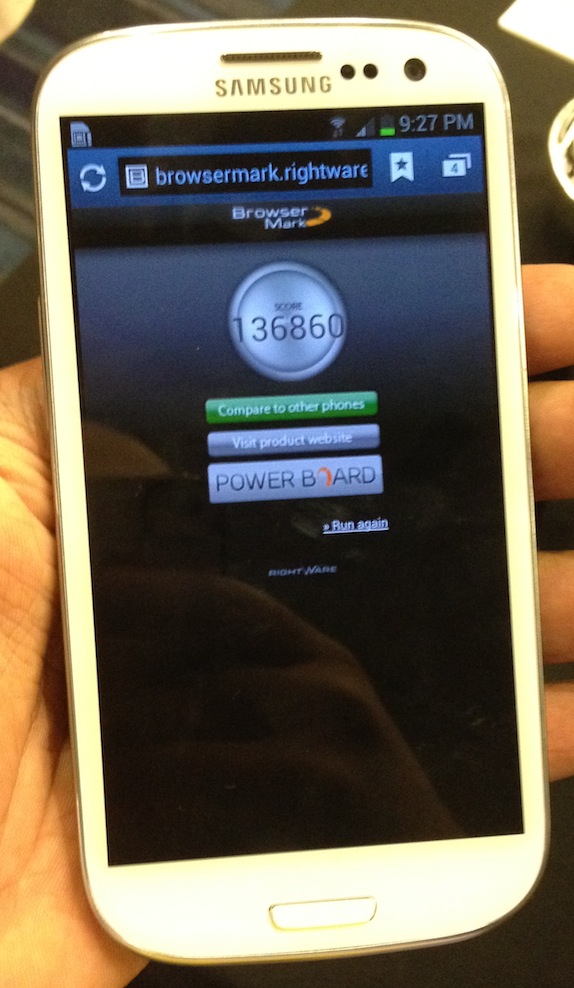 Here is a test from Quadrant . The S3 manages to blow past 5000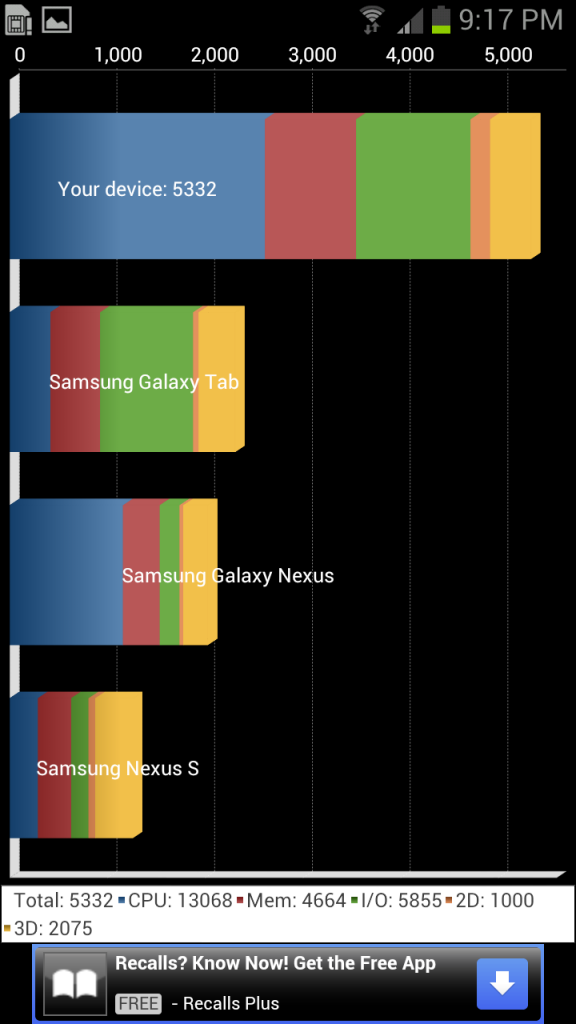 And here is a test from Smartbench2012 where the S3 manages to score 4177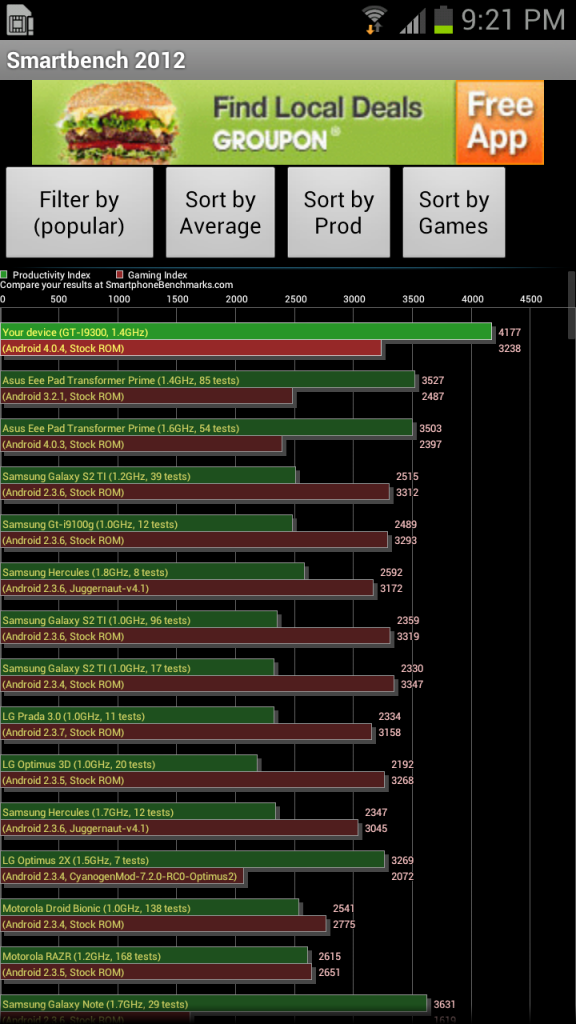 Note: Samsung told us that the software is still not final and performance numbers might change. We will update this post as soon as we get hold of a review unit.