The brand new BlackBerry Curve 9220 just launched in India today and we got a chance to play with the handset for a while. The affordable new Curve comes has pretty good build quality for its price point of Rs 10,990 and comes in a range of colors. Running the latest version of BlackBerry OS , the phone can be considered the successor to the highly popular Curve 8520. Read on ahead for our first impressions of the Curve 9220.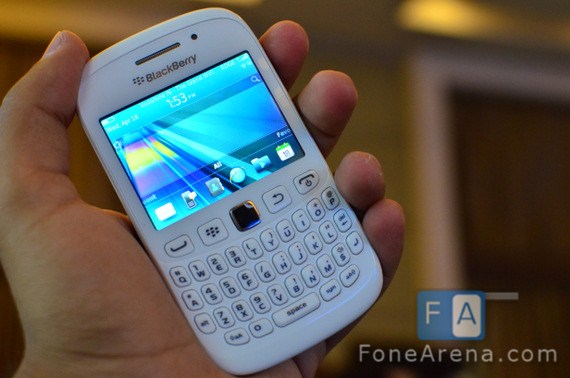 At first look , the BlackBerry Curve 9220 comes across as a fairly handsome looking device albeit with a very glossy plasticky finish. The build quality however is exemplary and plastic quality is rock solid.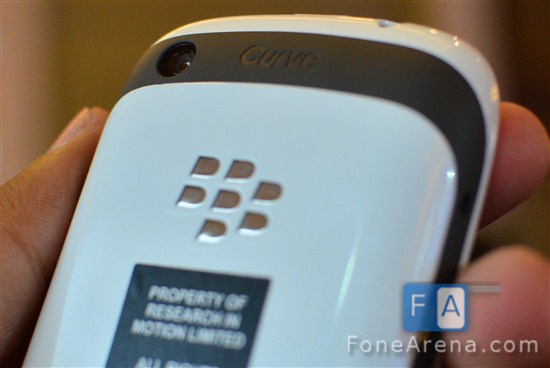 While not exactly slim , the phone has a 12.7 mm profile making it really comfortable to hold. The diminutive little handset fits perfectly in the palm and easily slips into a shirt pocket.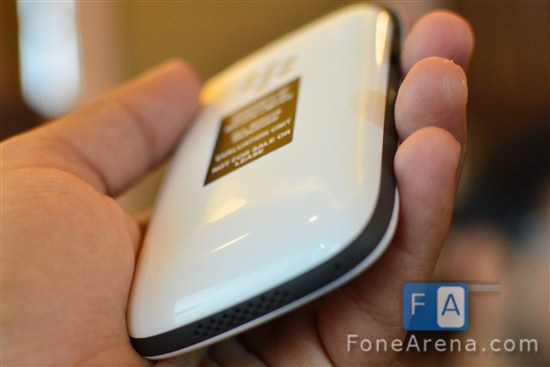 A dedicated BBM key is present on the left handside of the handset allowing for quick access to all your communication requirements.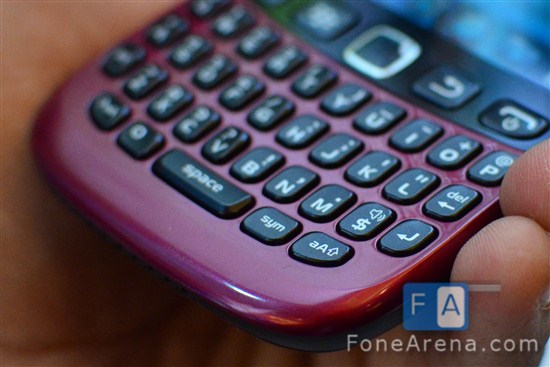 The keyboard is a bit of a disappointment in terms of the tactile feedback. The keys felt a bit more stiff than we'd have liked but we'll reserve judgement on that till we can spend some more time with the phone.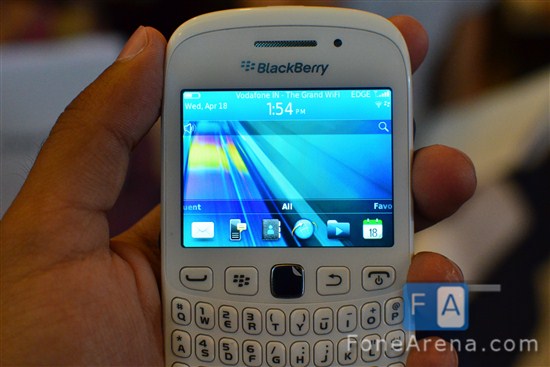 Running OS 7.1 , the 9220 theoretically offers the same experience as the much higher priced BlackBerry 9900. A streamlined social experience is one of the major aspects of the update. More on this in our full review.
The camera is a 2 MP Fixed Focus unit which is a bit of a let down. Its not just the megapixel rating though , we'd expect to have autofocus available on a phone priced at Rs 10,990.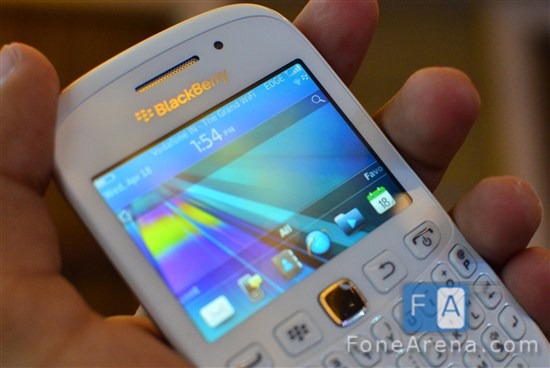 The Curve 9220 comes in a range of colors including white , red and blue. If BlackBerry Messenger is very important for you and you are looking for a budget device , you should seriously consider the Curve 9220. A promising product , we'll have more for you on the Curve 9220 in our review soon.