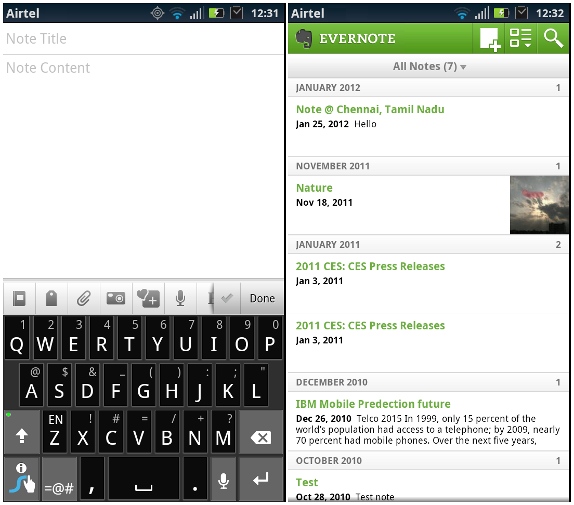 Evernote for Android has been updated to version 3.5 that brings new features such as auto-titles for untitled notes, new save feature and more. This is the major update after a month.
Features of Evernote for Android v3.5
Automatic titles for untitled notes based on note content, location and time making it much easier to find it later.
New Done button lets you save a note if you compose lengthy notes on your phone or tablet without closing the note.
Improved layout and styling of images and audio attachments in notes with padding around images that are nicely spaced and easier to view
This version also includes numerous performance improvements that saves note faster than the previous version and also some bug fixes.
Download Evernote for Android v3.5 from the Android Market for free.