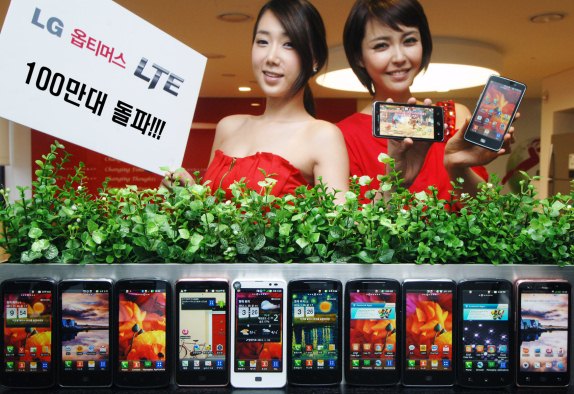 LG has announced that they have shipped 1 million units of Optimus LTE, their first phone to come with LTE support and HD display. They announced the Optimus LTE in Korea last October for SK Telecom (SKT) and LG U+ that was popular from the first day in Korea that sold 5,000 units on the first day of the launch. It shipped over 600,000 units in Korea alone, 100 days after the launch.
They launched the LG Optimus LTE L-01D in Japan last month that was also available in a unique red color and NFC support. They sold over 8,500 units in the first day of the launch and it is gaining popularity among the customers.
The phone comes with a 4.5-inch True HD (1280 x 720 pixels) IPS 500-nit display with 329 PPI and boasts 1.5 GHz dual-core processor. It runs on Android 2.3 Gingerbread that is updgradable to Android 4.0 Ice Cream Sandwich.
They launched the phone last week as LG Spectrum for Verizon in USA.