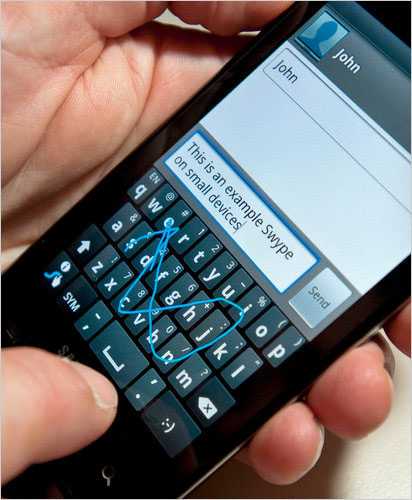 We told you about the Adobe Flash Player 11 update which brings support for Android Ice Cream Sandwich. But it seems that Flash is not the only thing missing from Android ICS.
According to a tweet by the official Swype twitter account, they say that Swype will not be available on Ice Cream Sandwich for now. The lack of support is caused by problems related to the way ICS reports screen resolution.
And since resolution is an important factor for a keyboard, it explains why the people at Swype are facing issues. They said that they're working to make Swype work on ICS as well but no estimated date of completion has been given and till then ICS users will have to do without Swype.