When HTC launched the 3G+WiFi of it's 7 inch Android tablet in India for Rs.39890 in June this year , we were immensely disappointed about the price tag. It was an impressive tablet with decent battery life. Now if you gave the Flyer a pass for the same reason, good news for you. The price of the tablet has been cut by almost 50%. It has now available for Rs.23900 on Flipkart and Rs.23990 on LeysBuy. Some retailers are still selling it at around Rs.35000.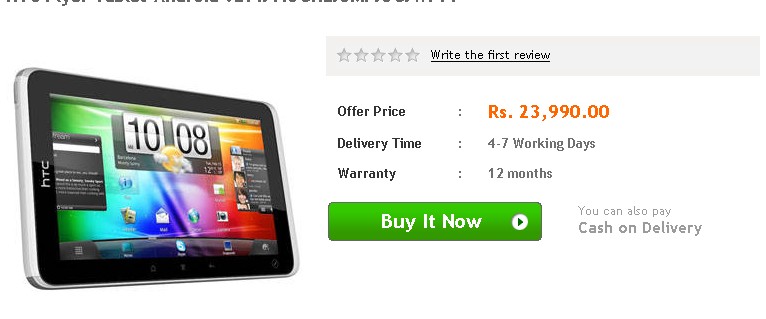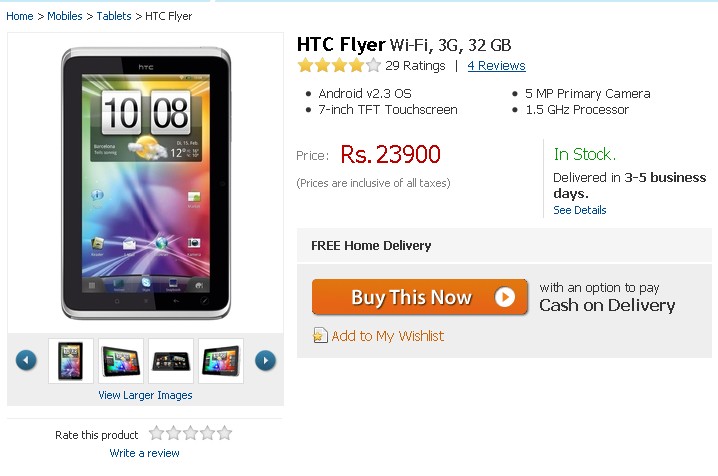 Just to let you know HTC launched the Flyer at Mobile World Congress in Feb 2011. We are barely a couple of months away from MWC 2012 and we might see a new version of the Flyer at the event. So the Flyer might be reaching End-Of-Life soon.
But how many of are interested to pick up a Flyer at Rs.23900 ?