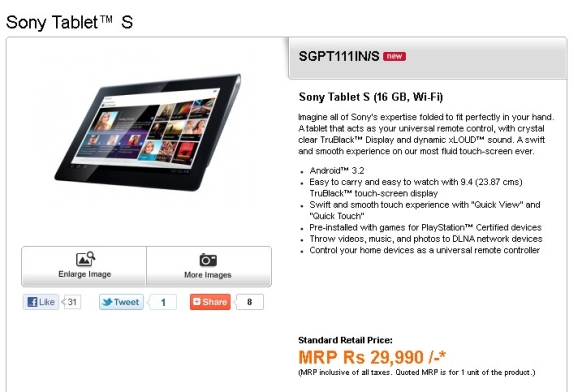 Sony India has revealed the price of it's Android Honeycomb tablet the Tablet S on it's website. As of now only the 16GB WiFi version seems to be on sale and there is no mention of the 3G version. The Sony Tablet S is already available in select Sony stores across the country. The MRP for this 9.4 inch Android tablet is Rs.29,990 according to the site. The device is powered by a Nvidia Tegra2 1 GHz processor along with 1 GB of RAM. Sony claims you can control your home devices using the Sony Tablet S as a universal remote. We bet well shall try it out if we get hold of one.
There are even some accessories for the Tablet S such as a Bluetooth keyboard , Cradle ,  USB adaptor , Carry case and LCD screen protector.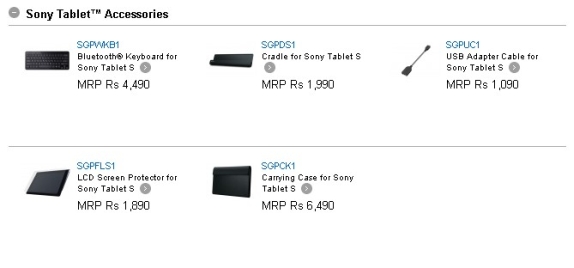 Will you pay almost Rs.30000 for just a WiFi Tablet ? Let us know !