Yes, you read that right. The US version of the Samsung Galaxy Tab 7 Plus is attainable and now available for pre-order on Amazon; pre-orders for Samsung's 7-inch Galaxy Tab Plus went live inEurope sometime last week. Be that as it may, there is still no statement on a specific release date. The Samsung news just keeps pouring in.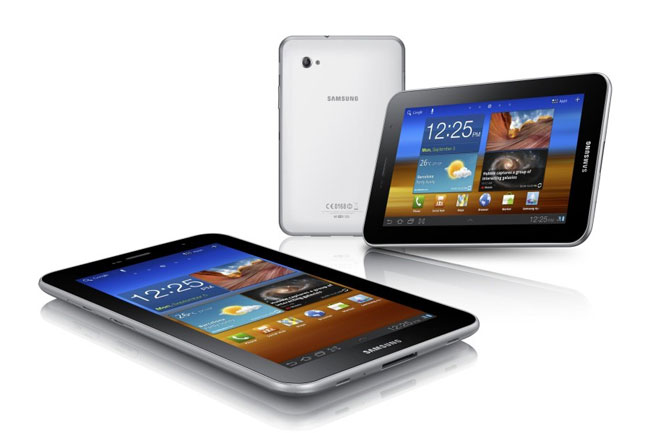 Galaxy Tab 7 Plus Specifications
1.2 GHz dual-core processor
7-inch 1024×600 resolution capacitive display
1 GB RAM
3 megapixel rear camera capable of shooting 720p video
2 megapixel front-facing camera
WiFi 802.11 a/b/g/n
Bluetooth 3.0
Android 3
12 ounces
Now while combining the Google apps and Android Market, it also presents a kosher Honeycomb experience.  The Galaxy Tab 7 Plus has undeniably the Fire beat in the specs section; I am skeptic that the Galaxy Tab 7 Plus is going to be dethroning the Kindle Fire on Amazon's trade charts.
With the 16 GB for $399 and the 32 GB for $499, it may have a tough time locking horns with the relatively tatty, rock bottom pricing of the $199 Kindle Fire; though it does seem like an appealing assortment. 

Does the Kindle Fire do ample at fraction the price of the Galaxy Tab 7 Plus, or do you desire the more competent hardware of the Galaxy Tab 7 Plus and want the true Android experience? What do you think is a better option (and don't be biased)?
[Update]: The Galaxy Tab 7.0 Plus would be available in U.S through Best Buy, Amazon, Tiger Direct, Fry's and other fine retailers starting November 13th with the pre-orders starting from  October 23rd with select partners.
Source: Phandroid, Press Release