My Nokia Blog reports that a Nokia 710 was spotted over at Nokia Developer earlier today. The phone sports specifications which are very similar to those suggested for Mango devices. Interestingly the OS is named as Maemo Internet Tablet 2008 but that is obviously meant to cover up the presence of Windows Phone 7 on the hardware.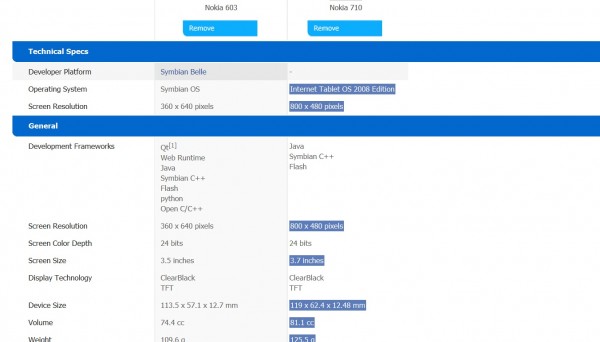 Specifications include :
1.4GHz Cortex A8
3.7″, 800×480  Clear Black TFT
28mm wide angle  5MP camera
720p, 30FPS
8GB Internal memory
512mb RAM
Browser BL-5B 3.7V 820mAh (820mAh) – 400 hours standby (more than iPhone 4S), 5H 3G browsing, 7H GSM talk time. MicroSIM.
Some possible discrepancies in there as WP7 devices have inherently run on Qualcomm chipsets. With Nokia World right around the corner , we should be hearing more about the same.
[Via – My Nokia Blog]