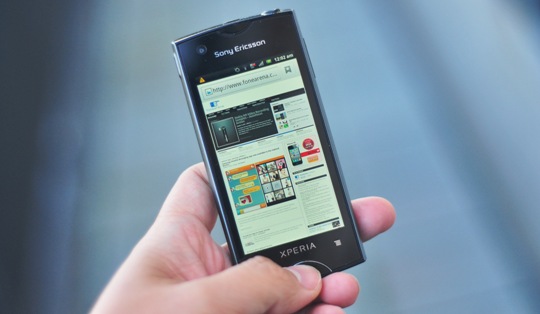 The Sony Ericsson XPERIA Ray is one of the most intriguing smartphone I have ever used. This phone goes against the current trend of expensive larger screen smartphones with high-specs or small and fat smartphones with low-specs. So I found it refreshing when Sony Ericsson announced the XPERIA Ray, a small screen smartphone with a reasonably high specifications. For all intent and purpose, the XPERIA Ray is a midget version of the rather excellent XPERIA Arc.
When I reviewed the XPERIA Arc earlier this year, I noted how much I actually enjoyed using it. Despite only having a single-core Snapdragon, the device was speedy and it had a decent camera with works well in low light. They have not locked the boot loader and have even made big promises regarding future firmware updates. In fact the XPERIA Arc has received so many updates it would be difficult to imagine that this was the same company that made the much criticised XPERIA X10.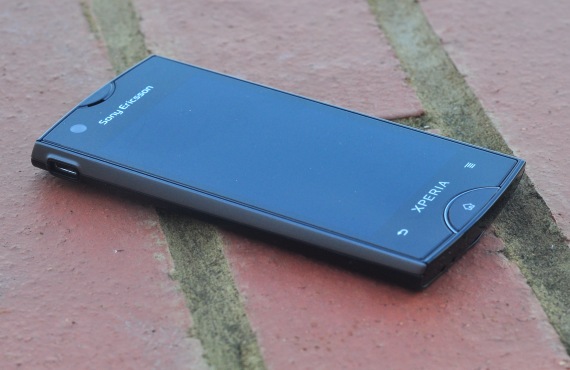 The XPERIA Ray is exactly like the Arc. Well not exactly – the XPERIA Ray is actually better than the Arc is several respects. It does have a front camera for video calling, and the smaller screen has a pixel density of 297 ppi – that is almost retina-level. The design language of the XPERIA Ray is a departure over their recent smartphones. In fact I found it similar to Sony's X-series Walkman, of which I was rather fond of.
Powering the XPERIA Ray is a single core Snapdragon MSM8255 SoC with a 1GHz Scorpion processor, and Adreno 205 GPU. Despite being only a single core processor, the Snapdragon is a proven processor that delivers great performance. Coupled with Sony Ericsson's optimisation and a reasonable 512MB of RAM, the XPERIA Ray never felt slow.
Despite the petite size and weight (100g) the XPERIA Ray also contains a microSD card slot, Wireless LAN (WiFi 802.11 b/g/n), Bluetooth, HDMI (via adaptor), 8MP backlit camera with f/2.4 lens, front camera, Tri-band 3G HSDPA up to 7.2Mbps, FM radio, A-GPS receiver and a massive 1500mAh battery. The Sony Mobile BRAVIA powered screen offers a resolution of 480 x 854. On a 3.3″ screen this results in a tight pixel density of 297 ppi. Screen brightness, colour saturation and sharpness are excellent and it even operates well outdoors.
Above the display resides the earpiece, proximity sensor and a front camera. The three buttons are found below the display. It is slightly disappointing to find that two of the buttons are capacitive touch sensitive buttons, but you can't win all. The arc surrounding the home button also doubles as a notification light, which I found rather neat.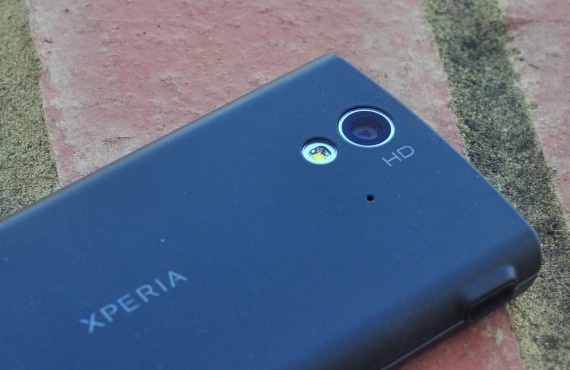 On the left side you will find a micro USB port that doubles as a HDMI-out port (with an adaptor). The power button and 3.5mm headphone jack can be found on the top, and the volume rocker on the right. The microphone and lanyard loop are located on the bottom of the Ray.
Over  on the backside of the phone you will find the 8 Megapixel Exmor-R backlit-sensor equipped camera, a single LED flash, a small microphone for audio recording and active noise cancellation and loudspeaker. Removing the battery cover reveals the large 1500mAh BA700 battery – the same capacity as the battery that fuels the XPERIA Arc, microSDHC card slot and SIM card slot. Both of these slots are not hot-swappable. A 4GB microSD card is included. Officially the card slot supports microSD cards up to 32GB in size but with some Android smartphones capable of accepting 64GB microSDXC cards, there is a good chance that this does as well.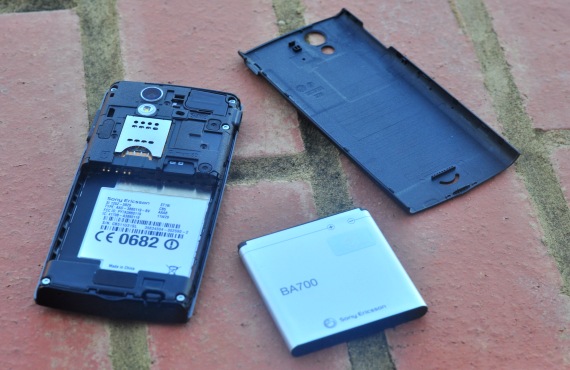 It is rather impressive to find a large battery inside the XPERIA Ray. Compared to a similar size but much fatter HTC Wildfire S I tested recently, the XPERIA Ray's battery is 18% larger. Sony Ericsson claims a battery talk time of six hours, which is rather impressive. Using it daily I was able to eke about a full days worth of usage with moderate usage of Twitter, Gmail, camera and web browsing.
In order to retain the slim design and make use of whatever space there is, Sony Ericsson has dispensed of  the 'human curvature' design or the curve design that has graced most of their XPERIA smartphones. Despite the weight, the Ray feels reassuringly hefty and solid. The rubberised battery cover provides the phone with a great grip and the sparring use of metal on the side and glass on the front gives it a premium and sophisticated feel.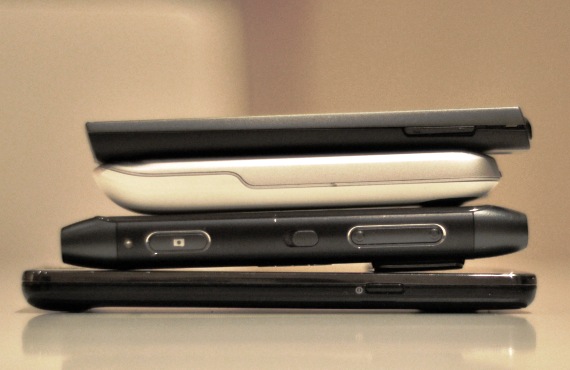 The XPERIA Ray runs on Android 2.3.4 Gingerbread. It isn't known if Ice Cream Sandwich will be made available for the Ray, but it is safe to say that if Sony Ericsson does not provide it, others will in the form of custom ROMs. Like all Android manufacturer bar Google themselves, the Ray runs on Sony Ericsson's own custom launcher. Four application shortcuts and the shortcut to the app drawer are docked on the bottom. Shortcuts and folders can be dragged from the dock to the homescreen and vice versa. There is a total of five homescreen panes to swipe around, which is plenty for most users.
As with any other Android smartphones, to get the best out of the Ray, you will first need a Googla account. This will allow you to sync your emails, contacts and calendar while also giving you access to the Android Market. Sony Ericsson has also added their own section on their Android market where you will be able to find a smaller section of hand-picked applications for their phones.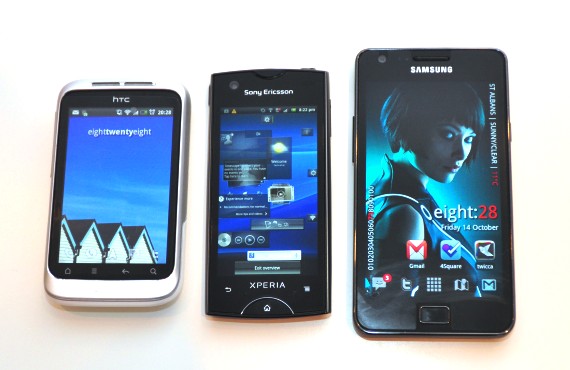 Seeing that the XPERIA Ray is almost exactly a XPERIA Arc, you can read more about the software here. However there are some differences on the Ray compared to the Arc when it was released in April 2011. Sony Ericsson has since updated the Android version to 2.3.4, and with it installed a raft of new features, many of which are unique to the Android platform. The deep OS-level integration with Facebook for example is clearly above even that of the HTC ChaCha.
The 2.3.4 update brings to the XPERIA Ray the ability to capture 3D images and view them on a 3D compatible HDTV via HDMI out connection. Sony Ericsson did not elaborate how they were able to achieve this via a single camera module, but in order to get the 3D picture one must sweep the phone horizontally – much like what one would do to capture a sweep panorama picture on a Sony Cybershot camera.
Unfortunately there is no way to review a 3D image on the XPERIA Ray's display and because I do not own a 3D HDTV, I was unable to test this feature myself. However I was demonstrated the feature on a Bravia 3D TV at a recent Sony Ericsson event. I am not a fan of 3D images and videos, but was I was still impressed by the technical achievement by Sony Ericsson to engineer the feature with just a single camera module.
The update also introduces a 'traditional' sweep panorama feature. With this all you have to do is sweep the phone in a direction, allowing the phone to automatically stitch various pictures together to create a panorama picture. This can be done horizontally or vertically, in either direction. The results are pleasing, if a bit blurry when zoomed in. For the best results it is advisable to mount the phone on a tripod.

Equipped with an eight megapixel Exmor-R backlit sensor and f/2.4 lens, the XPERIA Ray is more than capable of capturing fast action even in areas with very little ambient light. It doesn't perform nearly as well as one hoped in daylight due to poor dynamic range (inherent on a small sensor like this). Unfortunately there is no HDR mode to compensate on the poor dynamic range, but there are a couple of free HDR camera applications on the Android Market that will easily remedy that.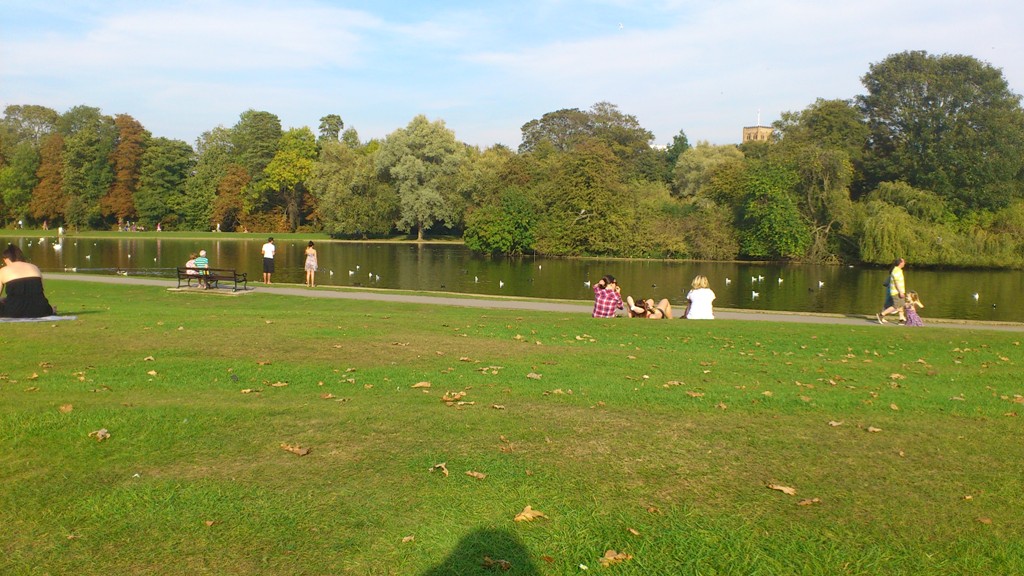 The XPERIA Ray is also a capable HD video recorder. Unlike most of the newer Android flagships by other manufacturers which records at 1080p, the Ray tops out at 720p and 30fps. It features continuous autofocus, but does not support digital zooming like how the Nokia N8 does with video capturing. Still the quality of video recording is good and smooth with hardly any dropped frames. Noise isn't an issue apart from when indoors with very little ambient lighting.
As a long term user of the Samsung Galaxy S2, moving to the XPERIA Ray was initially difficult. Despite the similar resolution, I found the screen cramped and text input a chore. However I eventually got used to it and now appreciate the little unassuming size that easily slips into my shirt pocket or jeans. It is a powerful smartphone dressed in a body of featurephone.
At around £270 unlocked in Britain, the XPERIA Ray isn't exactly cheap, nor is it overpriced. This is the same price as the original XPERIA Arc, so the only key differentiator is the screen size and front camera. The XPERIA Ray is unique in that it has no competition in the small sexy with great specs smartphone category.
It is a great compact smartphone with an excellent display, is powerful enough to run just about anything we threw at it and despite the size, has an excellent battery. If you are in the market for a petite and slim smartphone with very few compromises, this is the perfect phone.