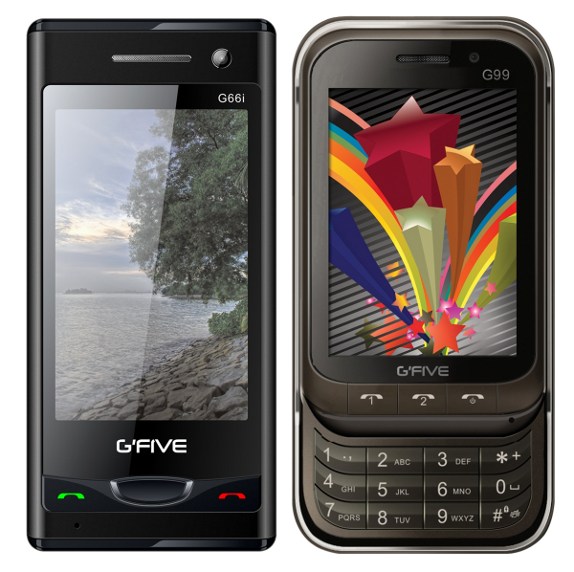 G'FIVE Mobile has launched 2 new phones, G66i and G99. The G66i is full touch phone and the G99 is touch and type phone with detachable keypad. Both these phones have Dual SIM support with Dual standby.
The G'FIVE G66i features 2.8 inch WQVGA touch screen, 2MP camera with front facing camera. It also has Java, Wi-Fi, FM Radio, Music and video player, 3.5 mm audio jack, Stereo Bluetooth, Analog TV and expandable memory up to 16 GB. It comes with 1500 mAh battery.
The G'FIVE G99 has 2.6 inch display and a T9 keyboard. It also has Java, Dual digital camera, FM radio, music and video player, stereo Bluetooth, expandable memory up to 4 G. It comes with 800mAh battery. It has a stylish flip cover that houses both the detachable keypad as well as the additional battery.
The G'FIVE G99 and G66i are available at Rs. 2,789 and Rs 4,089, respectively.