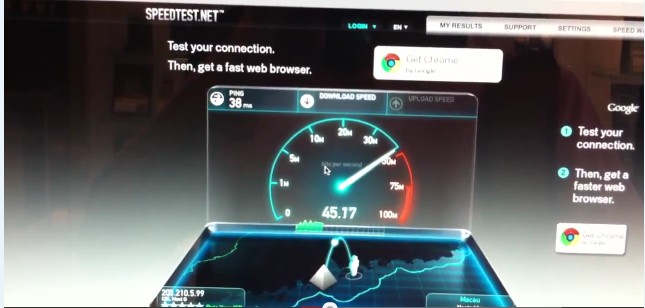 While I was walking down the buzzing streets of Hong Kong , I came across a rather interesting banner talking about the World's First 4G LTE Service from HK CSL a Hong Kong Mobile Operator which is a subsidiary Telstra Corporation Limited , Australia . 1010 is the premium brand of CSL offering mobile broadband services. CSL had launched the world's first LTE/DC-HSPA+ network in 2010 and we got to test the service at a 1010 store in Hong Kong.
The setup was rather simple with the LTE dongle plugged into the back of a 27inch iMac and the first thing we did was hit speedtest.net. Watch the speed test video below. Its actually amazing to experience such speeds without any wires !
httpv://www.youtube.com/watch?v=LmVO7hPkc_Y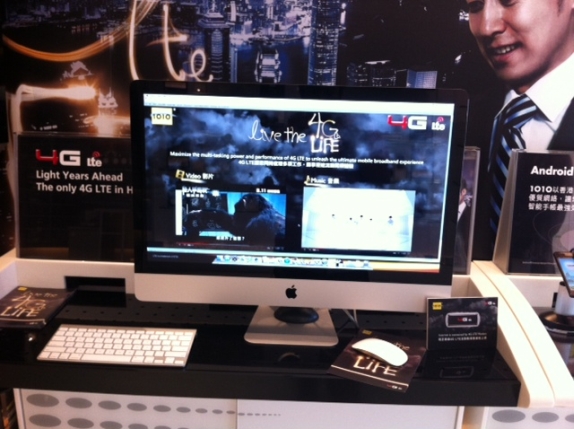 This is the tiny modem at the back of the iMac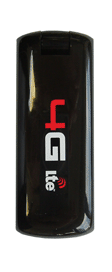 Looks like the Hong Kong Government has a speedtest service.  We managed to clock about 28.5 Mbps download and 23.6 Mbps upload speeds.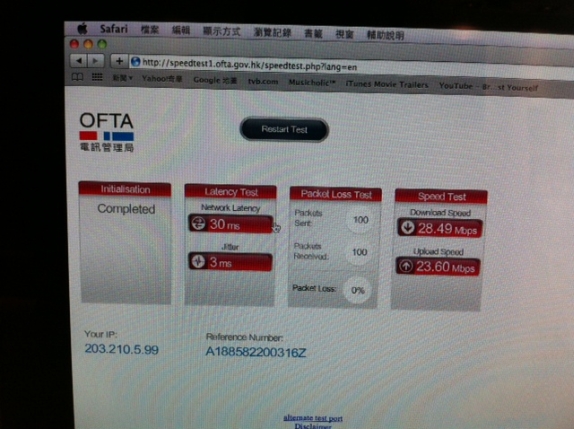 Here is the dialer / 4G connection manager.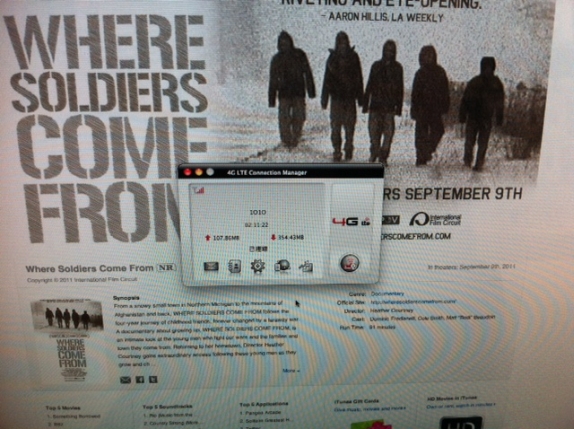 Surprisingly here are the tariffs which are actually pretty reasonable for cutting experiencing cutting edge  technology.
Hong Kong 4G LTE Tariffs / Plans
1HKD = Rs.6 / 1HKD = 0.128 USD
So that translates to roughly about Rs.1500 for 1GB of data and Rs.2000 for 5GB of data and Rs.2800 for unlimited data(this is a Fair usage policy though to prevent abuse)
| | | | |
| --- | --- | --- | --- |
| HKD | 249 | 349 | 459 |
| INR | 1494 | 2094 | 2754 |
| USD | 31.872 | 44.672 | 58.752 |