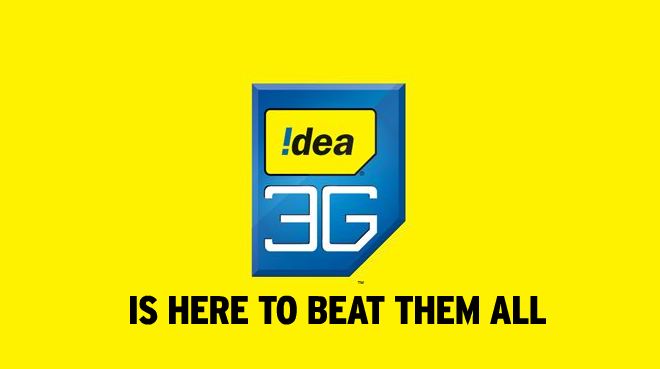 Idea 3G services are now available across 128 towns in UP West and Uttarakhand that makes them biggest network in these regions. They have also launched Double Dhamaka 3G pack and 3G packs starting at Rs.7
The Double Dhamaka 3G pack costs Rs.58 that offers 200MB data and the Rs.7 3G pack offers 20MB free data and are valid for 1 day. There are also 3G plans for postpaid subscribers priced at 5 paise/10KB. The 3G Video call costs 2 paise/second, for all local and National calls.
The Idea 3G plans start from Rs. 7 going up to Rs. 5,000 which offers up to 30GB of free 3G data with the validity up to 125 Days.