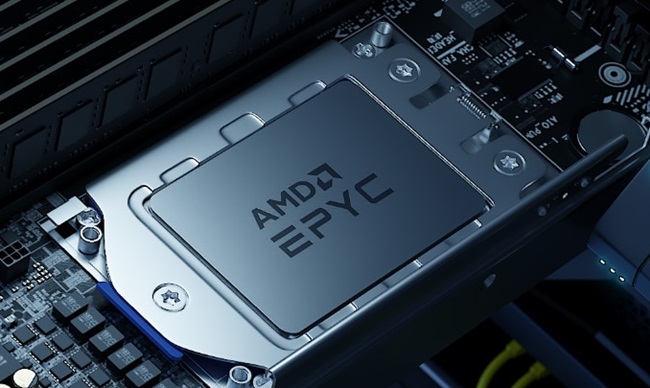 AMD has expanded its 3rd Gen AMD EPYC processor family, introducing six new options to meet the needs of general IT and mainstream computing in businesses.
3rd Gen AMD EPYC processors
AMD 3rd Gen EPYC CPU processors deliver excellent value, performance, energy efficiency, and security for business-critical applications in the mid-market and through channel partners.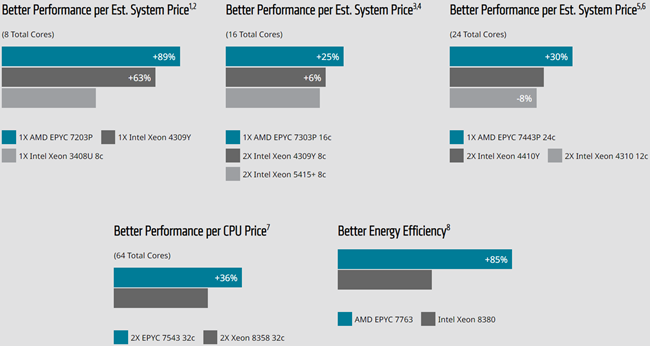 With support for up to eight channels of fast DDR4 memory and up to 128 lanes of high-throughput PCIe Gen 4, the 3rd Gen AMD EPYC processors, powered by the Zen 3 core architecture, provide high performance across various industries, including enterprises, cloud service providers, government, and financial services.
These CPUs are equipped with large L3 cache, memory channel optimization, and synchronized clocks, contributing to exceptional performance.
Broad Ecosystem Support
This versatility allows businesses to maximize their IT infrastructure investments. Leading companies like Cisco, Dell Technologies, Gigabyte, HPE, Lenovo, and Supermicro support these processors.

AMD's partners offer a variety of systems powered by the 3rd Gen EPYC CPUs, optimized for price-performance, modern security, and energy efficiency.
Availability
The entire range of 3rd Gen AMD EPYC processors is available now and can be seamlessly integrated into existing AMD EPYC 7003 Series CPU-based systems.
Commenting on the launch, Dan McNamara, Senior Vice President and General Manager, Server Business Unit, AMD, said:
CIOs and IT decision-makers working with aging data center infrastructure require a clear, smooth upgrade path to next-generation technologies that align with their specific timelines. We've identified a significant opportunity to provide our customers with additional choices, bringing the exceptional performance and efficiency of EPYC to essential yet less technically demanding workloads. Servers powered by 3rd Gen AMD EPYC CPUs offer remarkable price-performance on widely used, cost-effective, and reliable mainstream technologies.