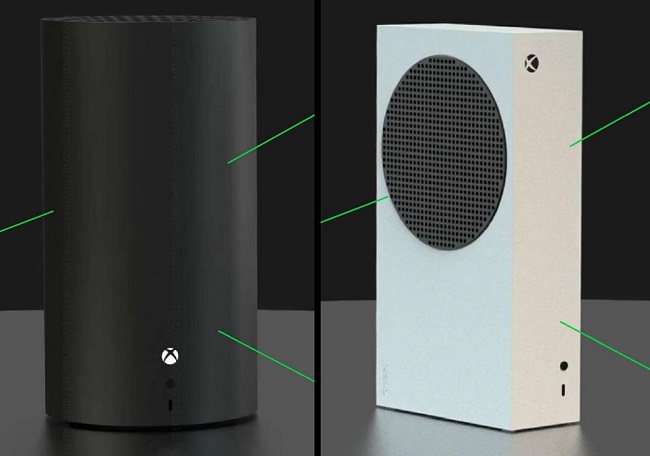 Microsoft is gearing up for a 2024 makeover of its Xbox Series X console. The new Xbox Series X, codenamed Brooklin, was inadvertently revealed in recent FTC v. Microsoft documents, as reported by The Verge.
Circular Design and New Controller
The fresh Xbox Series X will sport a distinct circular appearance and will ditch the disc drive. It will come with an increased 2TB of storage (up from 1TB), a front USB-C port featuring power delivery, and a completely new controller.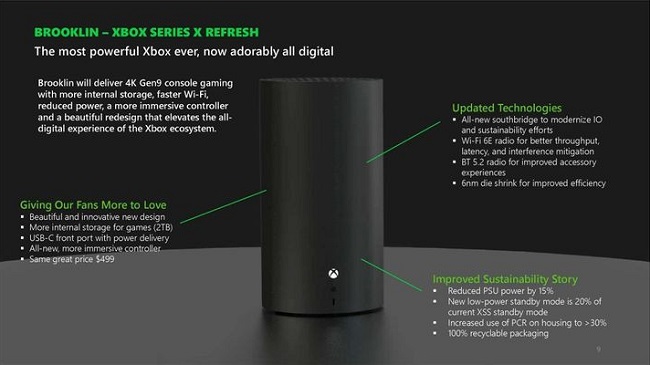 The new controller, named Sebille, is set to be unveiled later this year. It will incorporate an accelerometer for gyro support, a two-tone color scheme, support for cloud connectivity, Bluetooth 5.2, and an updated Xbox Wireless 2 connection.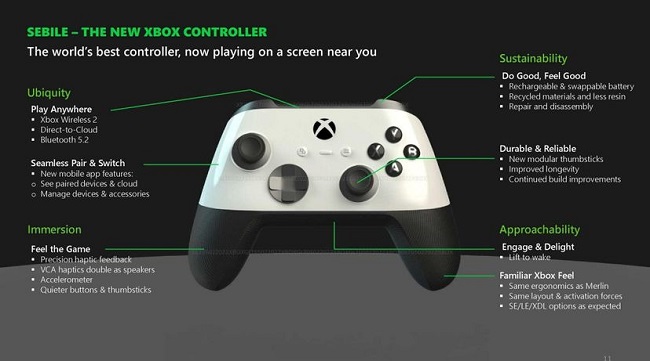 Additional features include precision haptic feedback speakers within the controller, quieter buttons, swappable batteries, modular thumbsticks, and a motion-activated wake feature.
Inside the new Xbox Series X, Microsoft is introducing Wi-Fi 6E support, Bluetooth 5.2, and transitioning to a more efficient 6nm manufacturing process. The power supply unit (PSU) will be 15% smaller while retaining the same USD 499 launch price as the current Xbox Series X.
Future Roadmap
Microsoft has outlined a roadmap for the new Xbox Series X console and controller, alongside a refreshed Xbox Series S with 1TB of storage. While a black Xbox Series S was recently launched in June, another update is expected in 2024, featuring Wi-Fi 6E support, Bluetooth 5.2, and the new Xbox controller.
Microsoft is contemplating console customization through its Xbox Design Lab program as a future goal, though it's important to note that this initiative is not fully funded yet. The leaked documents also mention a new Elite controller with similar updates to the main controller refresh.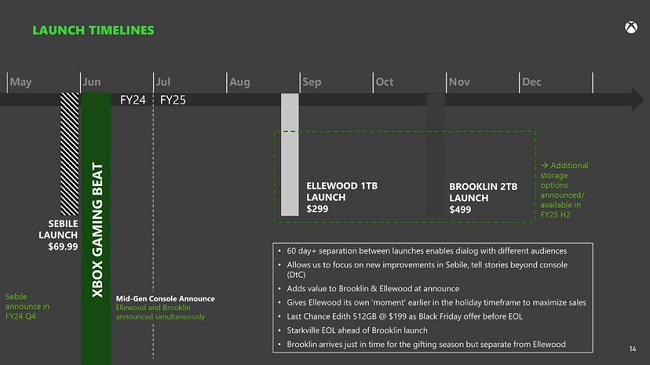 Tentatively, Microsoft plans to release the updated Xbox Series S in September 2024, followed by the Xbox Series X refresh in November 2024.