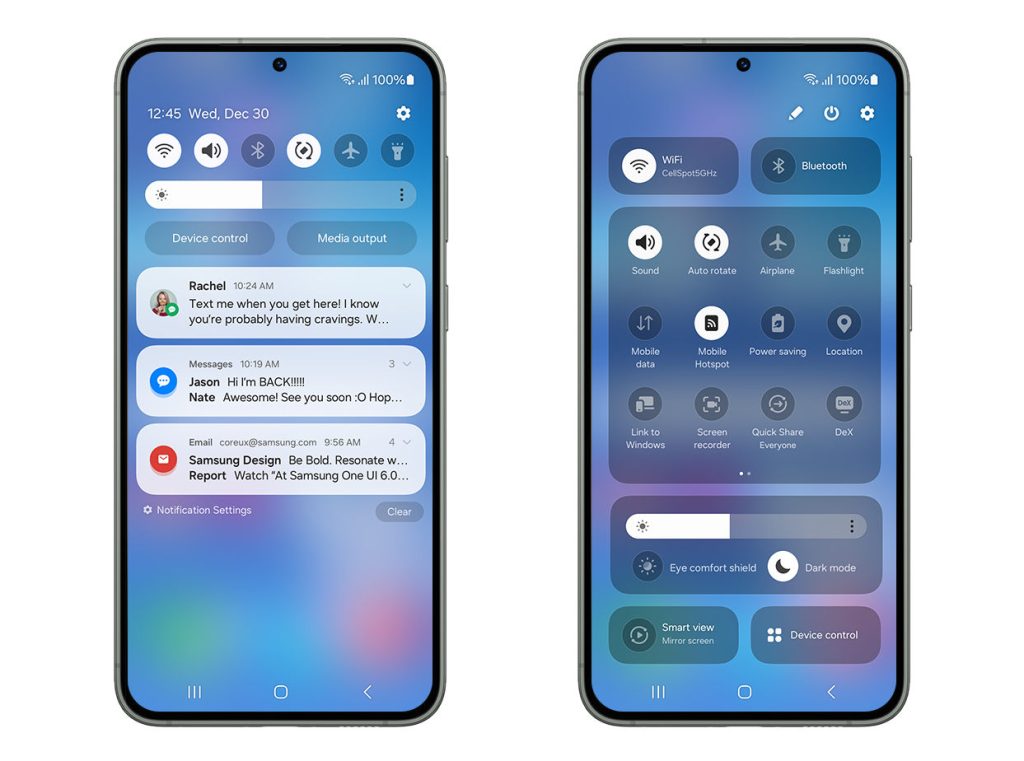 After an accidental reveal, Samsung has officially confirmed that it is starting registrations for the Android 14-based One UI 6 beta update starting with the Galaxy S23 series.
It also revealed that the One UI 6 will offer a more user-friendly experience, enhancements to Samsung apps, new features, such as a more streamlined design and wider options for personalization.
User-Friendly Design
Several UI elements have been tweaked to create a more modern look and feel, such as the impactful new default font and the new emojis in the Samsung Keyboard.
The Quick Panel has been revamped with a new layout that makes it effortless for users to access the features they use most.
It is easier than ever to adjust screen visibility on the go, with brightness control bar available by default in the compact Quick Panel.
The new instant access option to the full Quick panel now provides faster access to settings with a single downward swipe in the upper right corner of the screen.
More Personalization options
Set different lock screens according to specific Modes and Routines, such as a calming photo of a forest in Sleep mode.
A new custom camera widget lets users pre-select a camera mode and a photo-saving location – like portrait mode and a folder just for headshots, respectively.
The company said that it will gather feedback from the users, and incorporate it in the final version for the best experience possible for the users.
How to join One UI 6 Beta Program?
The One UI 6 Beta Program is available for Samsung Galaxy S23 series owners in the United States, Germany and South Korea, with releases in other regions planned soon.
You can register for the beta program via the Samsung Members app. We can expect the beta roll out for Galaxy Note series and A series phones soon.
Regarding the new One UI update, Janghyun Yoon, Executive Vice President and Head of the Software Office, Mobile eXperience (MX) Business at Samsung Electronics, said:
Our mission with One UI is to reflect the unique preferences of our users in every aspect of their mobile experience. Every iteration of One UI responds to the needs of our user community, and we look forward to user feedback on One UI 6 as we create a richer, more intuitive experience for all.