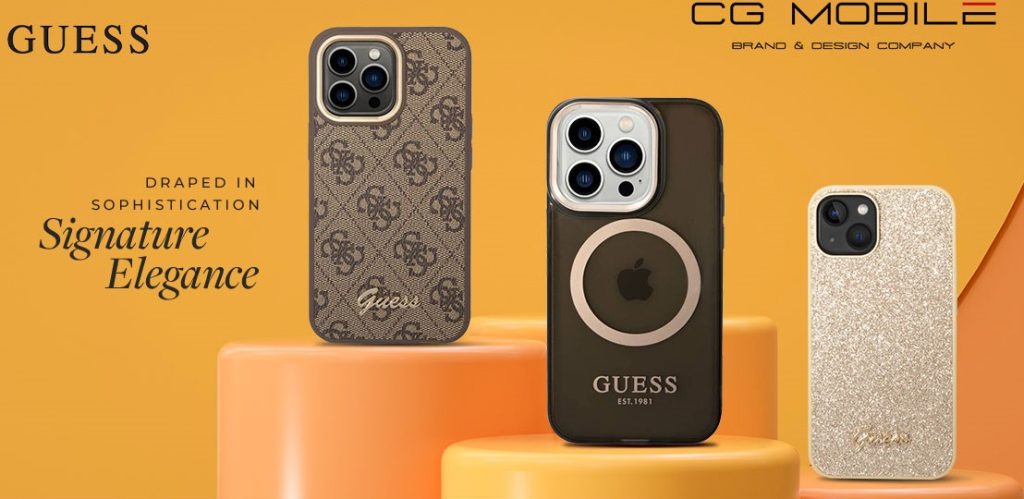 CG Mobiles unveils its latest addition to the iPhone case lineup, in collaboration with renowned luxury fashion brand Guess. This collection follows the successful Ferrari and BMW lines, offering a blend of style and functionality.
Each Guess case is meticulously crafted from premium materials, including Thermoplastic Polyurethane and Polycarbonate. These cases come in an array of captivating shades, color combinations, and textures, ensuring your iPhone stands out in any crowd.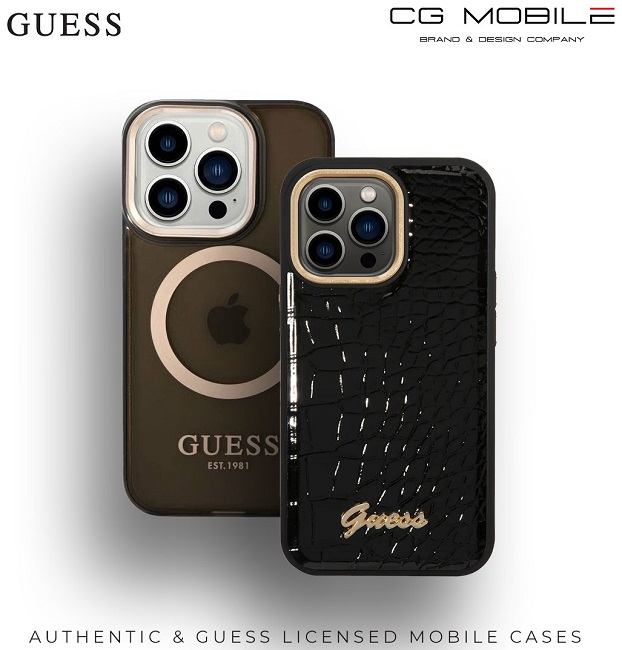 Translucent Protection: Classic protective cases with elegant gold outlines, raised camera protection, and full MagSafe compatibility. Available in Black and Pink variants.
Chic Lounge Appeal: Opt for the Gold or Pink case adorned with glitter flakes and a sophisticated golden script metal logo on the rear panel.
Texture Play: Choose from fabric-based or glossy options. The Marble-stripe and Camo stripe variants come with an attached lanyard for added convenience and security.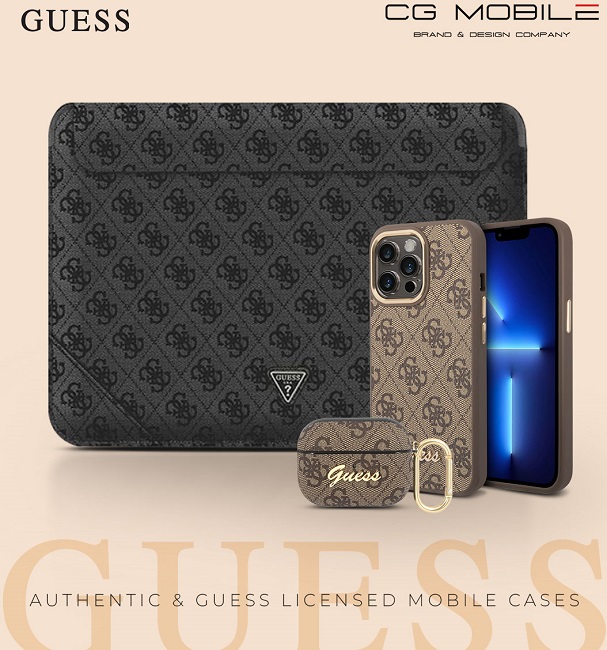 Precision in Design, Functionality and Protection
CG Mobile Guess Cases are thoughtfully designed to balance usability, protection, and aesthetics. Drawing inspiration from GUESS's interiors and exteriors, the cases feature a debossed GUESS wordmark, embossed line, and encrusted metal GUESS logo accent.
These cases feature slightly raised edges, offering drop protection and scratch resistance to safeguard your iPhone from potential impacts. The easy snap-on feature and precisely-cut openings provide complete access to ports, cameras, buttons, and speakers.
Availability
The CG Mobile Guess cases, designed for Apple iPhone 13 and 14 models, including the Pro, Pro Max, and Plus series, are now available starting at a price of Rs. 1,999. You can purchase them on Tekkitake.com and Amazon.in starting today.
Speaking at the launch, Ajesh George, CEO — Tekkitake, said:
We are thrilled to see the Indian market embracing premium protective cases for their smartphones. The successful launch and high demand for our CG Mobiles' officially licensed Ferrari and BMW cases demonstrate that customers are eager to explore high-end and luxury smartphone cases that offer enhanced protection for their valuable iPhones.

As a result, we have introduced the latest Guess cases to provide them with a broader selection of protective cases from top luxury brands. The Guess collection features a sophisticated range of stunning cases that allow you to carry elegance with you wherever you go.