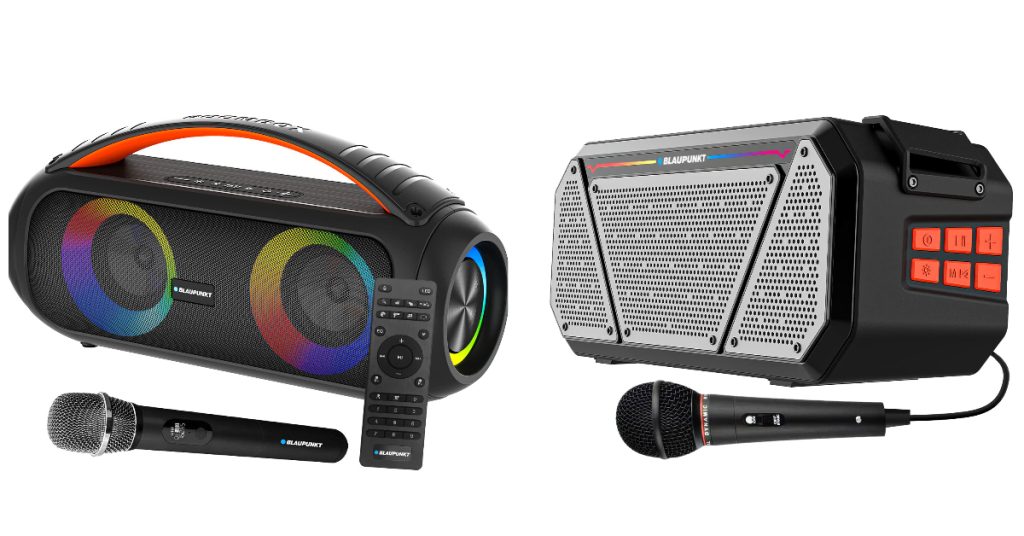 Blaupunkt has launched its latest Atomik series in India, featuring two  boombox speakers —the BB25 and BB50. These speakers come equipped with built-in RGB lights, delivering a captivating 'sound and light show' synchronized with the music, promising users an immersive audio experience.
The BB50 boombox boasts a powerful 50W sound output, while the BB25 offers an impressive 35W. Both models promise exceptional audio quality with deep bass, clarity, and enhanced overall sound performance.
The BB25 runs on a 3,000mAh battery, providing up to 10 hours of playback time, while the BB50 features a larger 4,500mAh battery, offering a playtime of up to 12 hours.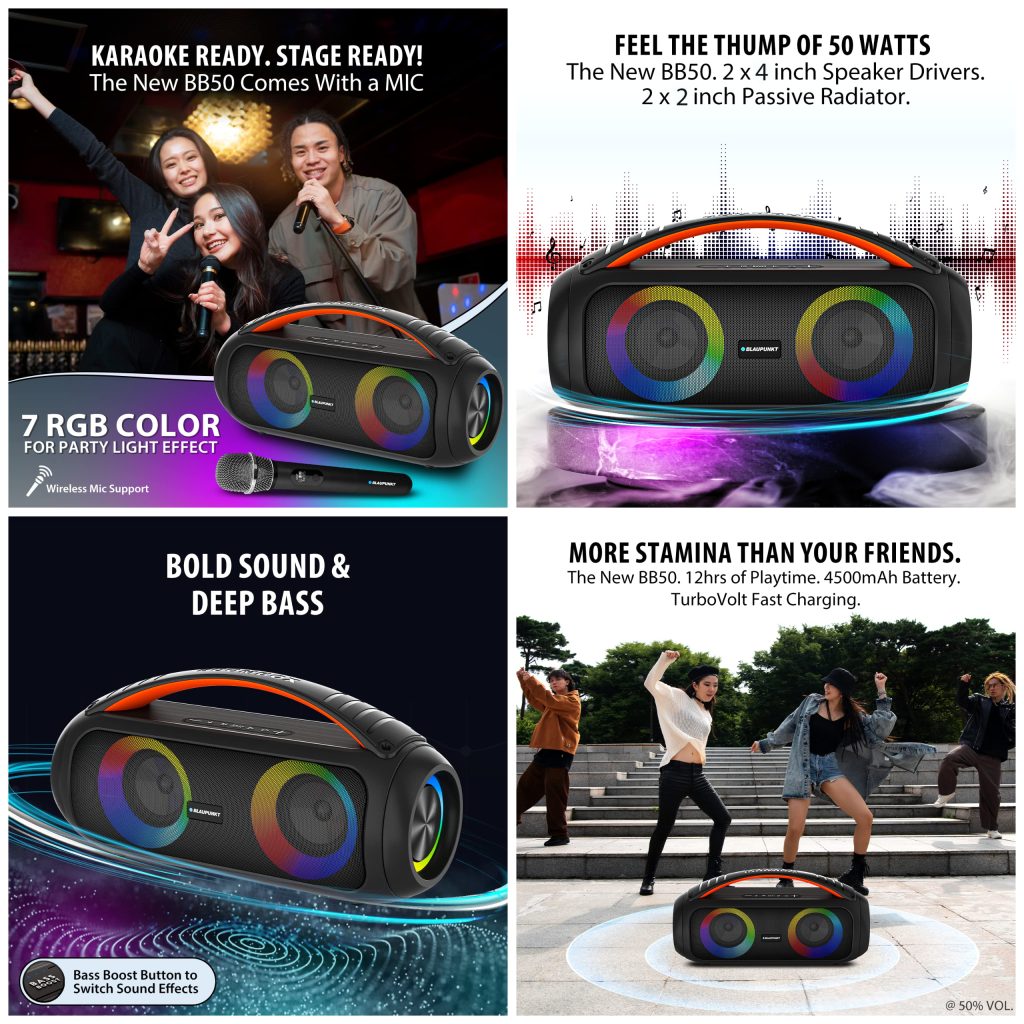 One notable feature of the Atomik series is the inclusion of Blaupunkt's TurboVolt technology, although the exact capabilities are yet to be specified.
In terms of specifications, the BB25 is equipped with dual 3-inch speakers, while the BB50 features dual 4-inch speakers and dual passive radiators. The boomboxes offer versatile connectivity options, including Bluetooth, USB, FM Radio, AUX, TF Card, and Mic Out.
Additionally, the devices feature dedicated buttons for controlling the RGB lights, a mood selector, a Bass Booster option, and standard power and volume controls. The boomboxes also come with a microphone for karaoke sessions and a convenient remote control for easy access to various functions.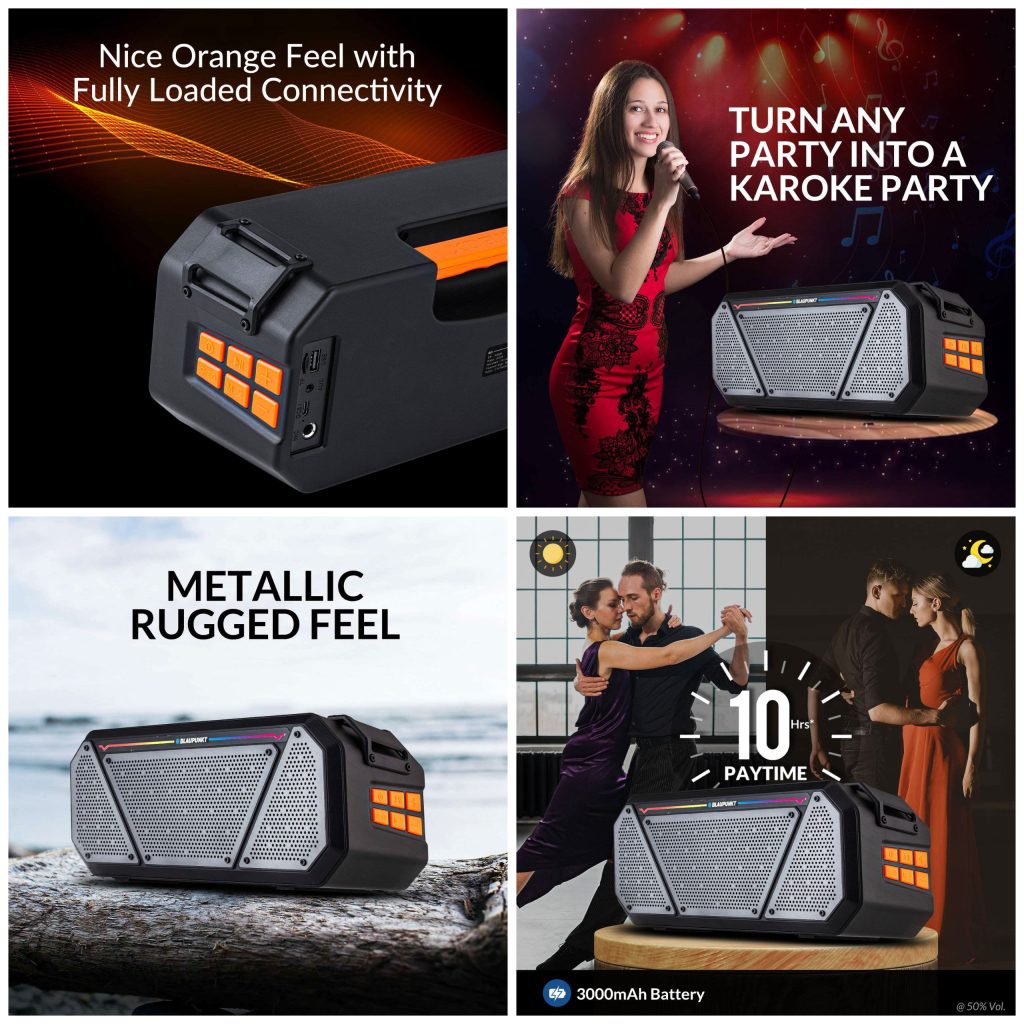 Blaupunkt Atomik BB25 & BB50 speakers – Quick Specifications
Model (BB25): ATOMIK BB25 BK
Model (BB50): ATOMIK BB50 BK
Sound Output: BB25 – 35W, BB50 – 50W
Battery: BB25 – 3,000mAh, BB50 – 4,500mAh
Connectivity: Bluetooth, USB, FM Radio, AUX, TF Card, Mic Out
Special Features: RGB lights, TurboVolt technology, Bass Booster
Included Accessories: Microphone, remote control
Pricing and Availability
The Blaupunkt Atomik BB25 is priced at Rs. 3,499, while the BB50 is priced at Rs. 4,999. Both models are available for purchase on Amazon.in.