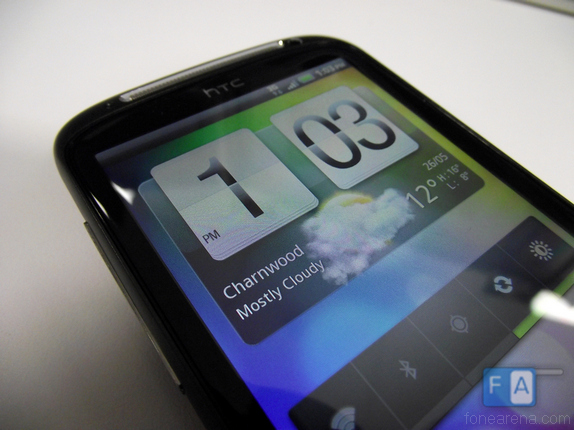 HTC India today launched the much awaited Sensation Android phone in the country. This is the first HTC Dual Core phone to hit the market and it was announced at London few days ago where our very own Jon Choo got a hands on the Sensation. We also have a preview of the device.Lennard Hoornik , President ,South Asia, HTC and Faisal Siddiqui , Country Head , India launched the Sensation in the Indian market today. The price of the phone is Rs.32700.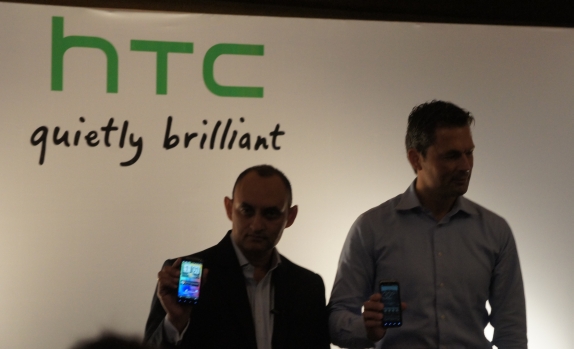 Here are the interesting specs of the Sensation.
4.3 inch qHD display
1.2 GHz Dual Core Qualcomm Processor
Aluminum unibody design
HTC Sense 3.0
HTC Watch Service
1GB ROM
768 MB RAM
WiFi (n)
8 MP Camera capable of 1080p video recording
It weighs 148 grams and is capable of 3G speeds of 14.4 Mbps, It is powered by a 1520 mAh battery which promises. An Asynchronous Dual Core CPU from Qualcomm means that the two cores of the CPU can run at different speeds which can translate to better performance and battery life. 400 hours of Standby Time and about 7 hours of talktime over 3G and about 8.25 hours over GSM
HTC Sensation Price
The market price of the HTC Sensation is Rs.32700. It's already available online and with some retailers at a similar price tag.