A while back we had reviewed the Otterbox for the Nokia E7. The case had fared extremely well in protecting the device. Today we test out the version for the Nokia N8. The N8 in itself is a very sturdy phone but then a little extra protection never hurt anyone , did it ?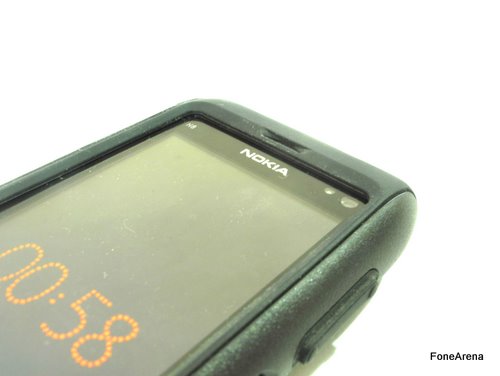 Due to the uni body design of the phone , the guys at Otterbox have managed to give the phone a very durable double layered protection. An inner layer which wraps around the phone is thick silicon. While a hard plastic case engulfs the device over the silicon shell.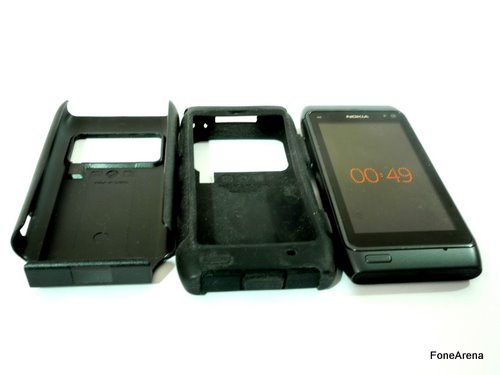 A thick but soft silicon layer is present inside on the inside to prevent any scratches on the phone. This works exceptionally well as even after repeated drops (for sake of testing :P) , the N8 in question did not show even one scratch.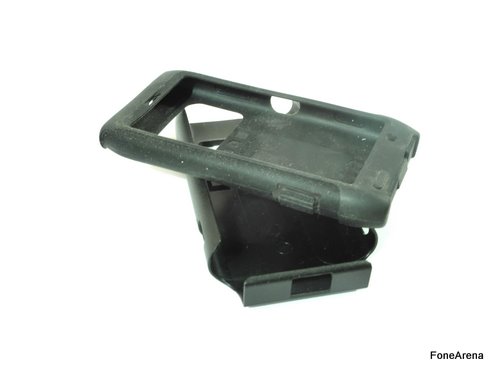 The outer plastic layer provides further structural rigidity to the phone while keeping the silicon case tightly attached to the phone. Over all a very solid package which would not budge under normal usage.  The back of the plastic has a matte finish which makes the phone very easy to hold. The grip is extremely beneficial in the case of a slippery device like the N8.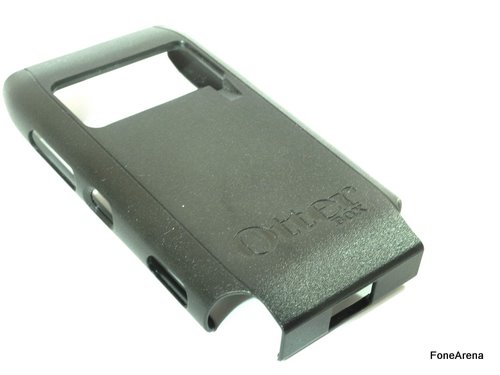 The phone does become a bit more bulky on addition of the case but the protection is definitely worth it.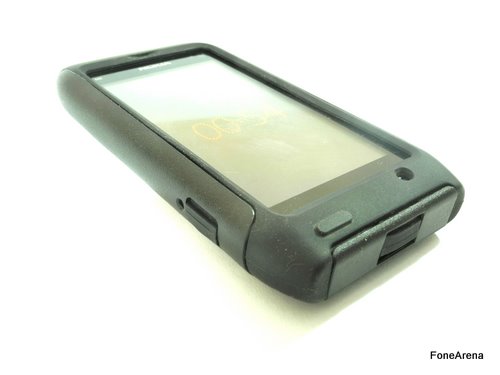 Some more images can be seen below :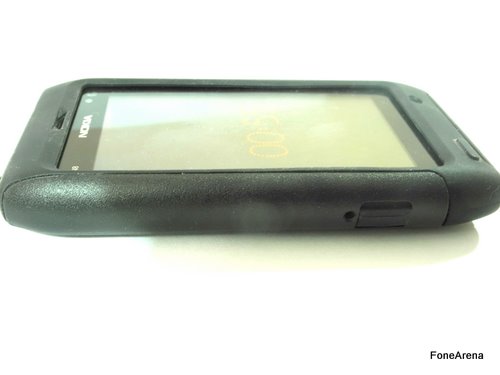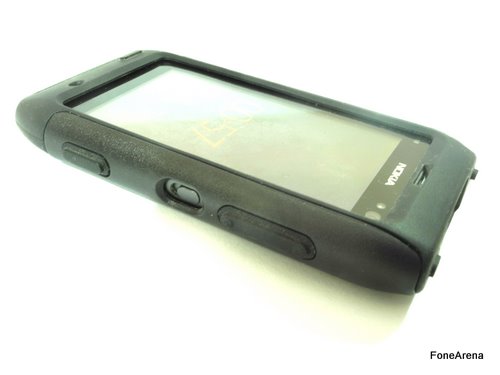 Camera key , Screen wake slider (exposed) ,  volume controls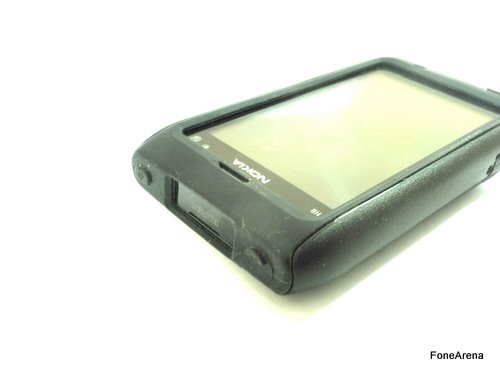 HDMI Port , Power Button and 3.5mm Jack Flap
Video Review :
httpv://www.youtube.com/watch?v=sOJeSkzBQuU
Conclusion :
The Otterbox case ranks high amongst our choice of mobile phone cases. It is however a choice between form and function as the Otterbox definitely does make the phone much thicker than usual.
Pros :
1. Very Durable
2. Silicon + Hard Case
Cons :
1. Makes phone bulky
2. Price