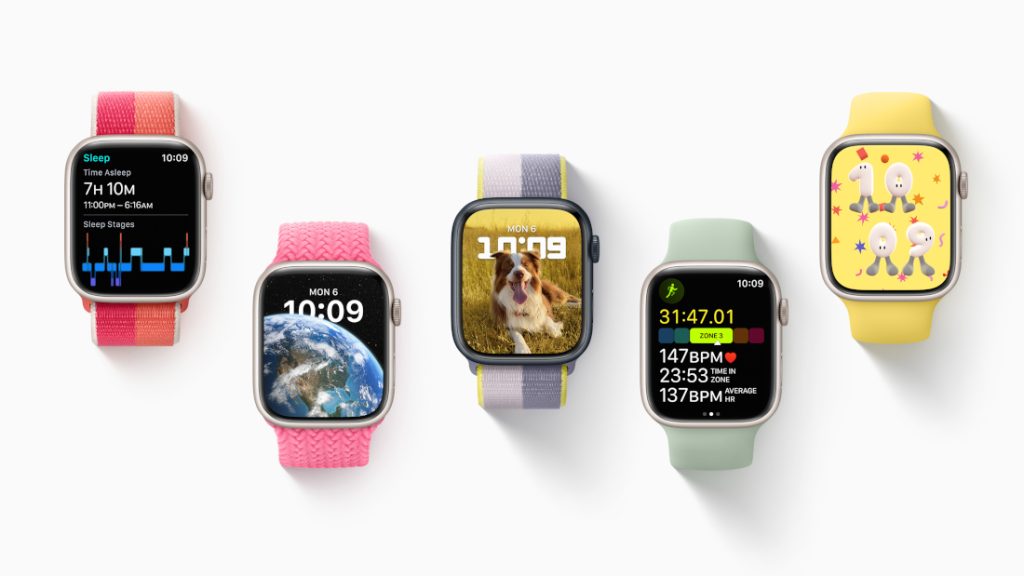 According to Bloomberg's latest report, watchOS 10 will bring a major software update to Apple's smartwatch, making widgets a key feature of the device once more. Apple is also developing 'Quartz', a health coaching service powered by AI, in an earlier report.
Apple Update with Focus on Widgets and User Interface
Apple is planning one of the most significant software updates for its Apple Watch lineup since its initial launch. The update will concentrate on widgets and essential modifications to the device's functionality.
The company had originally built watchOS around four main areas, including watch faces, Glances widgets, the home screen, and frequent contacts. However, it later removed widgets and frequent contacts and emphasized notifications and multitasking capabilities.
Changes to the Apple Watch's Button Functions
The new update will reintroduce widgets and make them a main component of the interface. The company aims to allow users to browse through different widgets, such as activity tracking, weather, stock quotes, calendar reminders, and more, rather than launching apps.
The new interface will be similar to the Siri watch face and widget stacks feature in iOS and iPadOS. Apple is also testing changing the functions of some of the watch's buttons, such as using the Digital Crown to open widgets instead of the home screen.
The move shows Apple's willingness to acknowledge that the iPhone-like app format doesn't always make sense on a watch. Apple Watch apps have barely caught on in the seven years since their introduction. The company has struggled to get third-party developers on board, and a recent filing showed that the watch App Store has far fewer monthly users in Europe than on the iPhone. The update is likely to give users even quicker access to bits of information.
The software update is expected to be the most significant change to the Apple Watch this year. While the device's new models are expected to be similar to last year's lineup, users hope that the new interface will take advantage of the larger, flatter display on the Ultra version.
Apple will reveal the update at WWDC in June, along with the launch of iOS 17, macOS 14, and the highly-awaited mixed-reality headset.