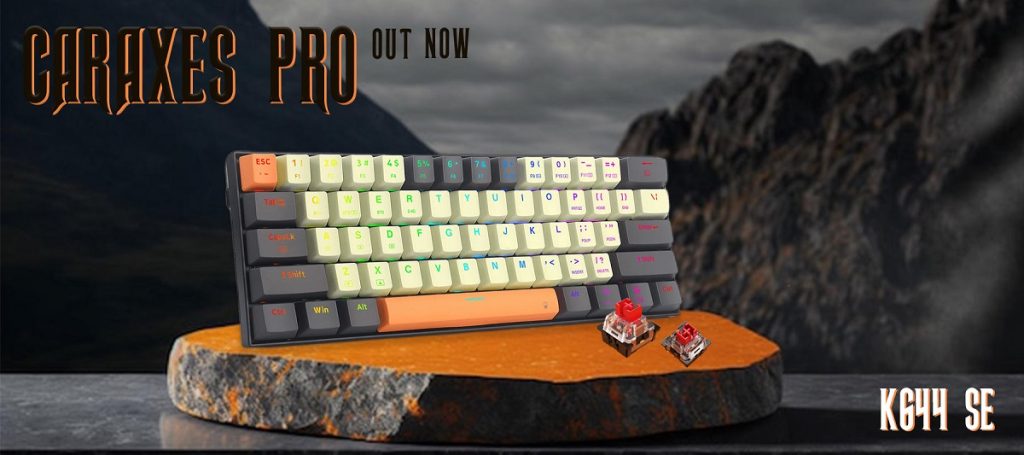 Redragon has launched a new ergonomic mechanical keyboard, the Caraxes Pro K644 SE, in India. This is designed to be extremely compact, being only 65% the size of conventional keyboards, making it highly portable.
It is aimed at gamers, offering smooth ergonomics and multi-device connectivity. This release follows the earlier launch of the Redragon K616 FIZZ Pro Keyboard in February.
The Redragon Caraxes Pro K644 SE is an extremely compact keyboard, 35% smaller than standard keyboards, making it ideal for those who want ample space on their desk for mouse movement or need to take it on the go.
It offers 3-mode connectivity options, with a wireless mini USB receiver for desktops and laptops, Bluetooth v5.0/V3.0 for various handhelds and laptops, and an onboard rechargeable battery that can be recharged through a USB-C wired connection.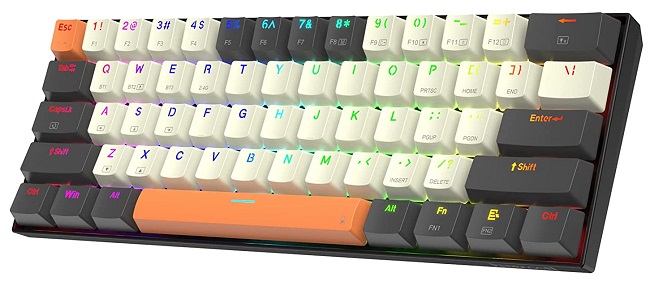 The hotkeys light up to indicate battery level from 10% to 100%. The keyboard features hot-swappable linear RED mechanical switches that support OUTEMU and all 3/5-pin switches on the market, making switch mounting/swapping easier with lower key wobbling.
The keyboard features individual 16.8 million RGB LEDs, which can be customized using Redragon's proprietary software. Additionally, the keyboard's unique design includes a combination of cream, grey, and orange keys.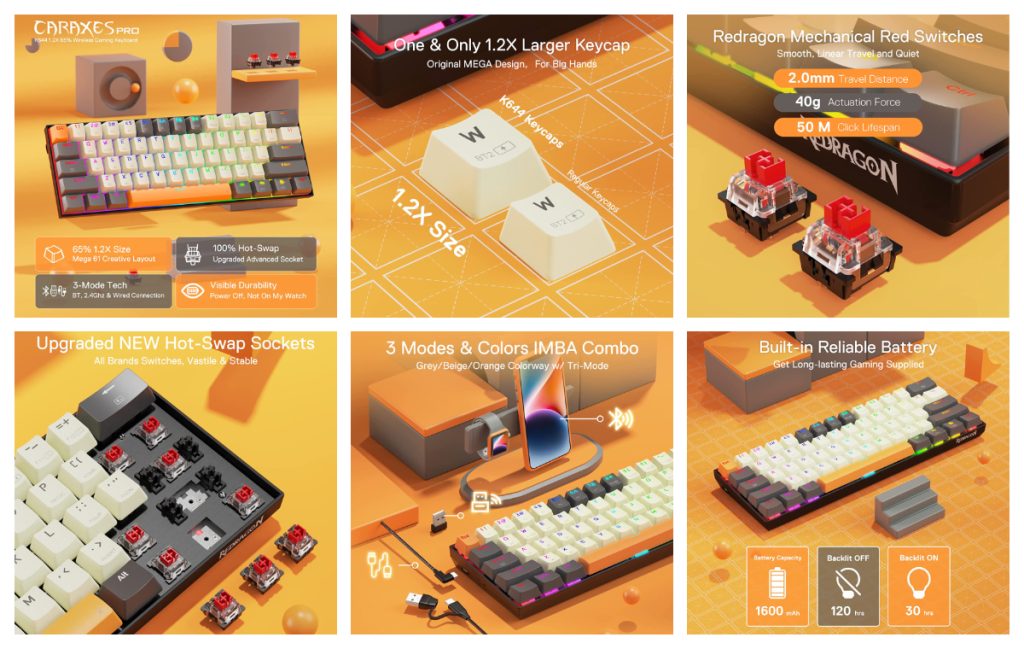 Quick specifications: Redragon Caraxes Pro K644 SE Wireless Gaming Keyboard
65% 1.2X Size Mega 61 Creative Layout
100% Hot-Swap Upgraded Advanced Socket
RED switches in a cream/grey/orange combo
3-Mode Tech: Bluetooth, 2.4Ghz & Wired Connection
Visible Durability: Power off, Not on my watch
Built-in Battery: 1600mAh
Battery life: 120hrs Backlit Off and 30hrs Backlit On
RGB colors: Up to 20 presets backlighting modes
Size: 32 x 11cm; Weight: 666 Grams
Pro Software Supported
Pricing and availability
The Redragon Caraxes Pro K644 SE Mechanical Wireless Gaming keyboard is priced at an MRP of Rs. 6,990 (MRP), but you can get for Rs. 5,490 from Redragon.in, Amazon.in and Flipkart.com.