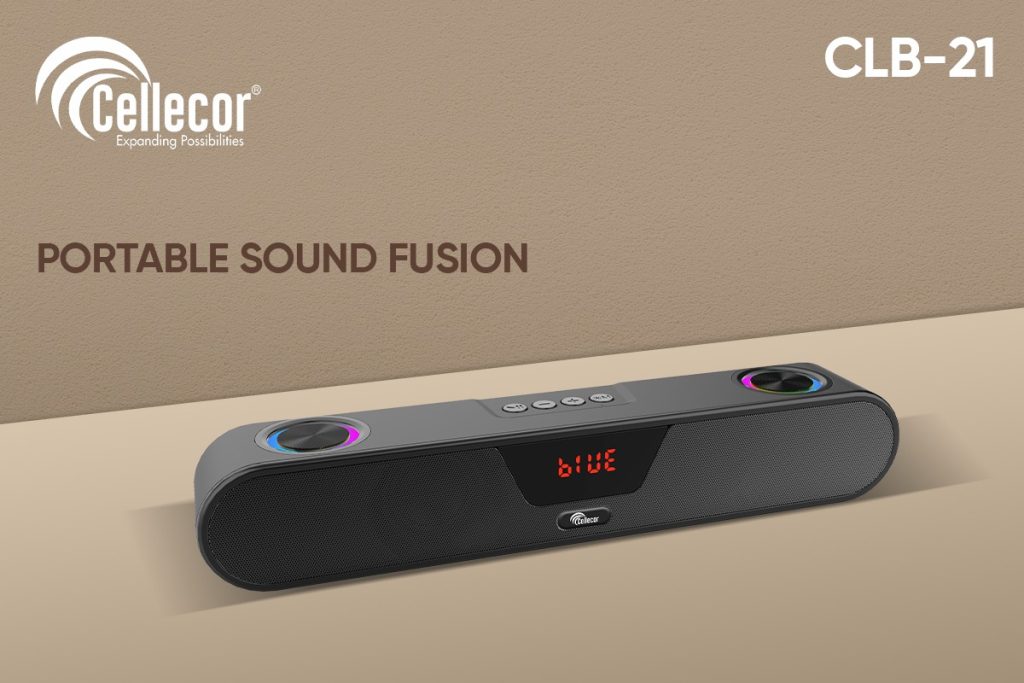 Cellecor, the Indian mobile handset entity, has launched their latest product, the CLB-21 Soundbar. The company is committed to providing advanced technology and superior communication solutions to all.
Their dedication to innovation and customer satisfaction has led to the creation of the CLB-21, a soundbar with top-of-the-line features and exceptional sound quality. The CLB-21 soundbar offers advanced features for an immersive audio experience. With Bluetooth V5.0 connectivity, it easily pairs with different devices.

The 3D surround sound provides a unique listening experience. This soundbar also has an FM Radio, Micro SD card, USB Port, AUX Port, and an in-built mic, allowing users to enjoy music from various sources.
Additionally, there are LED disco lights. With up to 10 hours of playback time, users can enjoy non-stop music without worrying about battery life.
Quick specifications: Cellecor CLB-21 soundbar
3D surround sound
LED disco lights
Playback time of up to 10 hours
Bluetooth V5.0 connectivity
In-built FM Radio, Micro SD card, USB Port, AUX Port
In-built mic support
Pricing and availability
The Cellecor CLB-21 soundbar comes in black and is priced at just Rs. 3499. You can purchase it easily online on its official website, and on other major online platforms.
Speaking on the announcement, Ravi Aggarwal, Co-Founder of Cellecor said,
At Cellecor, we are dedicated to delivering state-of-the-art communication solutions that are accessible to all. We are delighted to introduce the CLB-21 soundbar, a testament to our pursuit of excellence and customer-centric approach. With its advanced features and unparalleled sound quality, the CLB-21 sets a new standard in our product portfolio, and we are confident that it will transform the music-listening experience for our customers.