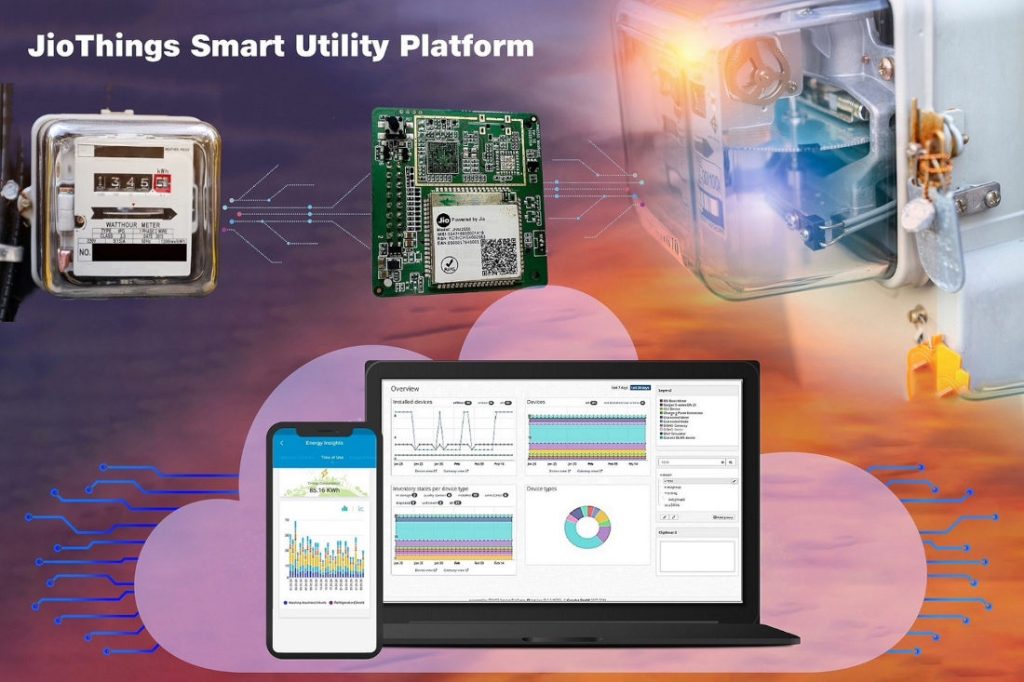 JioThings, a Jio Platforms IoT solution unit, has announced a collaboration with Energy Efficiency Services Limited (EESL) to deploy 1 million smart prepaid meters in Bihar. The JioThings smart metering solution will be used by EESL, a joint venture of leading public sector enterprises under the Ministry of Power.
JioThings Smart Metering Solution
JioThings smart electricity metering solution provides a comprehensive suite of solutions for enabling AMI and automatic meter reading (AMR). Pre-paid and post-paid metering are possible with these solutions.

According to the company, the highly secure IoT-powered platform simplifies meter management by providing utilities with full visibility and control of their IoT-connected smart meters. This smart metering solution is hailed as India's first and most revolutionary NB-IoT solution.
The solution ensures reliable data collection and instantaneous 2-way communication, resulting in cost optimization and a seamless experience by improving collections and efficiencies and eliminating service delays.
Regarding the matter, Kiran Thomas, CEO of Jio Platforms Limited, said,
JioThings Smart Electricity Metering solution offers a comprehensive suite of highly scalable, smart and secure solutions through a combination of IoT platform, hardware, nationwide connectivity, installation and after sales services.

We believe that the smart utility platform will bring transformational benefits of latest smart technologies to the power sector. By empowering enterprises with cutting-edge, plug and play, smart solutions, we aim to accelerate the adoption of smart IoT solutions by enterprises and enable their digital transformation.
Regarding the use of Smart Metering solution, Arun Kumar Mishra, CEO, EESL, said,
Smart Metering is the pivot around which India's next chapter of energy security reliability and consumer-driven market will be written. We at EESL are committed to implementing innovative solutions to enable India in reaching its energy efficiency goals.

EESL has brought about a paradigm shift in Smart Metering by partnering leading digital technology companies. We were proven right by responsive digital companies like Jio and others. We are extremely pleased to have Jio as our IoT partner. With this success, we are certain that Next Generation Communication technology i.e. 5G will further boost the smart metering deployments as other AMI service providers gain confidence in outsourcing to technology providers.