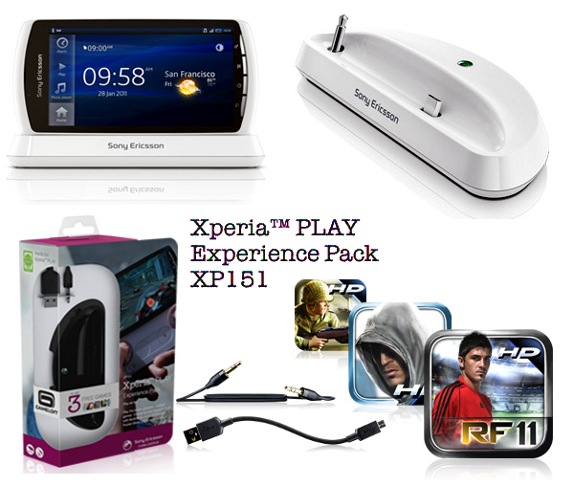 Sony Ericsson has launched Xperia Play Experience pack, to enhance the mobile gaming experience for the Xperia Play users. This Experience Pack XP151 comes with accessories and a selection of Xperia Play games from Gameloft.
The Xperia play Experience Pack XP151 comes with Xperia Play Multimedia Dock DK300, that lets you dock your device while charging it. Other accessories include Pocket Micro USB cable EC300 for charging and Music Cable MC100, that lets you connect the Xperia PLAY to a home stereo system.
You could also select any 3 games with this pack, from Gameloft, that include, Assassin's Creed – Altaïr's Chronicles, Uno, Real Football 2011, Modern Combat 2 : Black Pegasus, Let's Golf! 2, Tom Clancy's Splinter Cell Conviction, Brothers In Arms 2: Global Front, N.O.V.A. 2 – Near Orbit Vanguard Alliance and Eternal Legacy.
Checkout the trailer of N.O.V.A. 2 – Near Orbit Vanguard Alliance, from Gameloft
httpv://www.youtube.com/watch?v=1JdS69IWU1I
The Games could be downloaded using the QR-code included within the pack or, you could enter the activation code in the URL that is included with the pack.