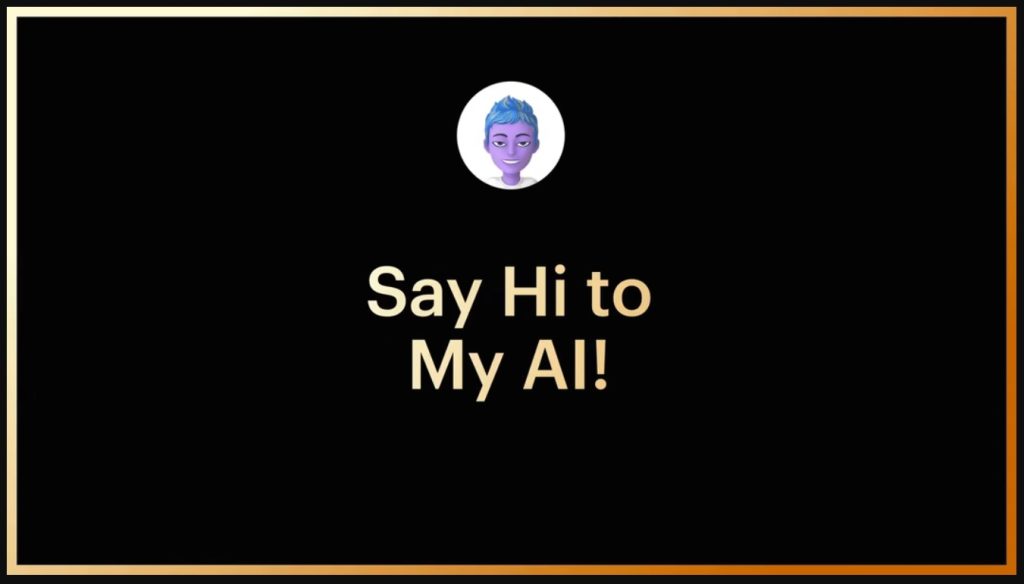 Snapchat introduced ChatGPT elements into their 'My AI' tool, providing users with AI-generated responses to their questions. Additionally, they added Ray Tracing Technology to their Augmented Reality shopping feature, making it more realistic.
Snapchat My AI
My AI, a new chatbot, powered by the latest version of OpenAI's GPT technology, that is exclusively available to its subscribers. Notably, Snapchat has become the first social media platform to integrate artificial intelligence (AI) components directly into its user interface (UI), providing them with a distinct advantage over their competitors and enabling them to leverage the AI buzz.
Say hi to My AI 👻 pic.twitter.com/mZW0TNEuJj

— Snapchat (@Snapchat) February 27, 2023
As part of this effort, Snapchat has developed a chatbot product, similar to those released by Microsoft and Google, with Google's AI-driven conversational tool known as "Bard."
My AI boasts a range of useful features for users, such as recommending birthday gift ideas for your best friend, organizing a hiking trip for a long weekend, suggesting dinner options, and even writing a haiku about cheese for your cheddar-loving friend. To personalize the experience, users can customize the AI by giving it a name and choosing a wallpaper for their chat.
However, it's important to note that My AI, like all AI-powered chatbots, may experience "hallucinations" and can be easily misled. As a precaution, the company advises users against sharing confidential information with My AI or seeking advice from it, since all conversations are recorded and may be subject to review.
To improve the AI's accuracy, Snapchat encourages users to provide feedback by pressing and holding any AI-generated message. The company acknowledges that mistakes may occur and is committed to continually improving the AI's performance.
Availability
Starting this week, Snapchat+ subscribers ($3.99/month) can access an experimental AI feature called 'My AI'.
Speaking on the announcement, Evan Spiegel, CEO of Snap, shared with The Verge that
The big idea is that in addition to talking to our friends and family every day, we're going to talk to AI every day. And this is something we're well positioned to do as a messaging service.