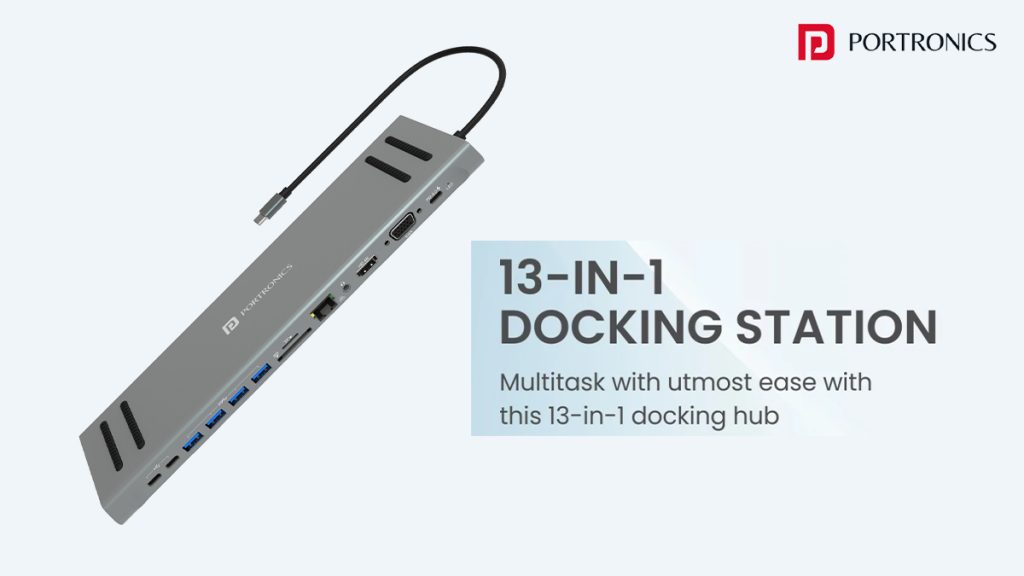 Portronics has released their new product, the 'Mport 13C', which provides multiple-tasking ports, high-speed data transfer, consistent connections and more. This comes after last year's launch of Mport 11C.
Portronics has made laptop connectivity easier with the Mport 13C, a 13-in-1 USB-C docking station for laptops and MacBooks. The Mport 13C offers simultaneous communication using one USB-C or Thunderbolt port.
It has two USB-C ports and four USB 3.0 ports for high-speed data transfers. It also includes dual display ports, flash card slots, and an RJ45 Ethernet port, allowing to connect older devices such as keyboards or mice, or plug in the latest external storage drives.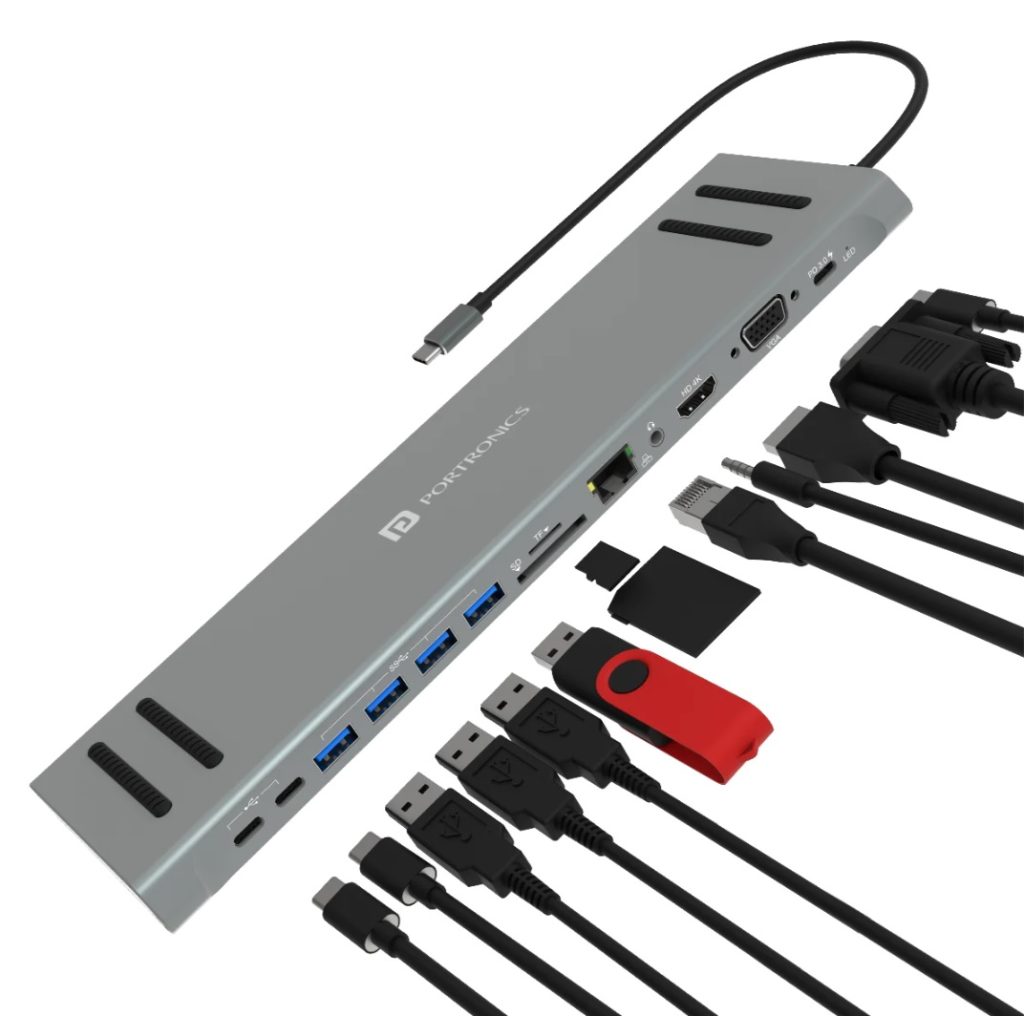 For a reliable internet connection, there is a high-speed 100mbps Ethernet port that will easily connect you to your office or hotel room. Connect your laptop to an external monitor with the VGA or HDMI port, and stream audio to your desktop with the 3.5 mm audio jack.
Transfer media files with the SD/TF Card slots, and enjoy the convenience of charging your laptop while the dock is connected with the Thunderbolt 3/PD Pass-through port, which supports up to 87W chargers.
The Portronics Mport 13C is a multi-port accessory for laptops and MacBooks with a strong, anti-scratch aluminium-magnesium alloy body. As well as providing convenient working, the shape also functions as a laptop stand, cooling the laptop with efficient air intake from the bottom. Additionally, rubber feet ensure a better grip on your desktop.
Quick specifications: Portronics Mport 13C
Durable Aluminium Alloy Build
13-In-1 Docking Station
Interface type: Type-C 3.1 high-speed interface
Power output: 87W PD
Wire: 22CM
RJ45 Ethernet Port – Up to 100Mbps speed
VGA and HDMI port support
QC 3.0 Type-C PD Port
Ports: x2 Type-C Port, x4 USB 3.0 Port, x1 SD Card slot, Micro SD Card, RJ45, 3.5 mm Jack, HDMI, VGA and Type-C PD 3.0
Color: Grey
1-year warranty
Pricing and availability
The Portronics Mport 13C USB-C Docking Station is now available at a discounted price of Rs. 3,999 (MRP is Rs. 7,999) with a 1-year warranty. Buy this product at Portronics.com, Amazon.in, Flipkart.com and other leading stores, both online and offline.