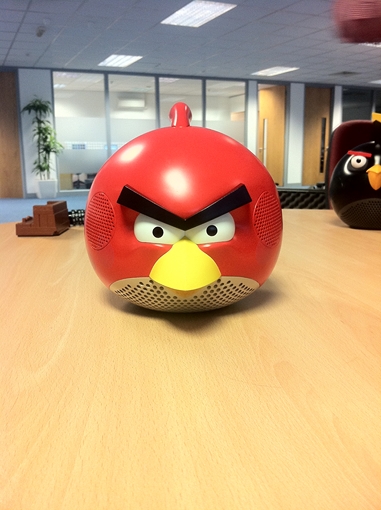 We've received some exclusive information and pictures of the Angry Birds speakers that are set to debut in August this year.
The speakers are available in three different variants – Red Bird, Black Bird and Green Pig.  All are similarly sized and are designed according to their respective game characters. There may be more models based on other designs coming up but these three will be the first to launch.
On the speaker, you get the Volume +/-, Bass +/- and On/Off Button. You also get an AUX in port. The pictures also suggest that an iPod/iPhone dock is available. Each of the speaker has a different style of docking and we also received information that various models or dock adapters will be released to match the customer's phone.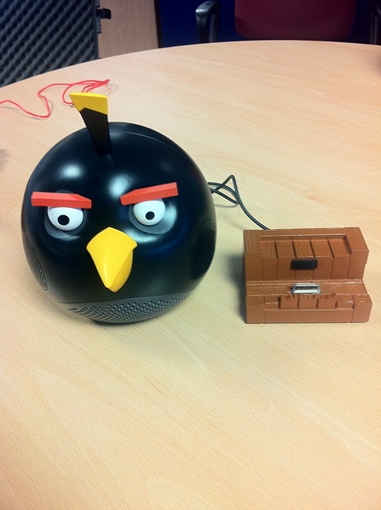 For now, we know that the speakers will be on sale starting some time in August. But we have no iformation regarding the exact launch date or pricing yet. We will let you know as soon as we get more information.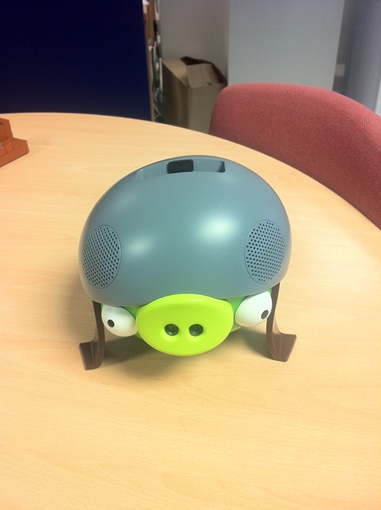 For those who are interested in the speakers, we suggest that you keep an eye on MobileFun as they will be selling the speakers as soon as they're available at competitive prices.