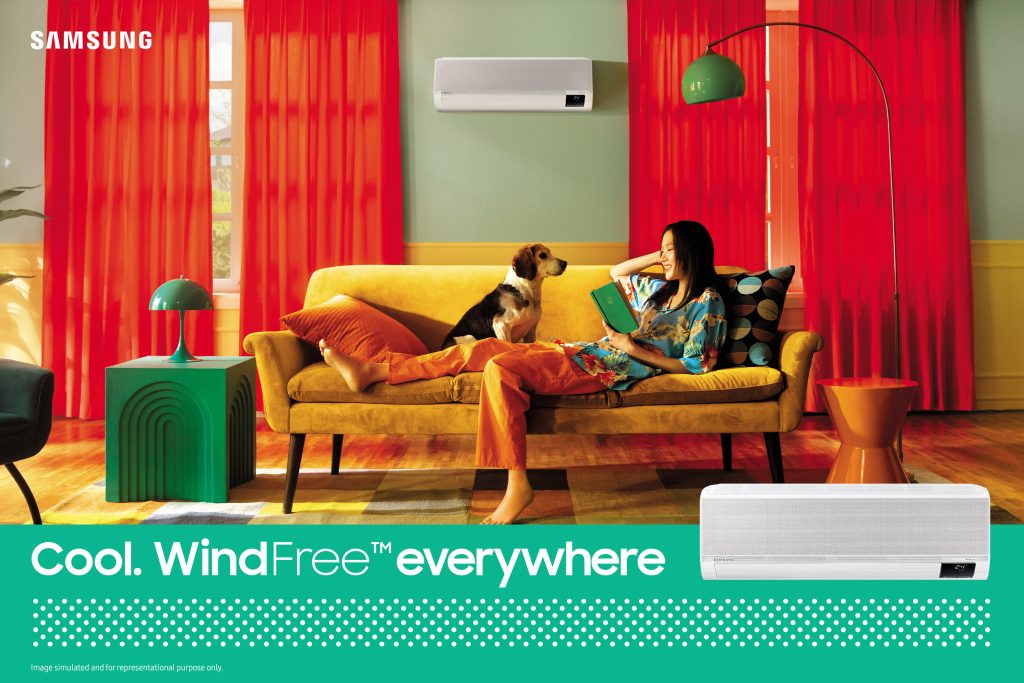 Samsung has launched its 2023 range of air conditioners in India, including its premium WindFree air conditioners. This new range meets consumer needs for an air conditioner that combines fast cooling, clean air, energy efficiency, convenience and great aesthetics.
WindFree Technology
The WindFree technology delivers 43% faster cooling, eliminating cold air drafts and dispersing air through 23,000 micro-holes at a speed of 0.15 m/s. The new range includes 36 WindFree AC models, along with an in-built air purifier and 4-in-1 PM2.5 air filter with advanced filtration technology.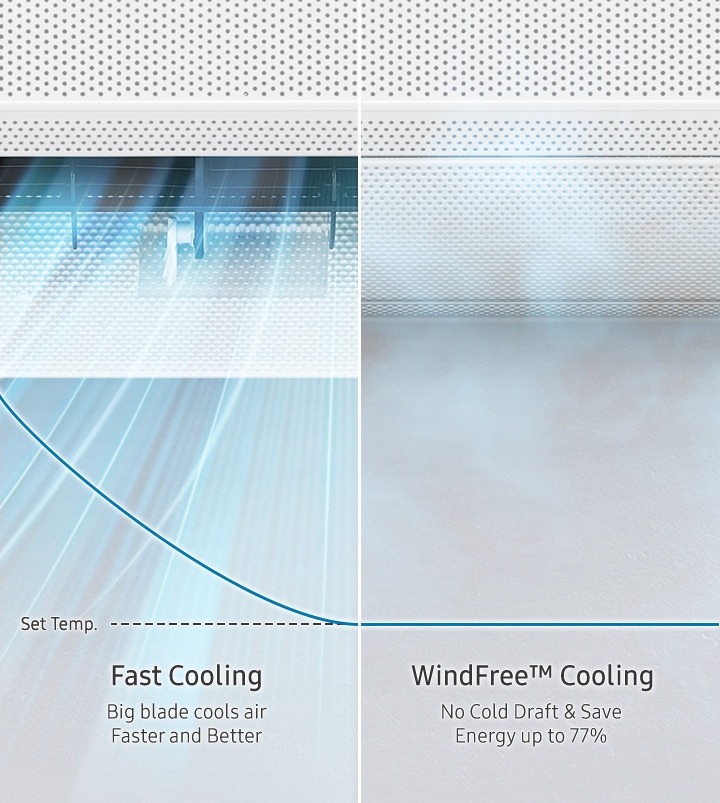 Healthy Air
The 4-in-1 Care Filter reduces up to 90% harmful bacteria, up to 99% viruses, and up to 98% allergens (tested by Intertek). This provides optimal protection and clean indoor air.
Samsung Smart Solutions
Samsung has taken AI features to the next level in its new range of connected devices. Welcome Cooling, Voice Control and Wi-Fi enabled air conditioners, including those from the WindFree series, now offer AI Energy Mode.
This intelligent mode adjusts to the user's preferred temperature and room condition to save up to 20% energy. Additionally, WindFree Good Sleep mode offers 69% energy saving compared to the normal cooling mode. All features combined, customers can save up to 77% energy with the new range.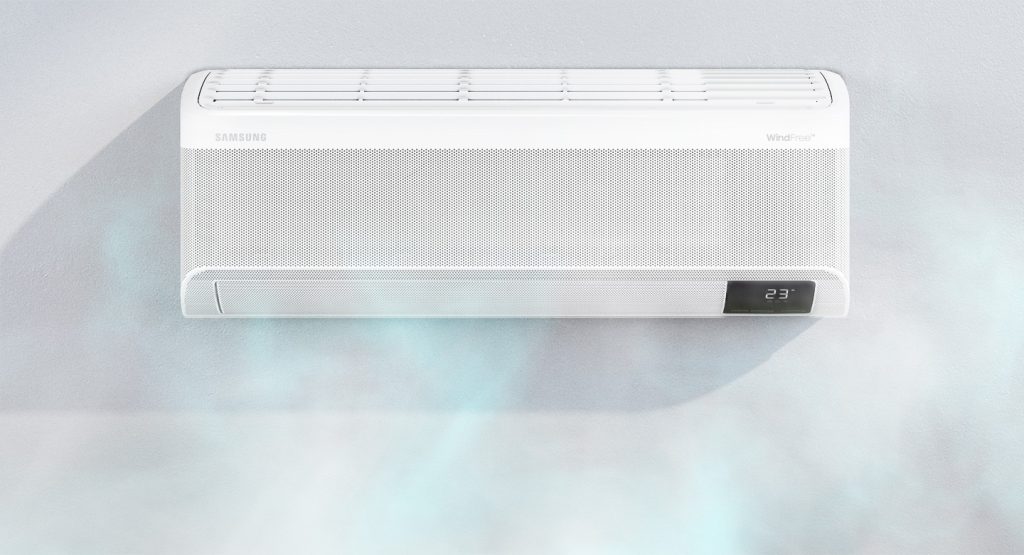 AI Auto Cooling
The new line-up offers convenience and efficiency with its AI Auto Cooling feature. It optimizes the cooling process by analyzing the room conditions, preferred temperatures, cooling modes, and outdoor climate, to switch to the most suitable settings, eliminating the need for manual operation.
Clear Air Quality
ACs provide clear air quality with a PM 1.0 filter that filters out ultra-fine dust and sterilizes viruses and bacteria. This washable and reusable filter is cost-effective. It also has a 4-in-1 Care filter that collects up to 98.8% of harmful bacteria, selected viruses and allergens. The filter can efficiently collect fine dust (PM2.5).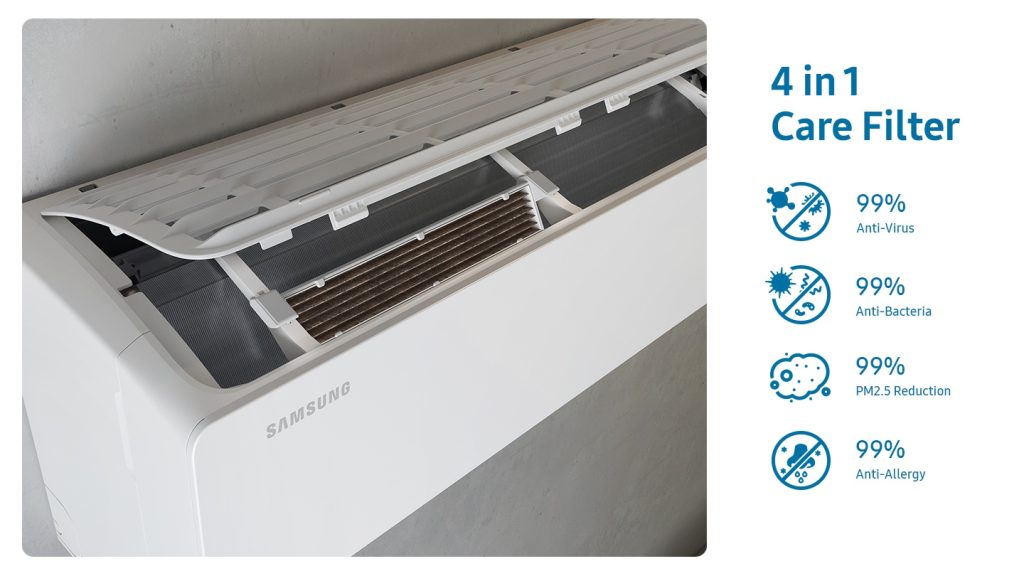 Samsung 5 in 1 Convertible Series
Apart from WindFree air conditioners, Samsung has introduced 38 other models, including the 5 in 1 Convertible Series. It offers customized operations ranging from 40% to 120%, such as Home Alone Mode, Eco Mode, Pleasant Mode, Normal Mode, and Party Mode. The other models also come with in-built Wi-Fi, PM 2.5 4-in-1 Care Filter, AI Energy Mode and Geometric & Floral patterns.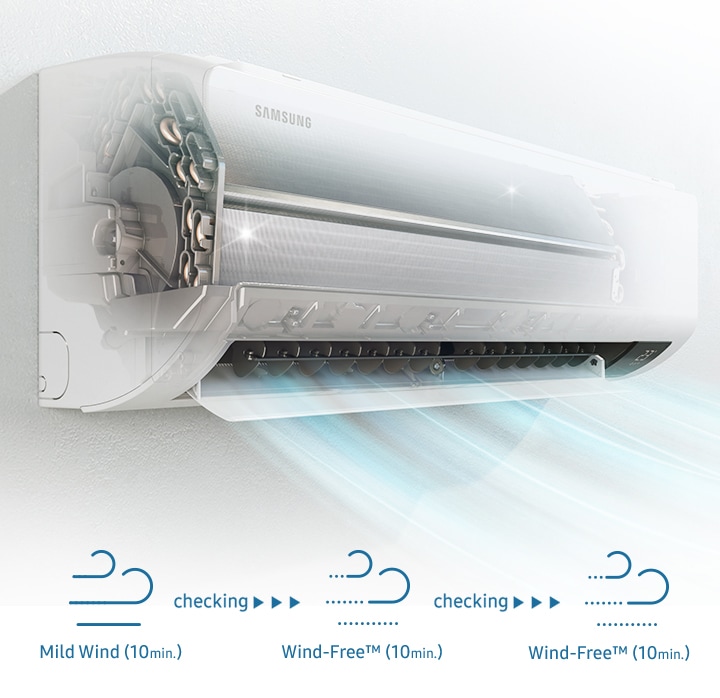 Launch offers
Consumers can avail no cost EMI options and 5% cashback across retail stores and Samsung.com on all leading bank cards.
Pricing and Availability
Samsung's new line-up of Air Conditioners is priced at Rs. 35,599 onwards and can be purchased across all leading retail stores, online on Flipkart and Amazon, and Samsung.com. It comes with one year of Comprehensive Warranty, 5 years of Extended Warranty on PCB, and 10 years Warranty on Inverter Compressor.
Speaking on the announcement, Mohandeep Singh, Senior Vice President, Consumer Electronics Business, Samsung India, said,
We are excited to introduce our new line-up of air conditioners, which provides powerful cooling and perfect comfort. These air conditioners are not only powerful cooling machines but also come with various features such as multi-stage filtration, low energy consumption and intelligent AI-enabled controls that adjust the cooling based on the room temperature to take consumers' experience a notch higher. Besides, the WindFree series has a unique 'no wind' feature that gently and quietly distributes cool air.