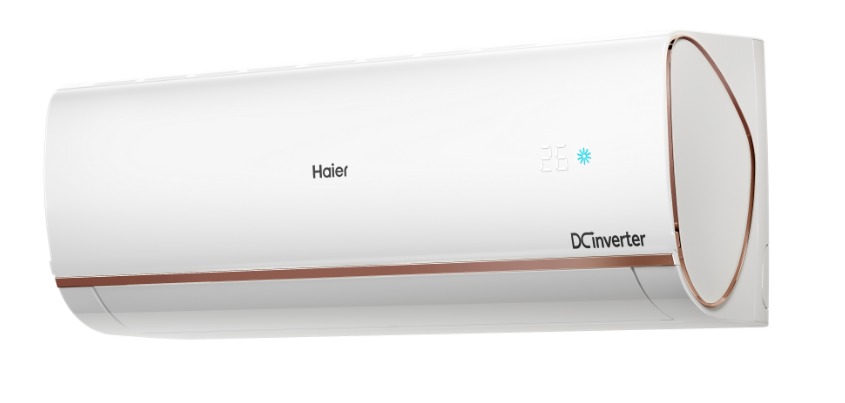 Haier has launched its new line of air conditioners in India under the Kinouchi 5-Star Heavy Duty Pro series. These air conditioners have new intelligent features like Frost Self-Clean Technology, the Smart Convertible Feature, and others.
The Smart Convertible feature on the Kinouchi 5 Star Heavy-DDuty Pro Air Conditioner Series enables users to lower the AC's tonnage capacity from 1.6 tons to a minimum of 0.8 tons. Users should be able to save more energy as a result. Additionally, the supersonic feature can cool the room at temperatures as high as 60 degrees Celsius and cools the space 20 times more quickly.
Furthermore, the latest Frost Self-Clean Technology provides a complete indoor wet wash with 99.9% sterilization. When the Frost Self-Clean feature is turned on, the evaporator of the air conditioner begins to freeze, trapping all the dust that has accumulated on the coil. After some time, the frost melts, releasing all the dirt from the drainpipe in the form of water.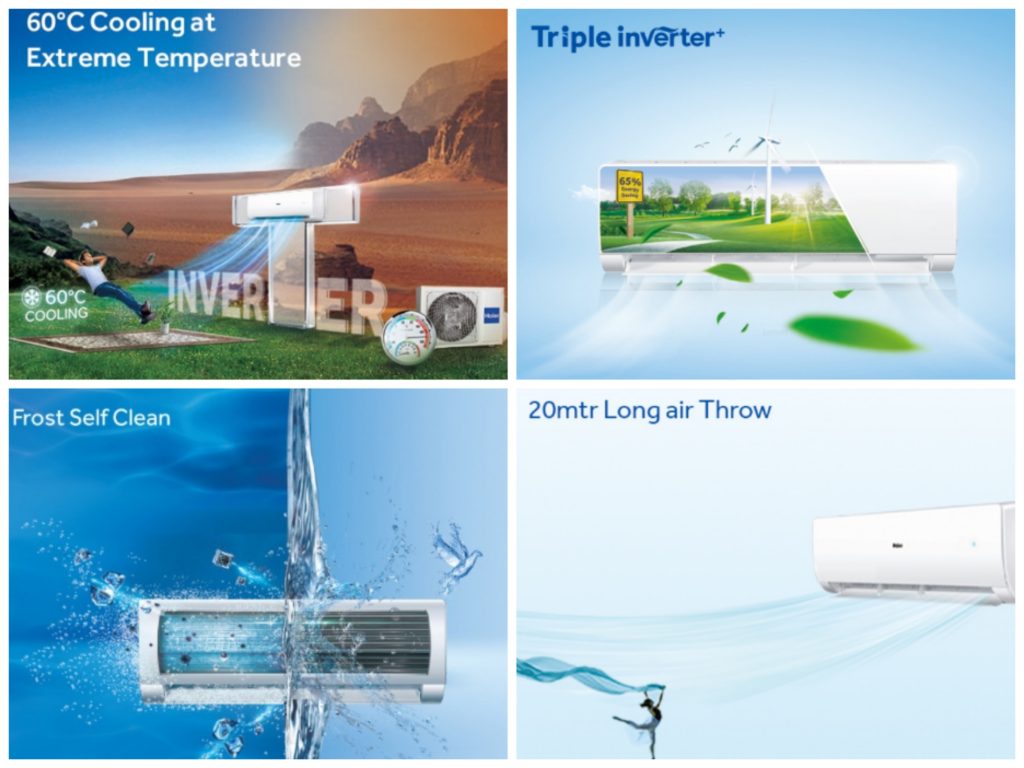 These new models have Triple Inverter Plus instead of the traditional inverter technology found in most air conditioners. Haier Triple Inverter Plus integrates TLFM inverter control, PID inverter control, and A-PAM inverter control to achieve smart control of the air conditioner to maximize comfort, reliability, and efficiency, says Haier.
Voice commands can be used to operate the new air conditioners on a smartphone or other smart device, like Alexa or Google Home. Users of the Smart Haier App can make their own 7-day cooling schedules, receive alerts when it's time to clean or replace filters, and keep track of their daily energy usage.
Pricing and availability
The new Haier Kinouchi Heavy Duty Pro 5-star air conditioner series starts at Rs. 47,990. It will be available on Haier ecommerce store, Flipkart and Amazon and other retail outlets.
Commenting on the launch, Satish NS, President, Haier Appliances India said,
At Haier, we believe in designing products powered with innovative technologies that make our consumers' life simpler and more convenient. India experiences extreme weather conditions especially the harsh summer season. Keeping the conditions in mind we have launched the new range of Kinouchi 5 Star Heavy -Duty air conditioner series ensures optimum cooling in extreme temperatures, and even takes care of cost efficiency with Triple Inverter Plus technology to maximize comfort, reliability, and performance.

We are fully geared up to cater and assist the consumer demand for air conditioners in India and we are confident to achieve a double-digit growth trajectory in 2023.
Speaking on the product, Shaffy Mehta, Director-Air Conditioner Business, Haier Appliances India said,
At Haier our focus is to design products that are inspired by customer needs. The Kinouchi 5 Star Heavy – Duty Pro Air Conditioner series is the perfect AC for customers who are looking for smart appliances that not only provides comfort but is also cost effective. The supercooling feature and comfort control with Intelli Smart features and Haier Smart App of the Kinouchi AC series is the next upgrade customers are looking for.