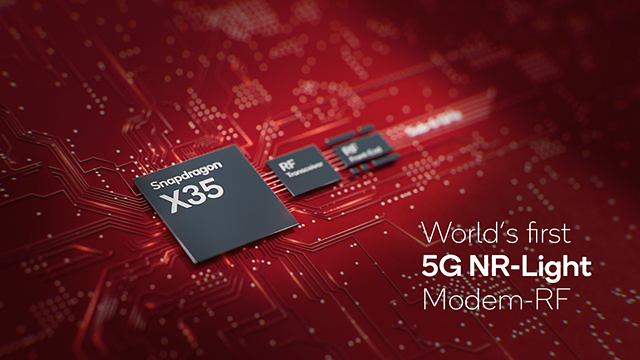 Qualcomm has unveiled the Snapdragon X35 and Snapdragon X32 5G Modem-RF System, which includes the world's first 5G NR-Light modem-RF system. These are low-cost modem-RF systems that offer device makers a long-term migration path to replace LTE CAT4+ devices, resulting in increased 5G adoption and a faster transition to a unified 5G network.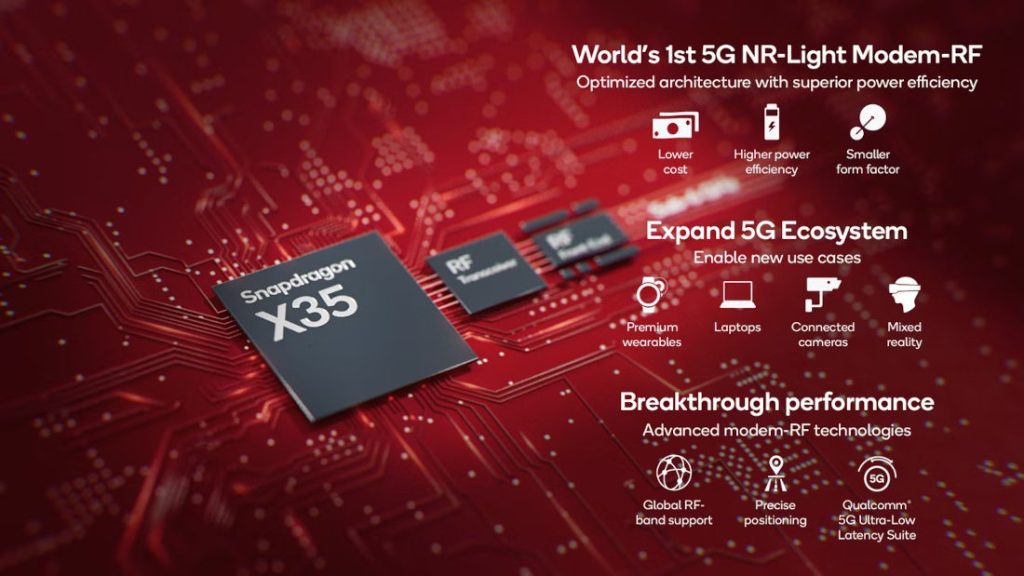 According to Qualcomm, the NR-Light modem-RF system bridges the gap between high-speed mobile broadband devices and extremely low-bandwidth NB-IoT devices. NR-Light devices have the potential to be smaller, more cost-effective, and have a longer battery life than traditional mobile broadband devices.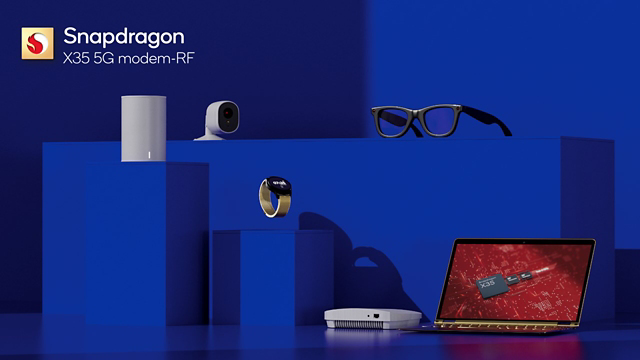 Snapdragon X35 Features:
Snapdragon X35 supports dual-frequency GNSS (L1+L5) to offer precise positioning suited to enable new industrial use cases and applications.
It supports all spectrum bands within Sub-6GHz, FDD, and TDD, to satisfy the needs of various markets.
Supports both LTE and 5G NR-Light
 Qualcomm QET5100 Envelope Tracking
Qualcomm Smart Transmit Technology
Qualcomm 5G Ultra-Low Latency Suite
Qualcomm 5G PowerSave Gen 4
Peak Download Speed: 220 Mbps
Peak Upload Speed: 100 Mbps
Global support to VoNR and VoLTE
Optimized RFIC and PMIC modules of the modem offers OEMs with new 5G capabilities to create next-generation devices.
According to Qualcomm, customer sampling of Snapdragon X35 and X32 are expected to begin in the first half of 2023 and commercial mobile devices are expected to be launched by the first half of 2024.
Regarding the announcement, Durga Malladi, senior vice president and general manager, cellular modems and infrastructure, Qualcomm Technologies, Inc. said,
Snapdragon X35 brings together key 5G breakthroughs expected from the world's leading wireless innovator. The world's first 5G NR-Light modem features a cost-effective, streamlined design with leading power efficiency, optimized thermal, and reduced footprint. Snapdragon X35 is poised to power the next wave of connected intelligent edge devices and empower a wide spectrum of uses. We look forward to working with industry leaders to unleash what's possible with a unified 5G platform.