One of the surprises from the OnePlus Cloud 11 launch event is the OnePlus Hub 5G router. It is the company's first router product. OnePlus seems to be expanding its product portfolio beyond smartphones quite aggressively this year. While Jio showed off the Air Fiber during the 5G launch, it is still not available to end users.

OnePlus Hub 5G Router Features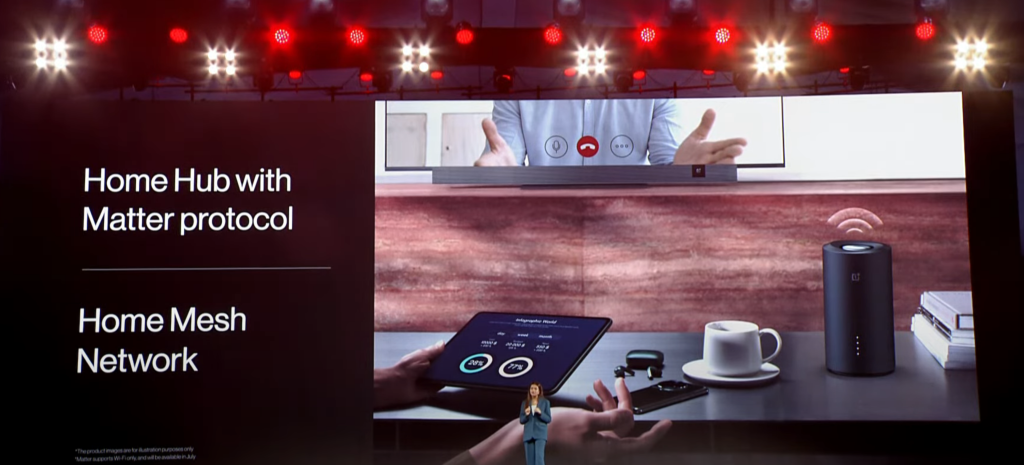 WiFi 6 Connectivity
5G/4G SIM card support
Home Hub with Matter protocol support
Home Mesh Network by connecting 2 or more routers
LED indicators for 5G, 4G and WiFi network activity
Power LED
OnePlus Hub 5G Router Launch Date and Price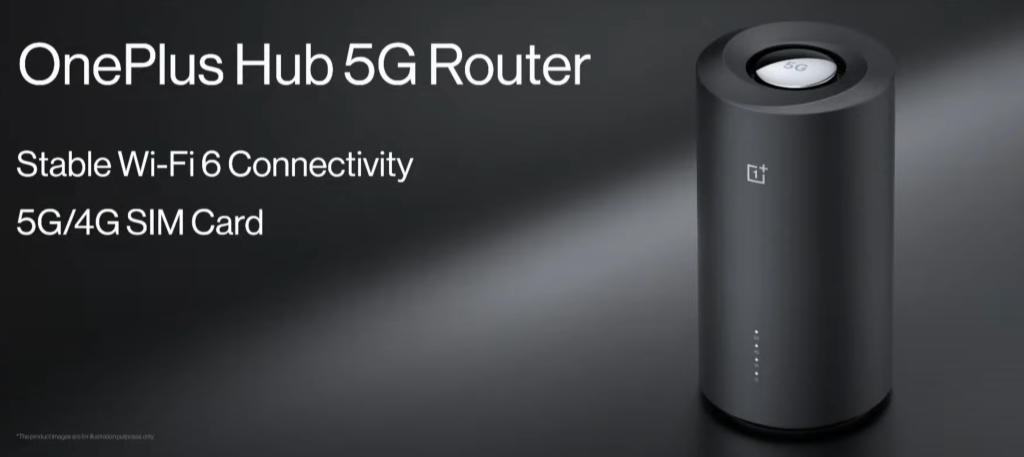 The product was just teased at the event and complete specifications will be shared at a later date. It will be launched in the market in July 2023. This product will be competing the Jio Air Fiber router which was showcased during the Jio 5G launch. Jio has not shared any details about the market availability so far after the reveal in August 2022.
The 5G router or CPE market is expected to grow in India as 5G roll out will reach users in many more cities in 2023 and 2024. Both Airtel and Jio have launched 5G services across India but the focus has been on 5G smartphones till now.  Currently, there are no routers in the market in India which support 5G networks either on Jio or Airtel. One can expect the focus to shift towards Fixed Wireless Access or 5G broadband later this year.