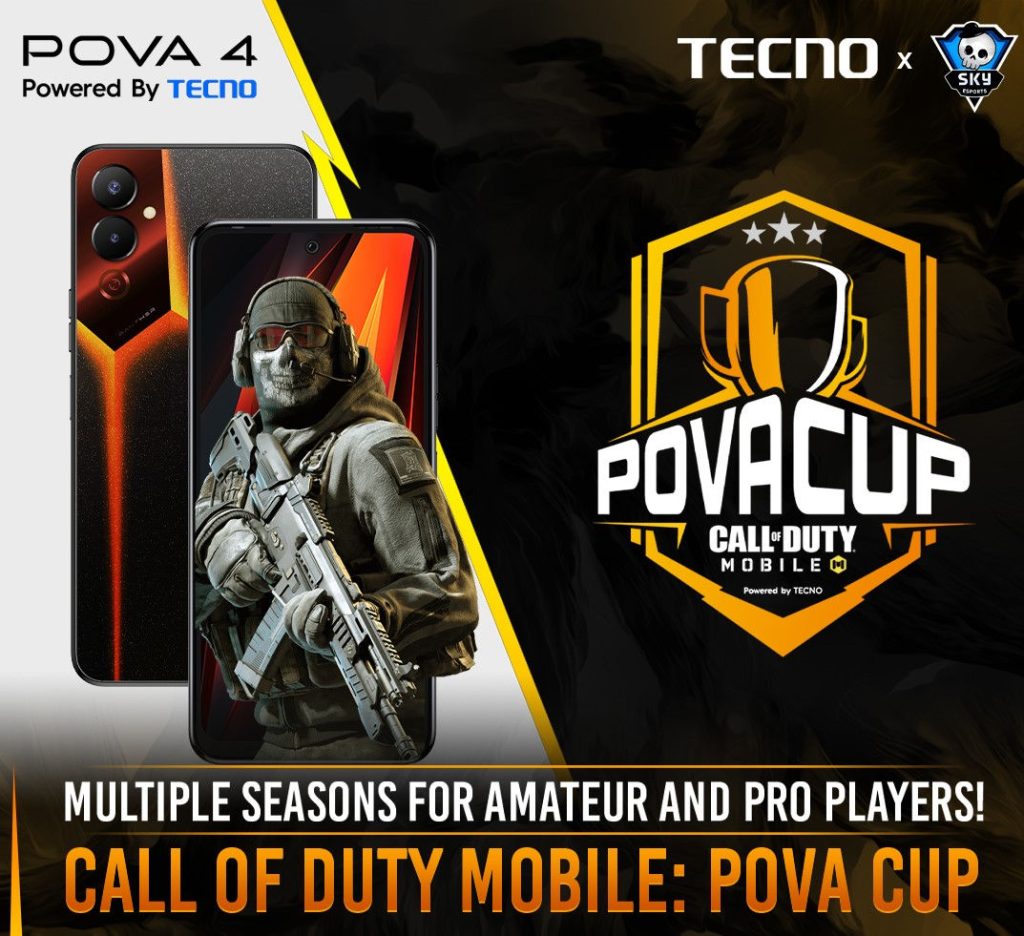 TECNO and Skyesports announced Call of Duty Mobile India POVA Cup tournament last month. Today, TECNO has announced that eight of the top teams from across India have received a direct invite for the first season as they compete for the ultimate prize and the title of champion.
Call of Duty Mobile India POVA Cup teams
GodLike Esports
Revenant Esports
Anthem
Team XO
Nirvana Esports
Team Rebirth
5 and a half men
Team I2K Elite
The tournament will take place across five weeks on each Friday, Saturday, and Sunday from today, January 27, to February 26, 2023.
The tournament will kick off with a round-robin stage where each team will face off against each other once. Fans will be treated to an exciting total of 28 matches. The top four teams from here will advance to the play-offs, where they will battle it out in a double-elimination bracket to secure a spot in the grand finale.
The final showdown will see the top two teams face off in the ultimate battle to claim victory and the title of champions in the CoD Mobile Pova Cup Season 1.
The tournament will be livestreamed on the Skyesports YouTube channel, in multiple languages including Hindi, Tamil, Telugu, and English, to ensure that everyone can enjoy the tournament in their preferred language.