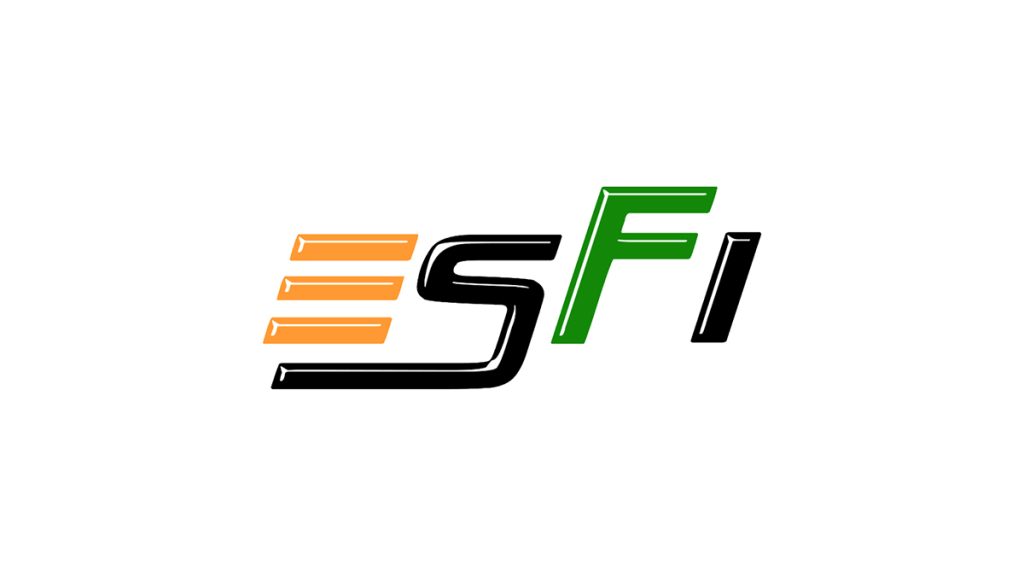 Esports (Electronic Sports) are now officially recognized as a form of multi-sport events by the Indian government. The Department of Sports under the Ministry of Youth Affairs and Sports will be authorized for esports, according to the press release.
The industry has claimed that esports is a competitive sport in which esports athletes use their physical and mental abilities to compete in specific genres of electronic video games. In addition, the Indian Esports Industry has fought against the inclusion of Esports under the umbrella category "Gaming."
Esports finally recognized as a sports in India.#esports #indianesports #sports #teamindia #india @rashtrapatibhvn @narendramodi @narendramodi @ianuragthakur @KirenRijiju @NisithPramanik @Rajeev_GoI @WeAreTeamIndia @IndiaSports @Media_SAI pic.twitter.com/k6qlMZ00rE

— Esports Federation of India (@esfindia) December 27, 2022
There will be widespread repercussions for competitive gaming in the country as a result of this decision. With its new home in the multi-sports section, all tournaments will be treated as seriously as any other kind of physical competition.
As a result, a more comprehensive gaming environment can be created, and localized titles can be produced that are more tailored to the tastes of players and viewers. India has previously hosted the Asian Games and the Commonwealth Games. The next time one of these events is held in the country, Esports could be a large contributor.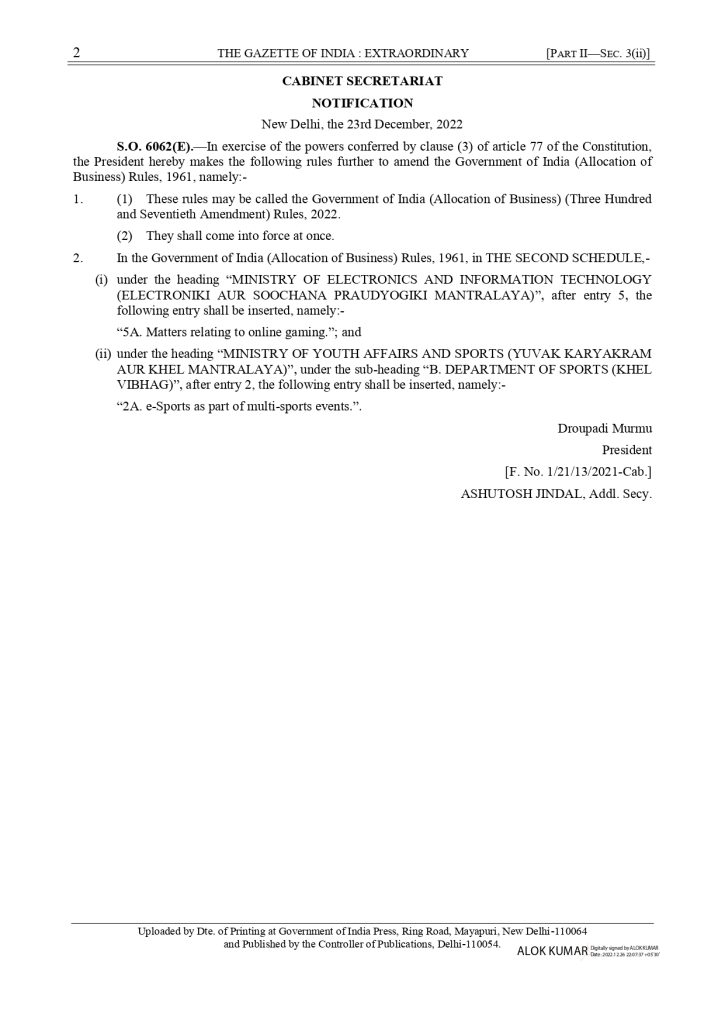 In case you don't know, The founding partner of India's leading esports firm, Nodwin, JetSynthesys is a new-age digital entertainment and technology company with global forays in gaming and esports, digital entertainment, wellness, and livelihoods. It is the world's largest skill-based cricket game franchise and controls 90% of the Indian PC gaming payments and esports markets.
Speaking on the announcement, Rajan Navani, CEO and Founder, JetSynthesys, said:
Recognizing Esports as a part of the mainstream sports in India by the sports ministry is indeed a welcome move. India saw eSports players double from 300,000 in 2020 to 600,000 in 2021, with revenue growing by 29% from INR 7.5 billion in 2020 to INR 9.7 billion in 2021. These numbers are telling of the popularity of the medium and the huge potential it brings with it to unlock economic growth and also impact the country's demographic dividend positively.

And as the founding partners of Nodwin Gaming, India's largest esports company, we at JetSynthesys are thrilled to hear this news. We ventured into this sector when it was still nascent and today, we have successful IPs via our in-house brand, Skyesports, where we host large scale tournaments with million-dollar prize pools.

In fact, we currently publish India's best esports game Real Cricket, recipient of multiple awards in the past, and one of the biggest revenue spinners for the market. We're certain this recognition will make esports enter mainstream folds even more strongly, boost the morale of existing players within the ecosystem, and open doors to newer and better opportunities. It will also attract new players and brands and encourage viewership for the sport. Undoubtedly a great start to 2023, we thank the government for this and hope to see esports level up even further in the years to come!
Talking about the announcement, Lokesh Suji, Director of Esports Federation of India & Vice President of the Asian Esports Federation (AESF) said:
Great news for us to begin the New Year. We have been constantly working on establishing the difference between esports and iGaming, and finally, our efforts have been fulfilled. We welcome this announcement by our government under the leadership of Hon'ble PM Modi ji, which will open new avenues to pour in more investment opportunities in this booming industry.

From now onwards, we will have to build the proper infrastructure, training facilities and coaching for our young esports athletes. Only a short time until we see Esports being placed in the same league as cricket, football, basketball, etc. and having similar fan power, scale and craze.

Games, people are shaking off the misconceptions linked with esports as a passion or career option. The year 2023 beholds greater opportunities for esports and we are anticipating more favorable developments, only making it bigger. It surely has been a great year for Indian esports.