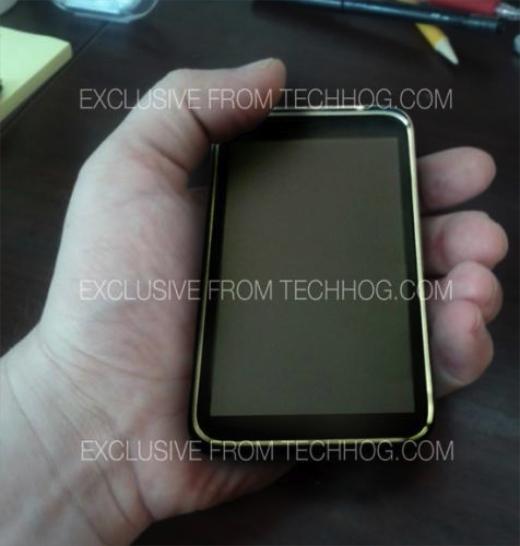 Earlier this month, Google held their annual developer's conference which is known as Google I/O. Google introduced a lot of good stuff there and we were impressed by their upcoming new good things. Google also announced that later this year, they will launch Android 2.4 a.k.a Ice Cream Sandwich, and Google is repeating it from last 2 years by introducing a new OS along with a new Google branded phone, and I am sure that they will repeat it again. Also Android Head Andy Rubin confirmed it that there will be a new Google Nexus device in future, which we heard from other sources will be the first one to run Ice Cream Sandwich and it will be out later this year. TechHog has got their hands on a shot of Nexus 3, and it's actually sent to them by a guy who's working for Google Android team. Now the image is pulled from the source on a request, which gives us a hint that the pic isn't fake. It's an early prototype version, and as you can see there is not button on the front panel, but it's possible that it will feature disappearing capacitive buttons, and you may have seen these kinds of buttons on HTC Incredible S and HTC Flyer. It's a prototype so it's possible that final version will be completely different.
At the moment, no one know who is going to manufacture it, but rumor has it that it's either HTC or LG. HTC made the first ever Google device, it's possible that they will be doing it again. The device is said to be in testing with HSPA+ and Sprint Nextel CDMA network. As we know that both T-Mobile and Sprint are currently offering Nexus S in USA, so it seems they are also targeting the next Google device.
Well people, that's all we currently know about the upcoming Nexus device. I hope in near future, we will hear some more information about it. Personally, my money is on HTC and the one above feels like from HTC because the design looks like Desire HD . What do you think?