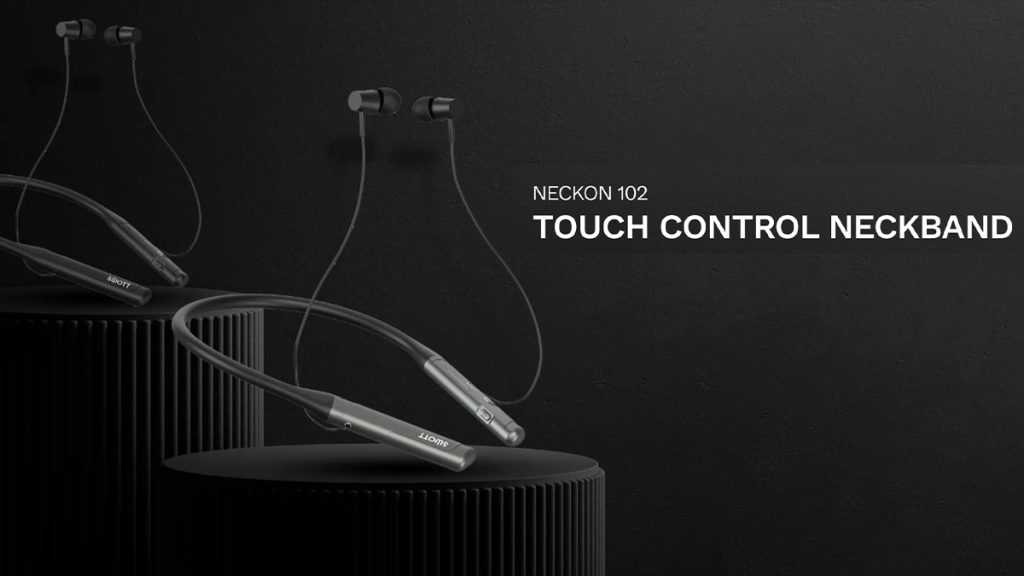 Following the release of the SWOTT Neckon 101 neckband last month, by introducing the brand-new "Neckon 102" Bluetooth neckband, SWOTT has strengthened its position in the neckband market. SWOTT engaged Ravindra Jadeja as a brand ambassador for its smart wearables section.
The newly released Bluetooth neckband has a 10 mm driver that gives it stunning HD stereo sound and a new kind of bass. It also has a 45ms low-latency gaming mode for improving your gaming experience.
For the design, it was made with sensitive skin in mind, so it is soft and made of silicone, which doesn't irritate the skin and can be worn for a long time. Its ergonomic design and active noise cancellation enable superb listening with maximum comfort.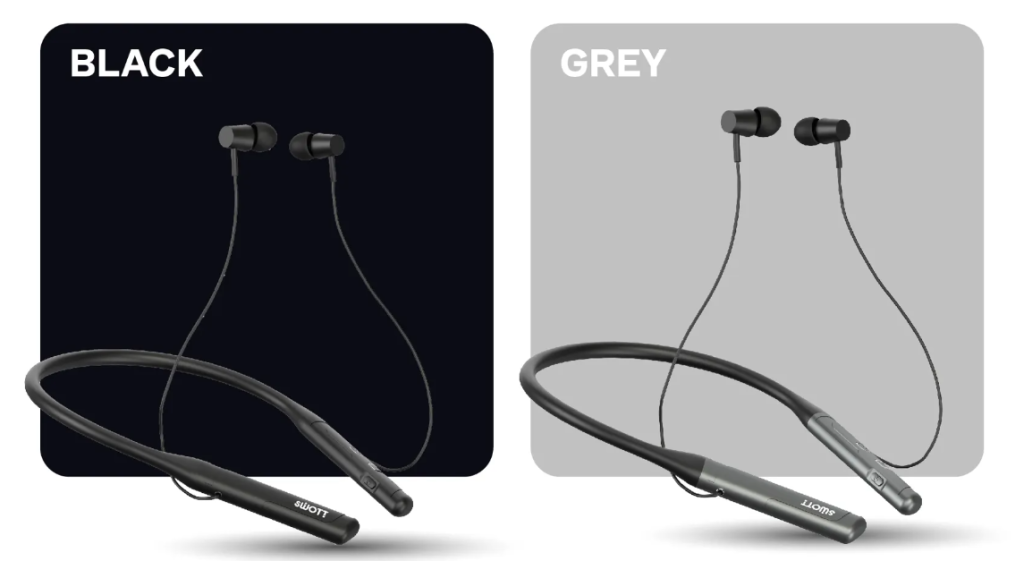 The neckband has a sturdy design that makes it ideal for your workouts, jogs, runs, and sports sessions, ensuring that they do not stop or bother you. The new neckband has 1 minute to 1 hour of fun and can be fully charged in 40 minutes for 40 hours of use. Users can launch Google Assistant or Siri by holding the power button for 2 seconds.
The neckband's touch-sensor LED light controls vibrate when touched, allowing you to run without continually glancing at your smartphone. Magnetic metal earphones and power-efficient 5.0 Bluetooth with Dual Pairing allows you to pair two devices simultaneously.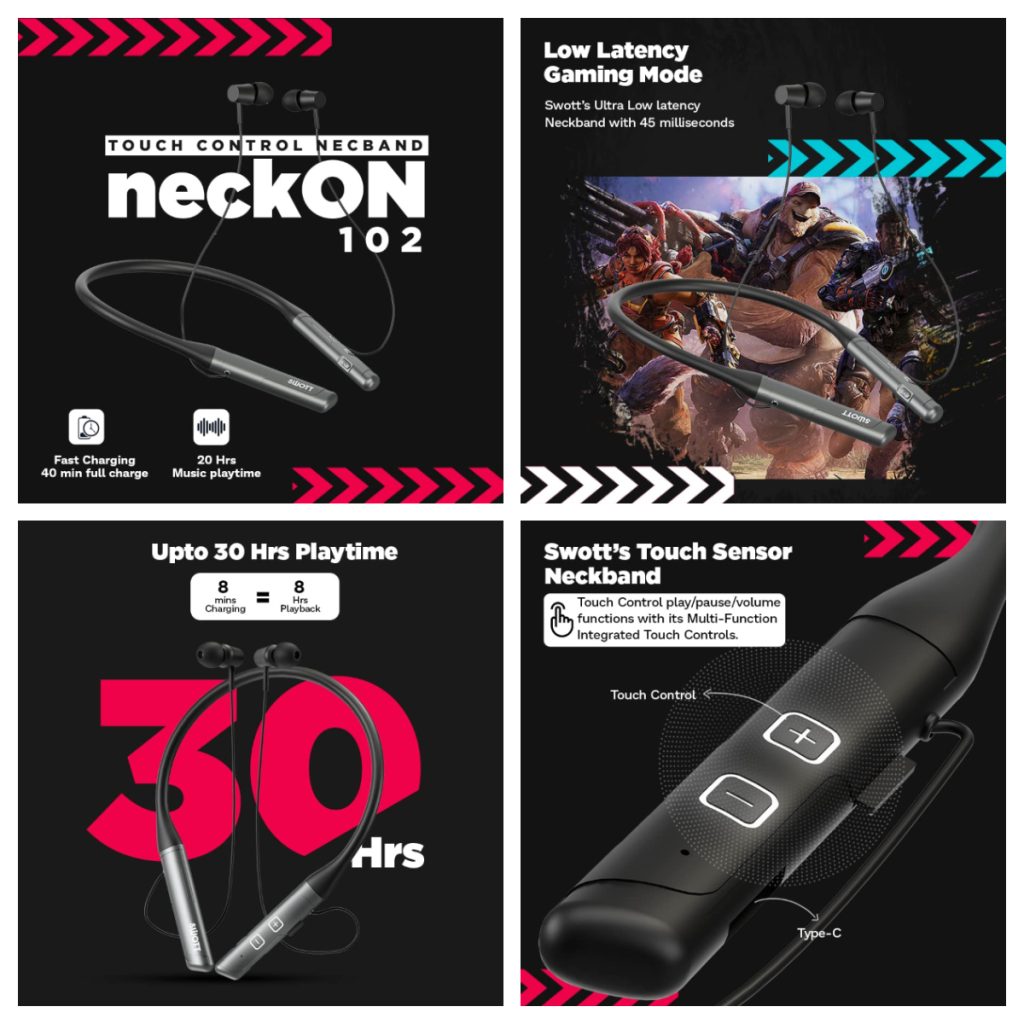 Quick specifications: SWOTT Neckon 102 neckband
10mm drivers
Bluetooth: v5.0
40 hours Music play time
Fast charging-40 min full charge music
10min =10 Hours play time
Touch sensor control
Gaming mode and Vibration mode
High bass and loud
Silicon neckband
LED light on buttons
Metal magnetic ear shell
ENC Mic -for clear call
Voice assistant support
Dimensions: 45 x 1.5 x 1 cm; Weight: 38 Grams
Colors: Black and Silver
Pricing and availability
SWOTT Neckon 102 is available in black and silver for Rs. 899 on Amazon.in and their website, swottlifestyle.com.