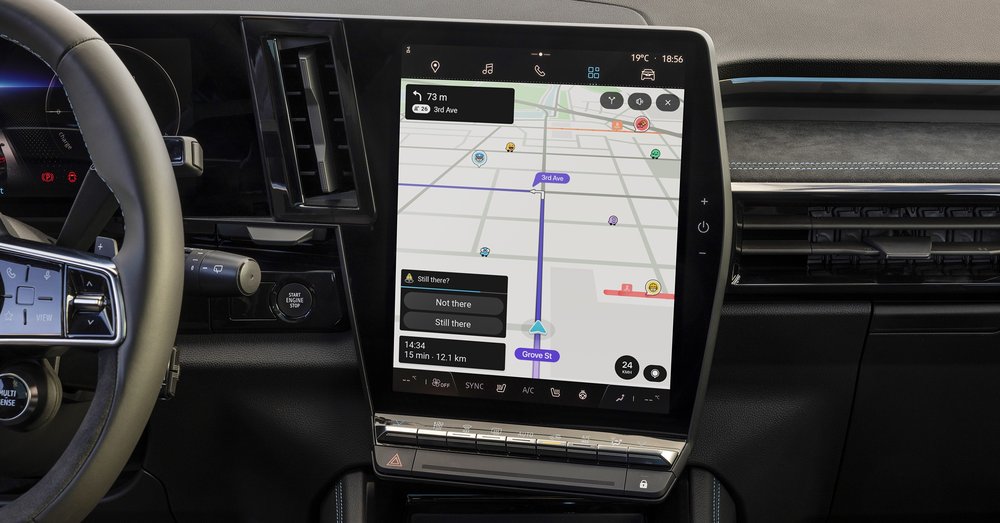 Waze is rolling out a new, dedicated app for select cars equipped with Google. The experience is now available, beginning with specific Renault vehicles. Waze continues to follow drivers' requirements everywhere they go as more drivers engage with in-car platforms, the company noted in a blog post.
Renault drivers will have all Waze real-time routing, navigation, and notifications, as well as settings, preferences, and saved places, embedded into their car display with this new experience. Drivers can now see a bigger, bolder navigation display right in front of them without having to use their phones.
If you didn't know, Android Auto got Waze support via a standalone app in 2016.
Waze is in more places than just your phone. Waze is now available on the built-in display of Renault's new Austral and Megane E-Tech, which means millions of friendly drivers helping you get the best route.

Coming soon to vehicles near you… https://t.co/tpk0rzXCGg pic.twitter.com/3thATFO5IG

— waze (@waze) December 6, 2022
Meeting Waze users at the wheel
Now, Waze is getting into the future of transportation by building a wireless experience into the car's infotainment system and putting it in cars that already have Google built in.
Renault's openR link multimedia system now includes Waze and Google Maps, Assistant, and Play. This lets you change the music or temperature by voice, calculate routes, and operate smart home gadgets from your automobile.
The new Waze car app integrates the navigation, routing, and alarms you love from Waze into your car's display.
You can avoid distractions like your phone while driving, which will make your trips easier and safer.
Also, users No longer will you need a phone dock or USB cord to keep your phone connected.
Availability
Beginning today, European drivers of the new Renault Austral Hybrid and Renault Megane E-Tech electric cars can use the integration.
To use the app, users can simply download Waze for OpenR Link from Google Play in their Renault car or from the My Renault mobile app. You can also use an existing Waze account or create a new one to navigate.
Speaking on the announcement, Aron Di Castro, Director, Marketing and Partnerships at Waze, said:
As more Waze users engage with us on in-car platforms and we see advancements in in-car technologies, it's important that we bring the best driving experiences to our users, which is why we are thrilled to announce our partnership with Renault.

Having Waze's real-time navigation, routing and alerts built into the display of Renault's vehicles, makes for a simplified and seamless driving experience. We're looking forward to bringing this excellent driving experience to more users across the globe in 2023.
About the integration, Jerome Seror, Director of Digital Customer at Renault, said:
Renault is the first car manufacturer to offer Waze directly on the vehicle's multimedia screen, without activating the smartphone. We know many Waze users will enjoy this new feature when they drive the Nouvel Austral and Renault Megane E-Tech electric as part of our continued commitment to offer our customers an intuitive, immersive and connected driving experience.