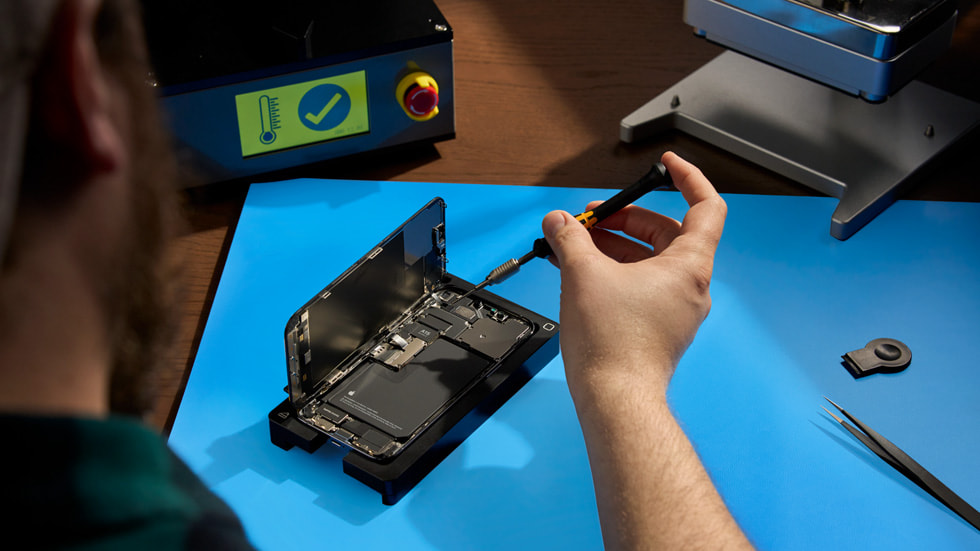 Apple launched the self-service repair program in the United States in April. And, as promised, the company has now expanded the program to Europe. Customers in Belgium, France, Germany, Italy, Poland, Spain, Sweden, and the United Kingdom can now purchase genuine Apple parts and tools through this program.
Apple's proprietary Apple Self-Service Repair Store has provided repair manuals, genuine Apple parts, and tools. The company has supported the iPhone 12 and iPhone 13 lineups, and Mac notebooks with Apple Silicon will be able to perform many of the most common repairs.
A user who wishes to self-repair their smartphone should consult the repair manual for the product at support.apple.com/self-service-repair. They can then go to the Apple Self-Service Repair Store and order the required parts and tools.
Apple will rent out tool kits for $49. People who cannot afford to buy tools for a single repair will be able to use professional repair tools.
Apple has guaranteed that all genuine Apple parts will be available at the same price as those available through Apple's network of authorised repair providers. Customers can also return replaced parts to Apple for refurbishment and recycling, and in many cases, they will be reimbursed.
Regarding the expansion, Jeff Williams, Apple's chief operating officer, said,
We believe the best technology for our customers and for the planet is technology that lasts, which is why we design our products to be durable and rarely require maintenance or repair.

But when a repair is needed, we want customers to have many options for safe, reliable, and secure repair. That's why we're excited to launch Self Service Repair in Europe, giving our customers direct access to genuine Apple parts, tools, and manuals.