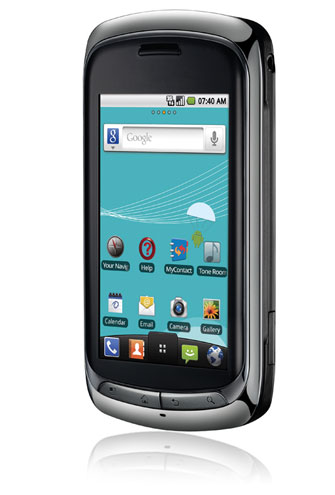 Recently, we showed you leaked shots of LG Genesis with US Cellular branding. Well, it looks like it will hit US Cellular soon because LG has officially announced the LG Genesis by launching its page on their site. The LG Genesis looks like a good phone and comes with a side-folder design and also features dual-touchscreen displays. Have a look on what LG is saying about it:
The Android™ 2.2 LG Genesis is all about speed, whether you're running apps, typing Tweets on Twitter, or sharing content. Customize five or seven home screens to access shortcuts in a flash. Texts, emails, and IMs roll out QWERTY quick on virtual or real keys. Share music and photos faster without the need for cords via DLNA® sharing. Genesis isn't selfish either—it acts as a Wi-Fi® hotspot* for up to 5 devices, creating an impromptu network.
Well folks, hopefully US Cellular will also announce it soon, it's possible that they will announce and launch it officially next month. It's rumored that it will go for $249.99 with 2-yr contract, which is I think a high price for not that high-end device but lets wait for official words. Anyway, check out the specs after the break:
Android 2.2
3.5-inch external display
3.2-inch internal display
1GHz Snapdragon CPU
Hardware keyboard, QWERTY, 5-row
430MB of internal storage
8GB microSD card included, expandable to 32GB
5MP camera
Well, the device feature some good specs, but it's missing Gingerbread which is I think the only drawback but hopefully, it will be upgraded to Android 2.3 soon. So anyone getting it from US Cellular?