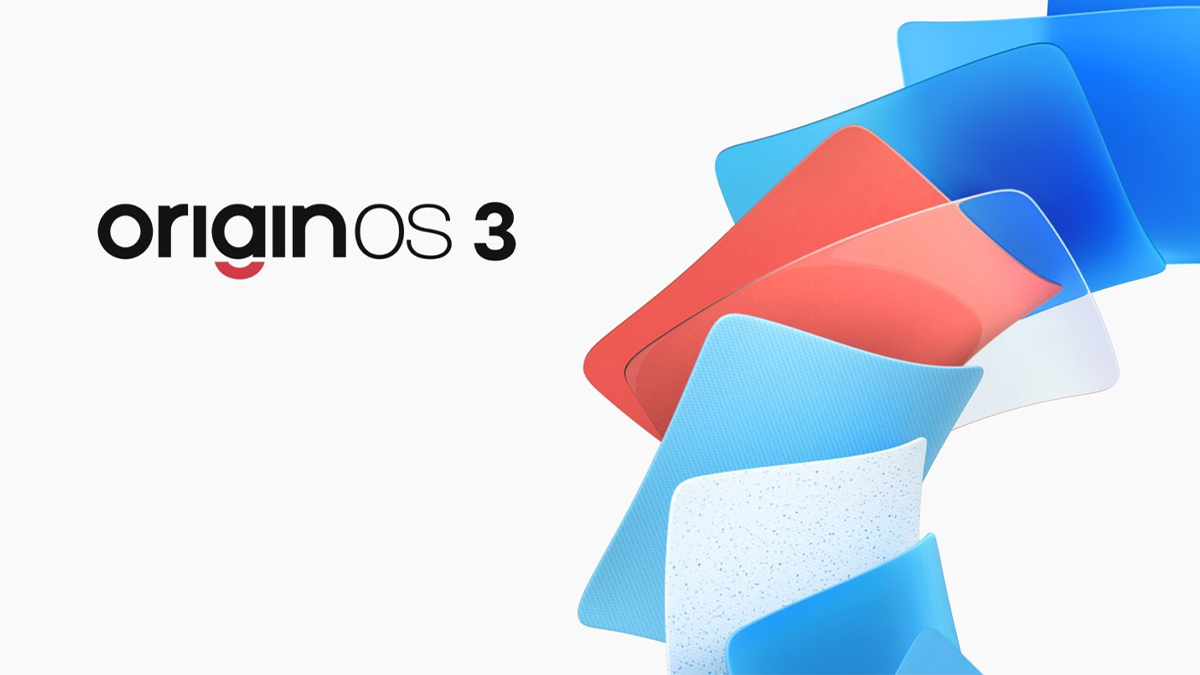 Today, Vivo introduced OriginOS 3 based on Android 13 for the Chinese market at its developer conference. Earlier, vivo Funtouch OS 13 was released for global markets for vivo and iQOO devices. The main goal is to provide users with a light and fluid system experience.
Let's look at the features in more detail in the section that follows:
Atomic Design System
OriginOS 3 has a light and easy-to-understand visual design, as well as a bright personality design. This lets each user focus on getting information while staying connected to the digital world in a stylish way.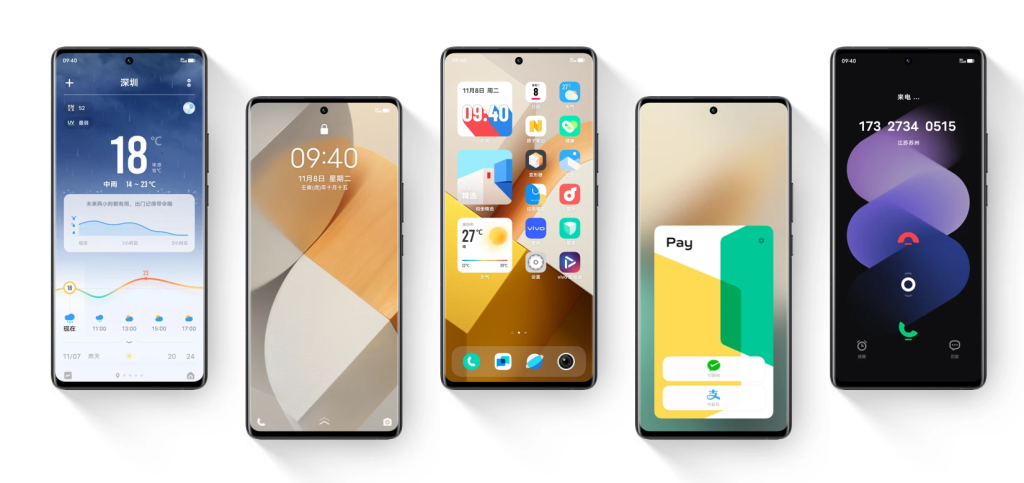 Super small window multitasking
Small-window multitasking is adapted to the majority of applications, encompassing a range of common interaction techniques, and enhances the freedom of the small-window experience. Additionally, the small window allows game applications to run in real time.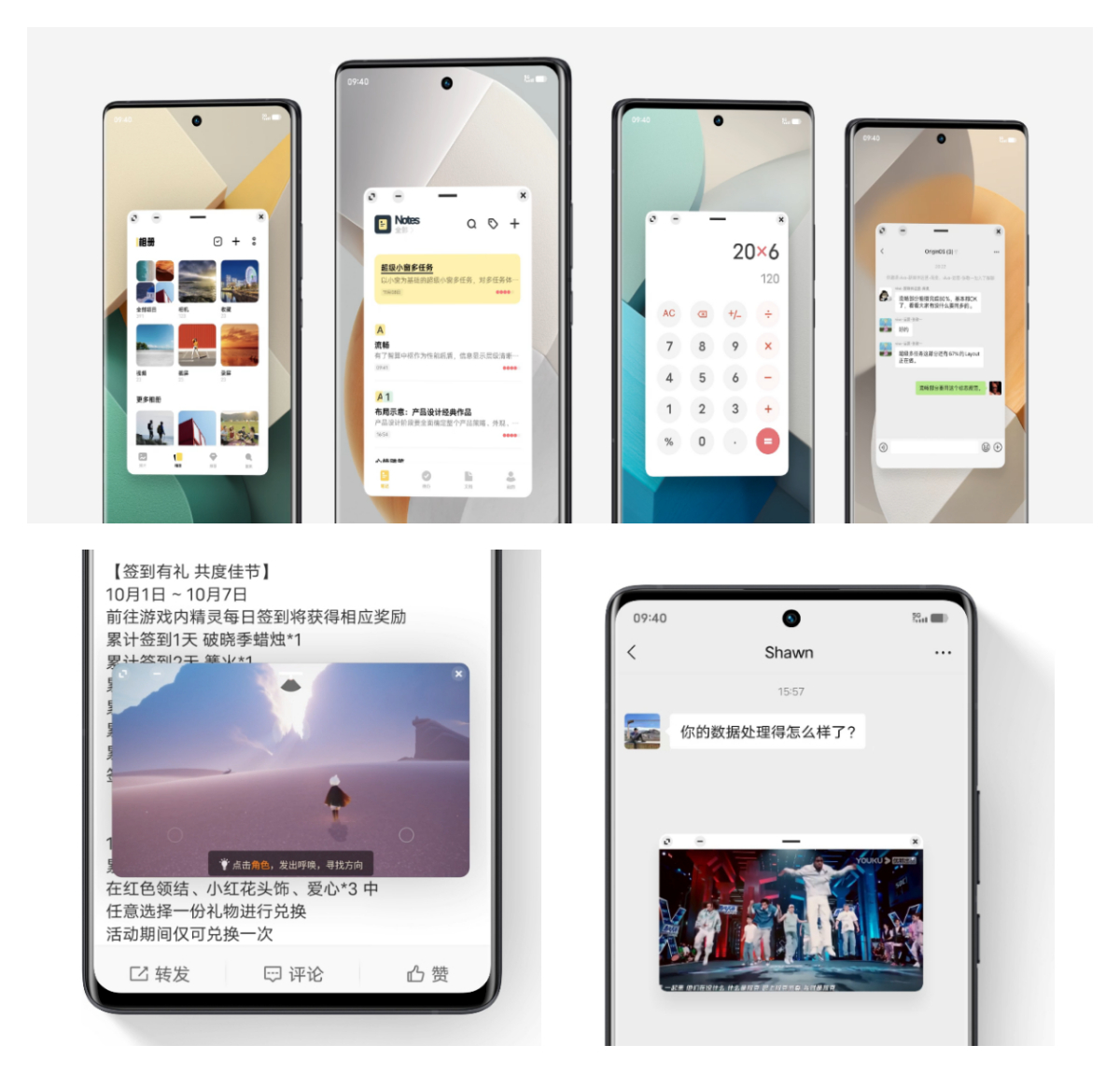 Playing games in a horizontal screen window brings a new way for the game's comparison practice.
The new pure video window optimizes videos for the narrow horizontal screen window without redundant sections, so you may view movies without playing them.
Revamped sidebar
According to the company, the new side-bar understands what you're thinking, improves scene recognition, can quickly draw small windows, and efficiently matches corresponding applications for video scenes, information scenes, and so on.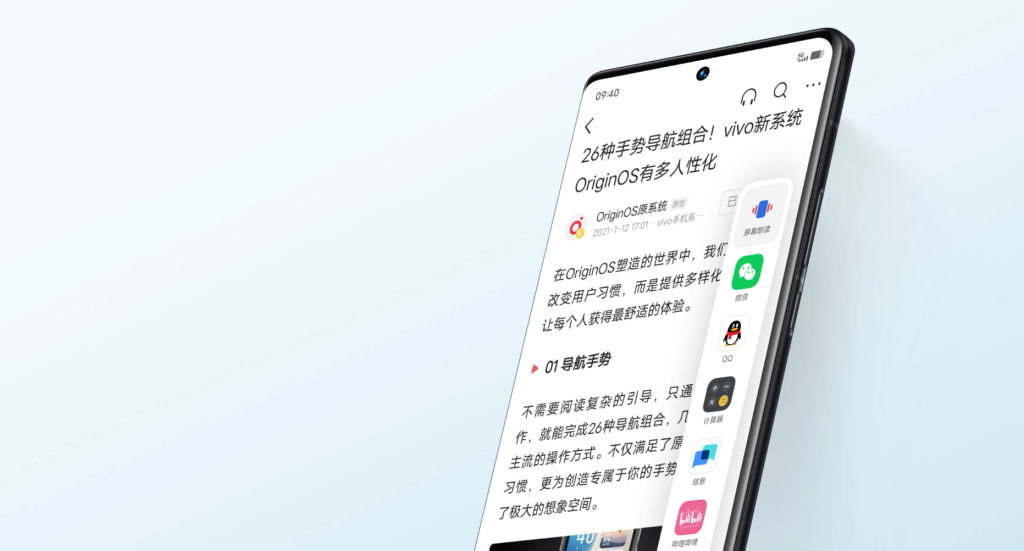 Three task generalist
With OriginOS 3.0, Vivo introduces three tasks and three windows that run on the same screen. The intelligent computing centre makes it easy to switch between tasks and do more than one thing at the same time on the same screen.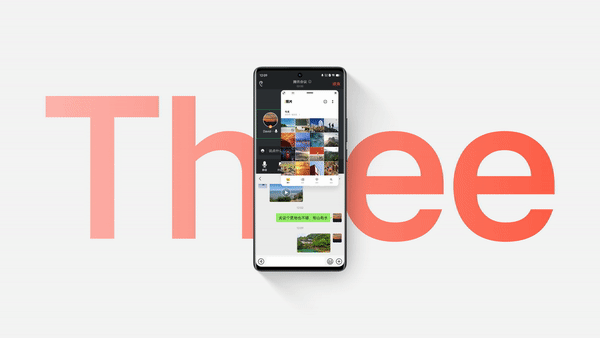 Zero pressure focus mode
By default, the zero-pressure focus mode has seven preset focus modes: do not disturb, work, personal, reading, exercise, sleep, and meditation. Users can set the corresponding state of concentration based on their needs and allocate the concentration appropriately.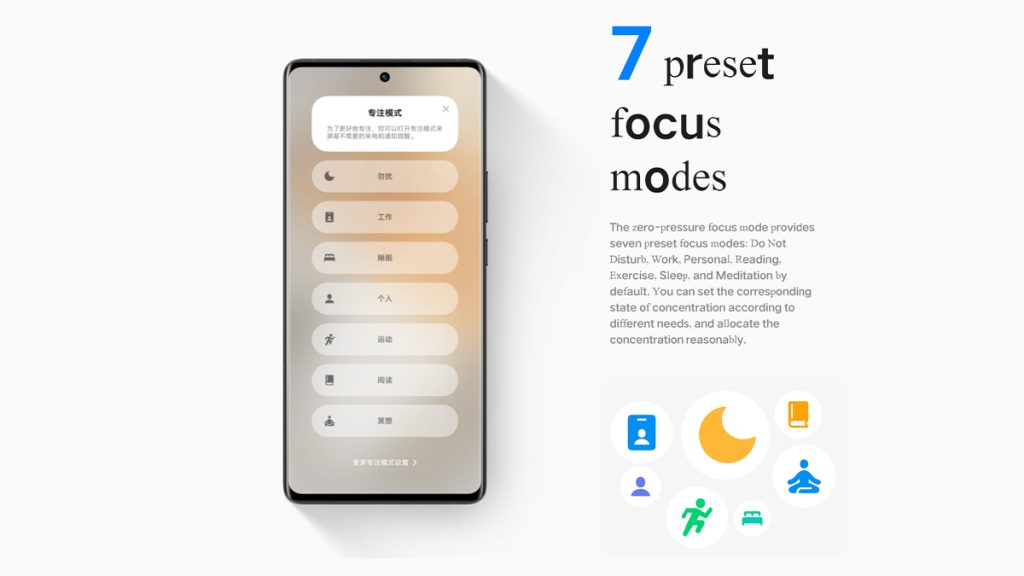 More Personalization
Dynamic wallpapers: The "Gravitational Space" lock screen wallpaper moves with your finger, shows the beautiful effect of each frame in a different way, and adds a new twist to everyday actions.
Dynamic colors: The icon text shadow can be dynamically adjusted according to the colour and change of the wallpaper.
Icon mode: Folders now have an icon mode. Click the application icon in a large folder to launch it quickly.
Jovi Input Method Pro: After turning on local mode, Vivo's input technique allows the phone to process input content without leaking private information. The offline input method's accuracy has reached the industry's mainstream level thanks to the powerful local AI model and end-to-end heterogeneous computing acceleration.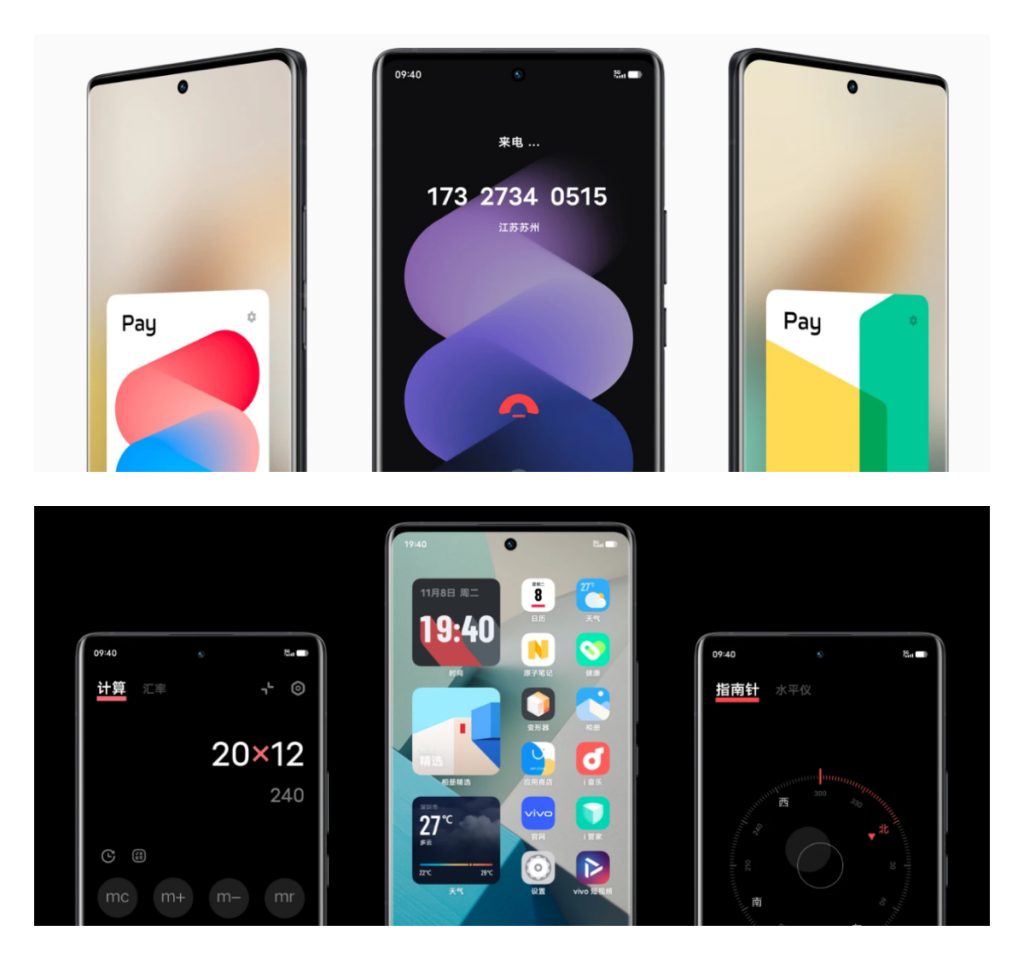 Scenario Weather: Using the new physical dynamic effect algorithm, the situational weather effects recreate the physical collision effect of raindrops splashing and snow accumulating in real weather. Enhancing the picture's realism. Resonates constantly.
Dark Mode: Dark Mode is more realistic in OriginOS 3, as it automatically optimizes colour value based on background colour depth to effectively convey information.
Others: Offers New card pack skin, new call background.
Intellect Center
The upper, middle, and lower three-layer frames are used to achieve unprecedented silky lightness and long-lasting smoothness in Vivo's OriginOS 3.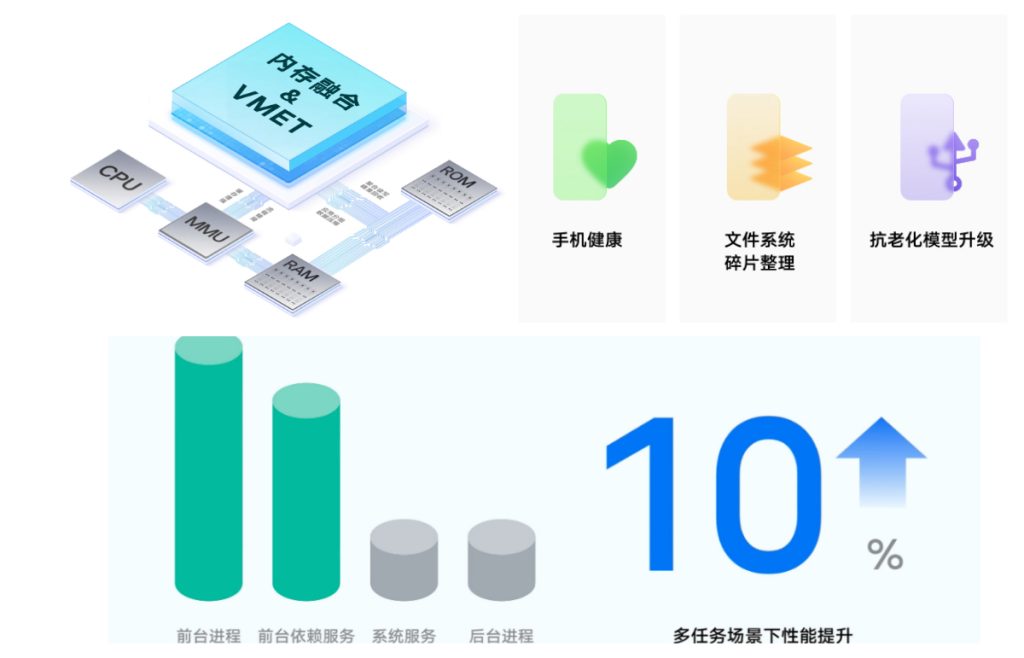 Memory Fusion 3.0
Application grouping, data compression, aggregated reading and writing, and accurate recycling allow OriginOS 3 to incorporate more application data and gain +8 GB of memory. While a phone with 12 GB of RAM can run 34 background apps.
Unfair scheduling
Vivo's "unfair scheduling" suspends background demand and prioritizes foreground apps, ensuring they have enough CPU power and perform smoothly.
Resurrection mechanism
Increase the instantaneous compute loading capacity, record the on-site details of the programme before the system is cleaned up, and restore the resumed application to its previous condition as quickly as feasible.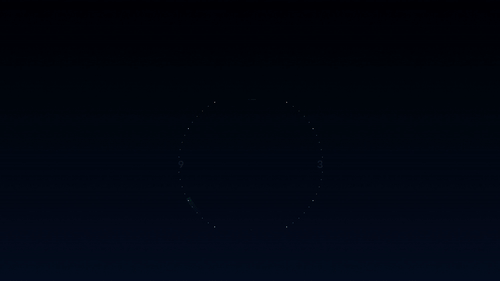 Visually Smooth 2.0
Visually Smooth 2.0 will recreate the motion blur effect using software algorithms to compensate for the animation process's incoherence and jerkiness so the mobile phone can display 60 frames. On the application's startup and shutdown interface, screen fluency is 18.7% better after optimization.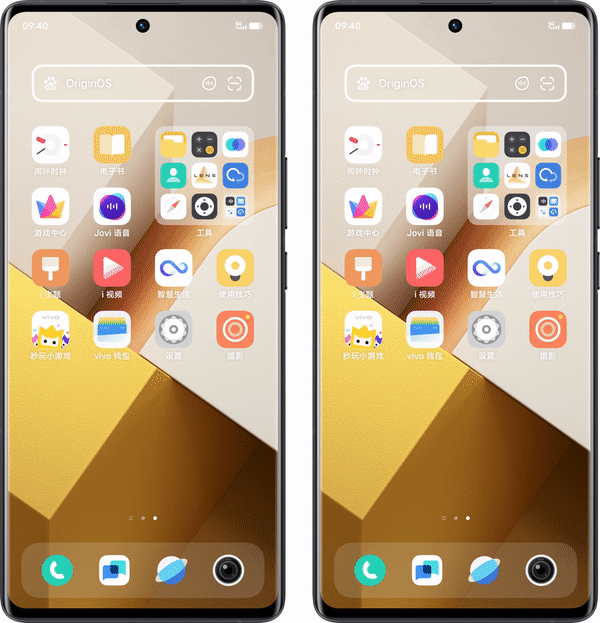 Smooth Touch 2.0
Vivo says that dampening the interface when sliding makes the touch lighter. It also says that smoothness should follow the acceleration curve law of the physical world, so touch and vision can feel comfortable at the same frequency.
Jovi InCar 3.0
There are options like vivo key+, car screen projection, and handcart integration so that more people can have an even better travel experience.
Availability
The first release of OriginOS 3 will start on November 25, 2022 for devices in China.