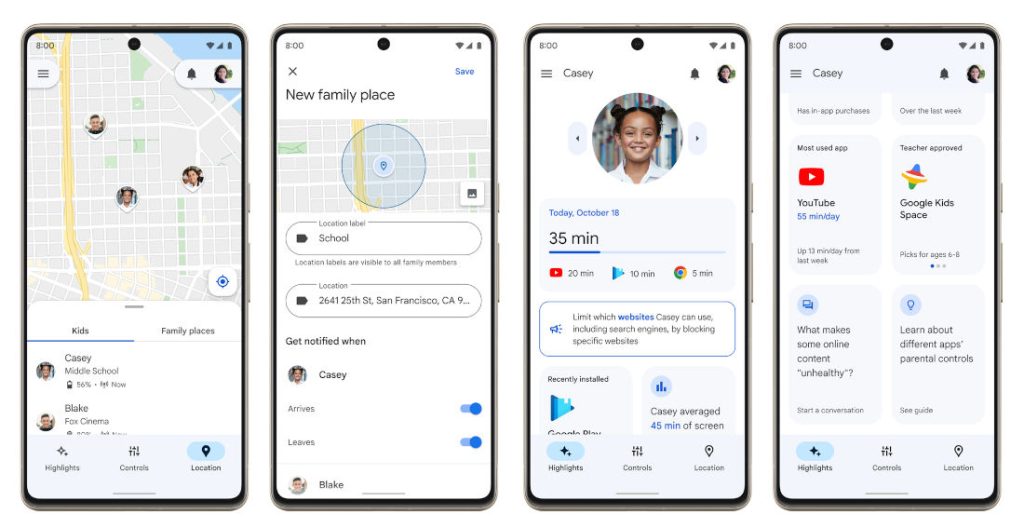 Google's Family Link app has undergone a redesign and has got several new features that help parents stay in the loop while their kids are using gadgets. Further, the firm has also announced a new Kids friendly feature to its Google TV interface. 
Family Link App New Features: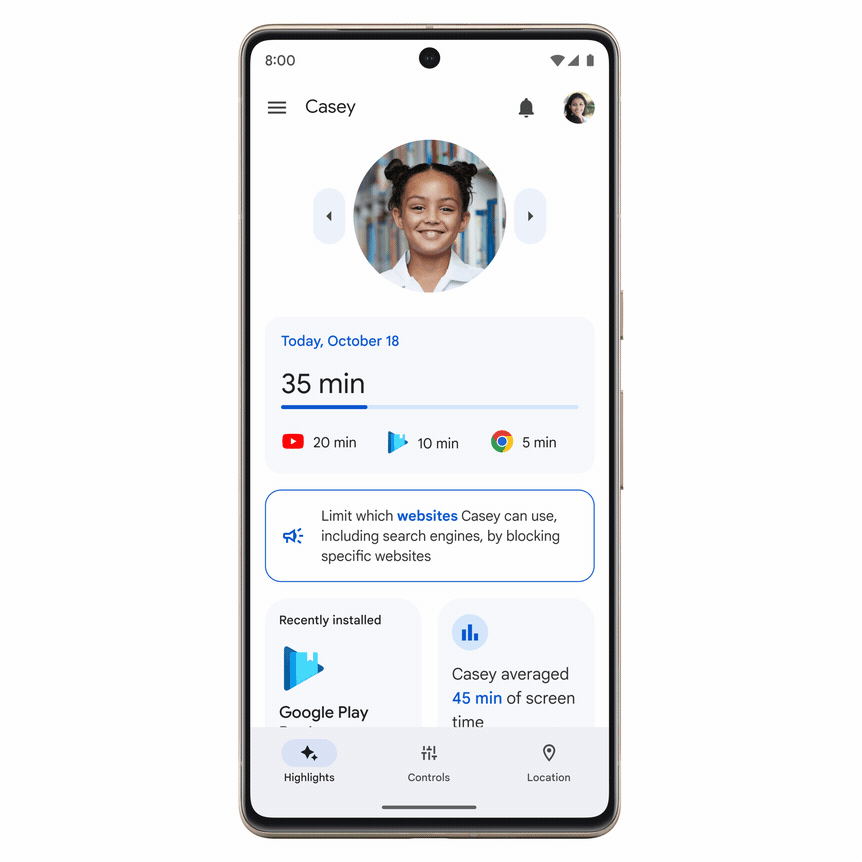 The newly redesigned interface of the Family Link app will bring the most frequently used tools to the forefront. Parents will find their favourite features (such as screen time limits and blocking and approving apps) in an entirely new experience, as well as a central location for viewing requests and notifications.
The Controls tab allows parents to monitor their children by allowing them to set screen time limits for each device or specific apps, set content restrictions, and manage app data permissions.
Furthermore, Parents can now set "Today Only" screen time limits that override general screen time settings and adjust them for one day without affecting the other settings and limits.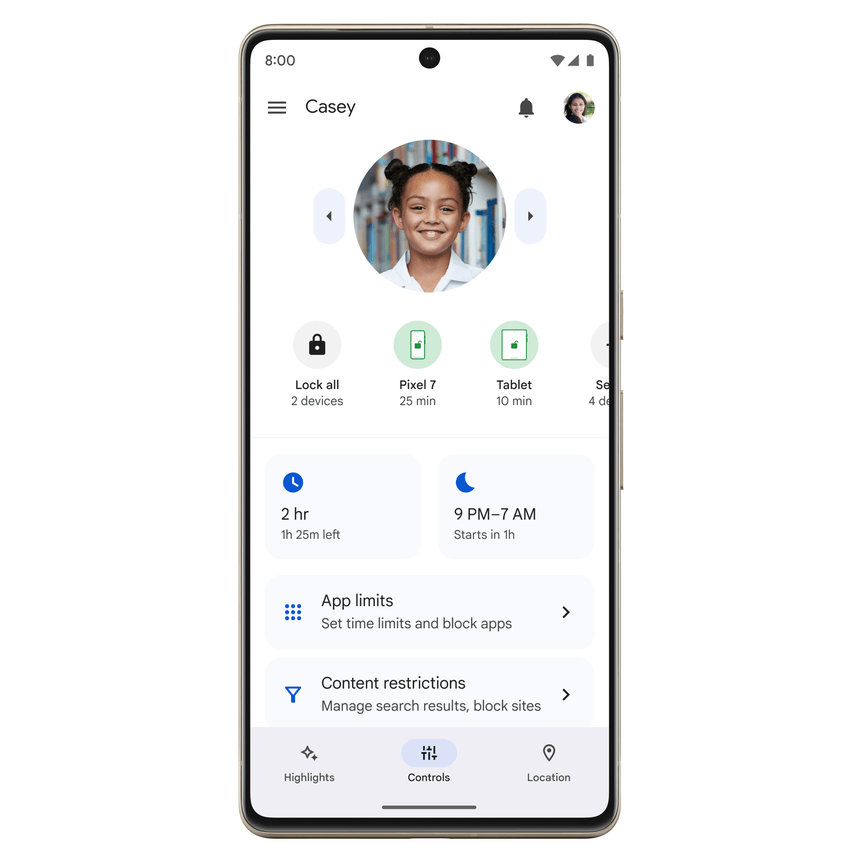 On the Location tab, you can see all of your children's device locations on the same map. Other useful features include battery life and the ability to ring your child's device to locate it.
You can also enable notifications to be notified when your child arrives or departs a specific location, such as school or soccer practice. The Highlights tab displays a snapshot of your child's app usage, screen time, and recently installed apps, allowing you to see how they've been using their device.
Family Link can now be accessed via the web. Google has begun rolling out this new update today and should be complete over the next few weeks.
New updates to Google TV Kids Profile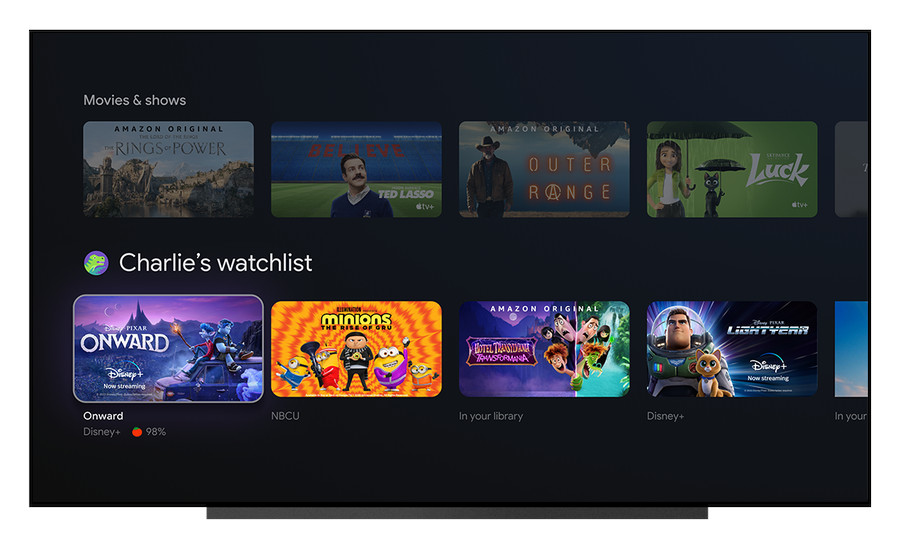 Google TV Kids Profiles have also been updated with new features. Parent-managed watchlists, Google-powered kids recommendations, and supervised YouTube accounts are among the new features.
You can create a "must-watch" list for your kids directly from your own profile using parent-managed watchlists on kids profiles.
Also, based on the apps you've added and the rating settings you've set, the new Google-powered recommendations can now discover popular movies and TV shows on the home screen of your child's profile. You can also use the new "hide" button to hide contents.
For parents with older children who are ready to transition their children away from YouTube Kids, their tweens can now use a supervised Google Account to begin exploring YouTube on their Google TV kids profile.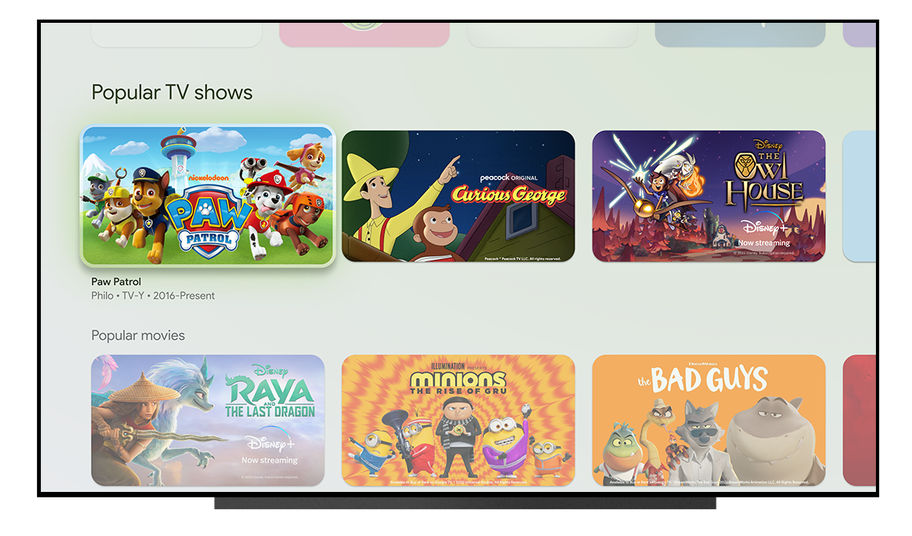 Furthermore, with this experience, you can manage additional controls and block channels via the YouTube mobile app, which also includes content settings for pre-teens and older, modifies the features your child can use, and comes with content settings.
These new Google TV kids profiles features will begin rolling out today and will be completed over the next few weeks on the new Chromecast with Google TV and other Google TV devices such as Hisense, Philips, Sony, and TCL.