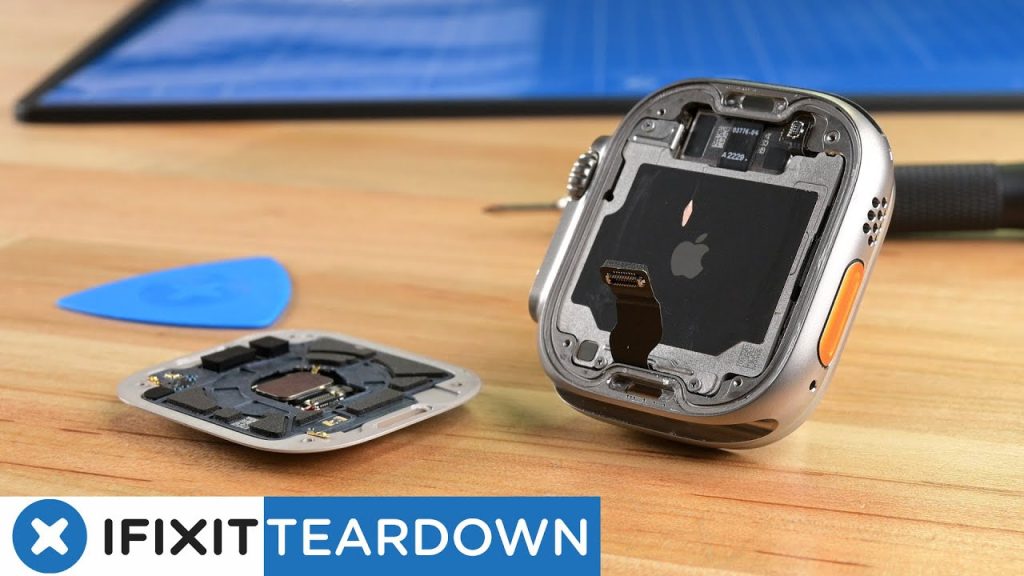 The new Apple Watch Ultra, a larger, shinier, and more durable improvement to its wearable line, is the centre of attention this year. It is also made to be used in harsh environments, which poses whether it is simple to repair if those environments destroy it.
As usual, iFixit has the solution. The right-to-repair geeks at iFixit have released a video that disassembles the Apple Watch Ultra screw by screw. You can also take a closer look at the teardown video below.
Apple Watch Ultra: Teardown
This particular Apple Watch model is the first in the company's line of Apple Watches to have visible screws on the back of the case. But because of the screen, fixing the watch as a whole is still challenging. Under the display is a gasket that, according to iFixit, serves like glue.
It was destroyed when the Watch's backplate was taken off; therefore, keeping this component intact might require a formal repair by Apple or an Apple Accredited Service Provider. A gasket necessary for the device's water resistance was damaged during the dismantling.
The Apple Watch Ultra has a 542 mAh battery, which is confirmed by the teardown and is 76% bigger than the 308 mAh battery present in the Apple Watch Series 8 model. The tear down also offers a better look at the Ultra's noticeably bigger speaker, which reviews claim makes phone calls louder.
Because of its gasket, the Apple Watch complies with EN13319, a widely accepted standard for diving computers and gauges. The maximum depth it can reach is 40 meters, or 130 feet. It has absolutely no resistance without it. Some parts, like the battery and Taptic Engine, can't be put in until the screen is taken off.
The iFixit teardown suggests that the Apple Watch Ultra is still a difficult device to repair. The Apple Watch Ultra is available through Apple-authorized retailers in India.