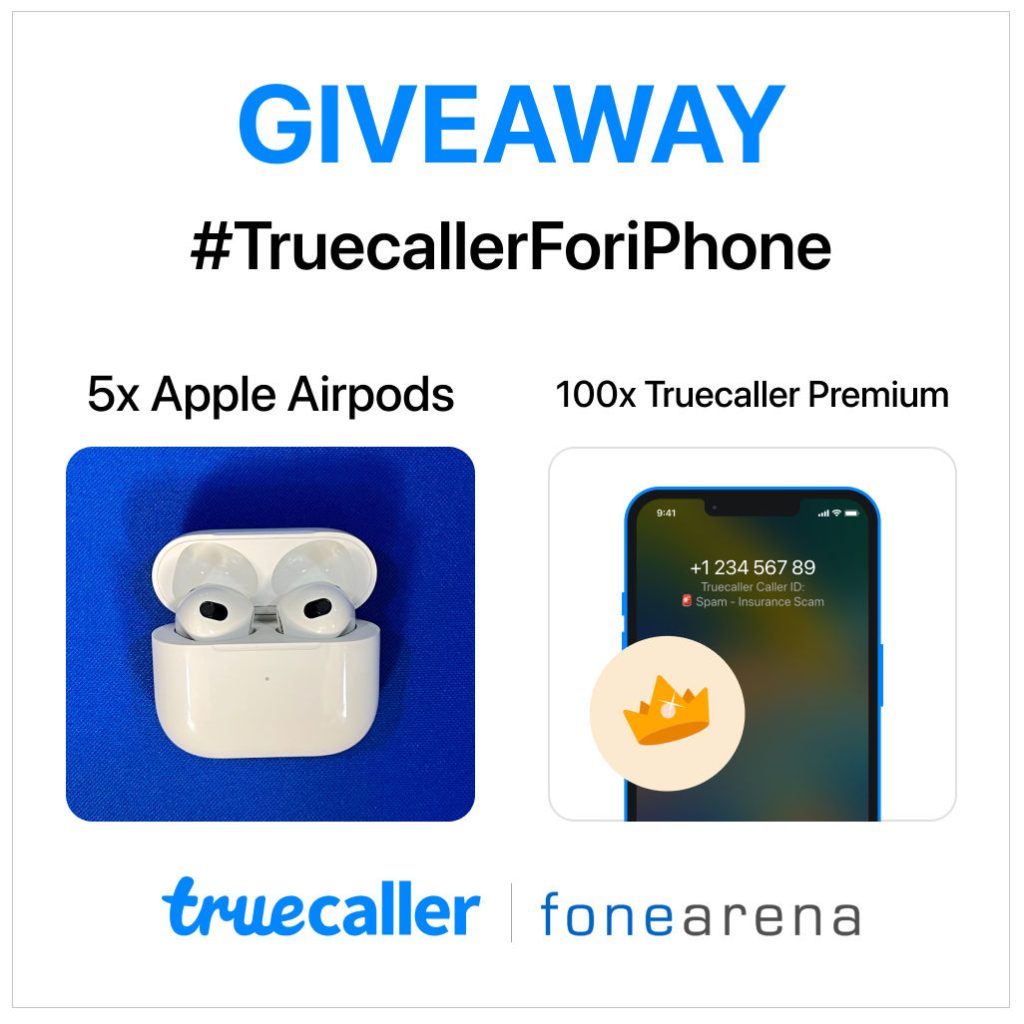 Hello readers! We started our Truecaller for iPhone Giveaway last month to giveaway 5 Apple AirPods (3rd gen), 90 Truecaller Premium and 10 Truecaller Gold subscriptions. We are sure all of you are eagerly waiting for this announcement, and as promised, today we reveal the lucky winners.
Before that, we would like to thank all the participants who took their time to participate in this giveaway, the response has been amazing. Are you the lucky winner? Find out below.
The winners of Apple AirPods (3rd gen) are
Madhusudhanan Ravindran
Balaji (@balaji_12**)
Priyadarshi Das
Hemanaath Mdv
Sagar Belose
The winners of the Truecaller Gold Subscription are
Abhishek Goswami
Michael Anish
That Goan Boy
Balagopal
ABDUL KHADAR S
Subodh Nagrale
Sakthish Kumaar
Kevin Jain
Aman Sethi
vignesh
The users who won the Truecaller Premium subscription are listed below. We will be getting in touch with the winners soon to dispatch the prizes.
We will also be mailing the winners of the Truecaller Gold and Premium subscription to get their contact details to activate the subscription, so look out for that as well, if your name is in the list below.
Please join us in congratulating the winners. And for those of you who did not win, we have more giveaways lined up! Thanks once again for taking part.