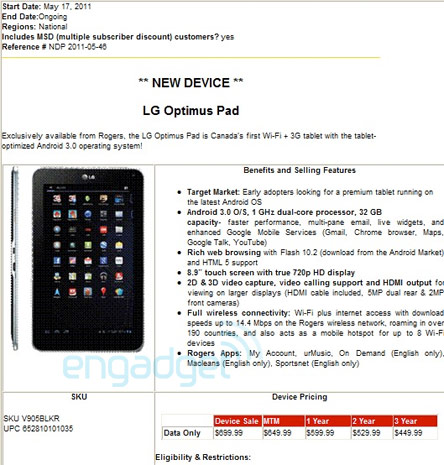 LG's 3D tablet has already hit the shelves in the European continent. Now it is making it's way into North America as well om 17th May when it releases on Rogers, the Canadian network.
Rogers will be the sole carrier for the tablet in Canada. It will start from a price of 700 Dollars unlocked. Data plan packages are the following:
450 dollars for a three-year contract
530 dollars for a two-year contract
600 dollars for a one-year contract
650 dollars for a month-month contract
The tablet is also expected to hit the US very soon under the name of G-Slate.
via Engadget