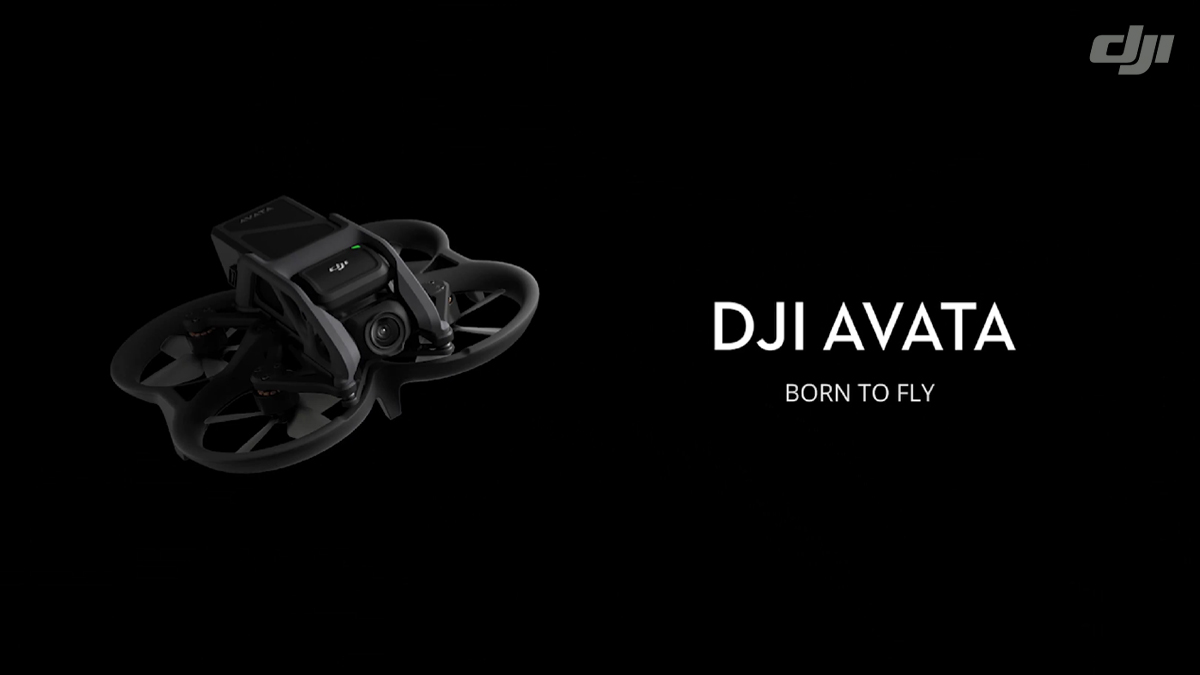 Today, DJI is releasing the DJI Avata, a revolutionary new drone that makes flying feel like you're really there. First-person view (FPV) drone flight is revolutionized by the DJI Avata, allowing any pilot to fly through the air and experience its astounding performance, agility, and simplicity. With the new DJI Goggles 2 and the simple DJI Motion Controller, the DJI Avata offers a previously unheard-of level of flight. Earlier, the DJI Mavic 3 with a 20MP Hasselblad camera was announced.
The DJI Avata is great for beginners and pros. Its unique and small design transforms a typical drone's chassis into a body optimized for speed and agility. It weighs only 410 grams and incorporates aerodynamic propeller guards for safety. Its powerful stabilized camera, having a 1/1.7″ CMOS sensor with 48 million effective pixels, delivers 4K/60fps and 2.7K/50/60/100/120fps footage, providing filmmakers a hot new tool for flawlessly capturing premium video content. It offers a flying time of up to 18 minutes.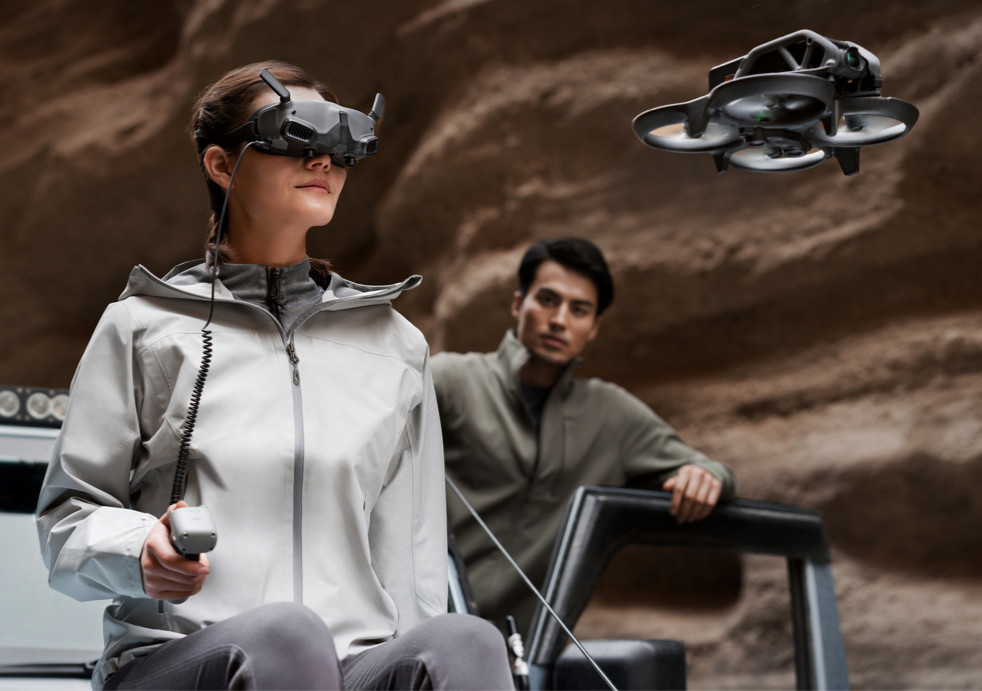 The DJI Avata is designed to be linked with DJI Goggles 2 and the DJI Motion Controller, which steers the drone by hand. Users can also use the DJI FPV Remote Controller 2 and FPV Goggles V2. The DJI Avata has unbeatable flight technology that lets it hover, speed up, zoom in and out of tight spaces, and stop in a split second. Furthermore, If the DJI Avata lands upside down, a new Turtle mode lets it take flight again.
The DJI Avata is operated through the DJI Fly app, which features thorough drone instructions. The DJI Virtual Flight App is a free simulator app that teaches new pilots drone flying in a fun, risk-free environment. The simulator lets pilots fly the DJI Avata using a controller. Additionally, DJI Care Refresh, the comprehensive protection plan for DJI products, is now available for DJI Avata.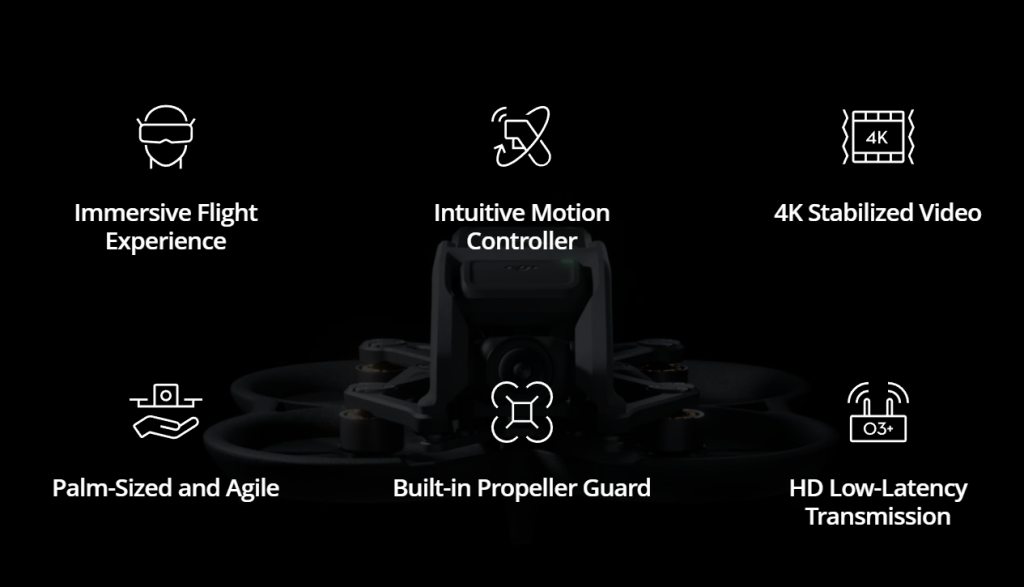 Specifications: DJI Avata
Sensor: 48 MP; 1/1.7-inch CMOS
Lens: FOV: 155°; Aperture: f/2.8
ISO Range: 100-6400 (Auto); 100-25600 (Manual)
Shutter Speed: Video: 1/8000-1/50 s; Photo: 1/8000-1/50 s
Max Image Size: 4000×3000
Video Resolution with DJI Goggles 2: 4K@50/60fps; 2.7K@50/60/100fps; 1080p@50/60/100fps
Video Resolution with DJI FPV Goggles V2: 4K@50/60fps; 2.7K@50/60/100/120fps; 1080p@50/60/100/120fps
EIS: Supports RockSteady and HorizonSteady Can be disabled
Max Speed: 8 m/s (Normal Mode); 14 m/s (Sport Mode); 27 m/s (Manual Mode)
Antennas: Dual Antennas, 2T2R
GNSS: GPS + Galileo + BeiDou
Internal Storage: 20 GB
Supported SD Cards: microSD (up to 256 GB)
Battery Capacity: 2420 mAh
DJI Fly app
DJI Goggles 2
The DJI Goggles 2 is a next-generation video headset that's smaller, lighter, and more comfortable, with a crystal-clear FPV image comparable to other DJI drones. DJI Goggles 2 have a crisper Micro-OLED screen with adjustable diopters, so glasses aren't needed. With the DJI Motion Controller, you can manage the aircraft and gimbal camera to fit your shooting demands. A side touch panel lets you control the goggles with one hand.
Utilizing DJI O3+ transmission for precise control, low latency, and 1080p/100fps video with H.265 decoding, It has the lowest transmission latency of 30ms, the largest transmission distance of 10 km, auto-switching dual frequencies, a high bitrate of 50 Mbps, and advanced anti-interference measures to assure a dependable feed. With Wireless Streaming on the DJI Goggles 2, you can watch the live stream from your phone or computer on the goggles' screen for a more immersive viewing experience.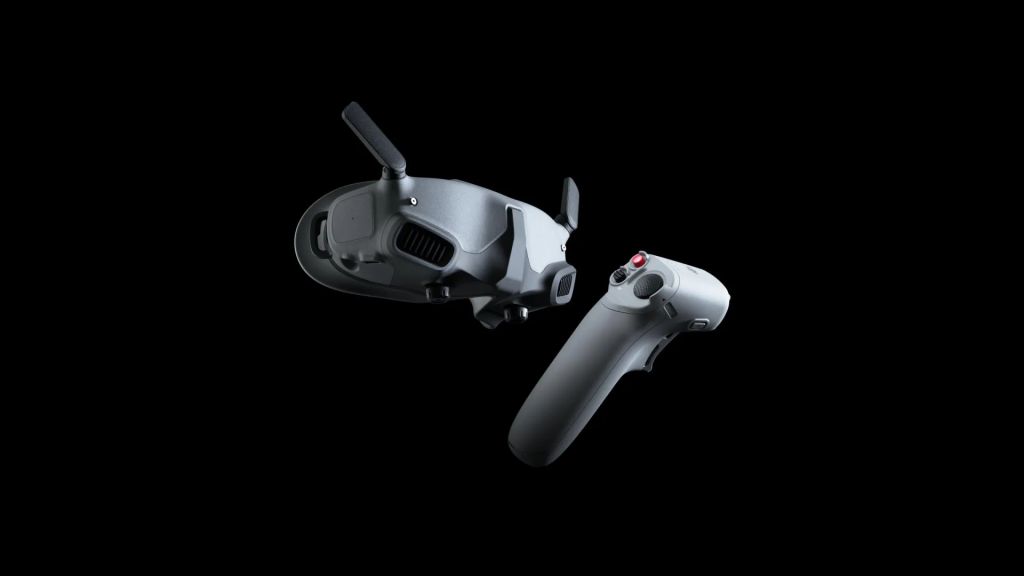 DJI Motion Controller
The DJI Motion Controller is a new kind of flight control device that lets pilots do complicated moves with just one hand. Even people who have never flown before can learn to fly in smooth, continuous motions, even as they fly close to the ground, zoom past obstacles, and glide through tight cages into open areas.
Pricing and Availability
The DJI Avata can be bought right now from store.dji.com and authorized retail partners in the ways listed below.
A standalone version of DJI Avata retails for $629 (Rs. 50,270 approx.) without a remote controller, motion controller, or goggles.
The DJI Avata Pro-View Combo retails for $1388 (Rs. 1,10,931 approx.) and includes DJI Avata, DJI Goggles 2 and the DJI Motion Controller.
The DJI Avata Fly Smart Combo retails for $1168 (Rs. 93,348 approx.) and includes DJI Avata, the DJI FPV Goggles V2 and the DJI Motion Controller.
The DJI Avata Fly More Kit retails for $279 (Rs. 22,298 approx.) and includes two DJI Avata Intelligent Flight Batteries and one DJI Avata Battery Charging Hub.
Speaking on the announcement, Ferdinand Wolf, Creative Director at DJI, said,
DJI Avata was built to awaken a desire to fly in everyone, with immersive flight technology that allows anyone to explore the almost out-of-body experience of FPV flight. DJI Avata is breathtaking to fly for even a novice pilot, and includes enhanced safety features that give anyone the freedom to try creative aerial moves. Paired with the DJI Goggles 2 and the DJI Motion Controller, DJI Avata seems to ride with the wind. Whether you fly for the fun of it, to make great clips for social media, or to dazzle viewers in the production studio, DJI Avata will show you why its engrossing flight experience pulls you into a new world of soaring possibilities.