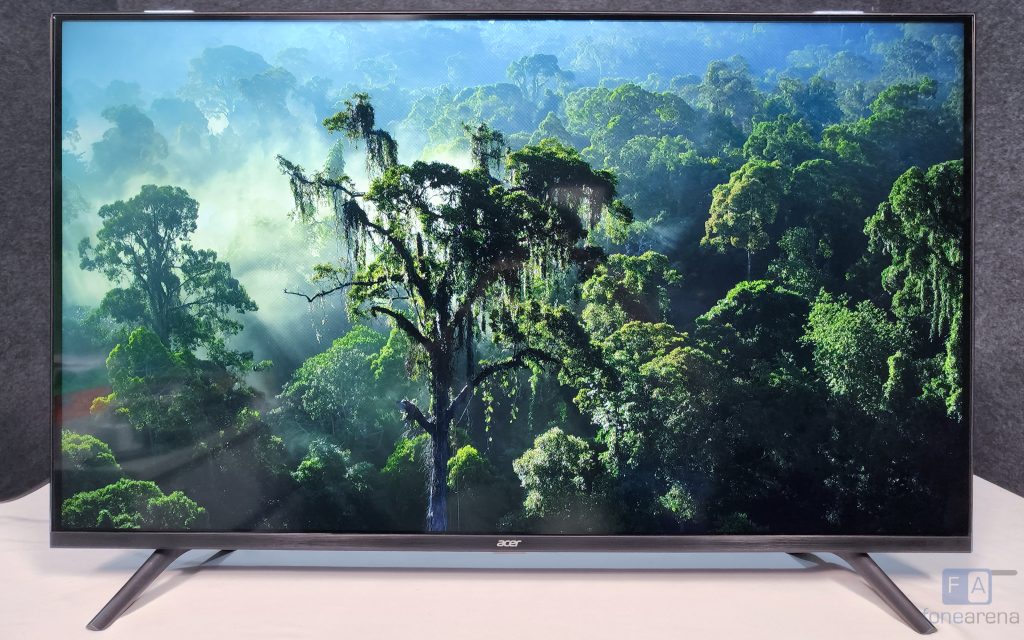 Acer launched their latest I-Series of smart TV's in India back in July 2022, and it comes in three sizes – 32-inch, 43-inch, 50-inch and 55-inch. It features Android 11 out-of-the-box, HD and 4K resolution options, 24W or 30W speakers with Dolby Audio and more. Here are our first impressions about the 43-inch variant of the TV.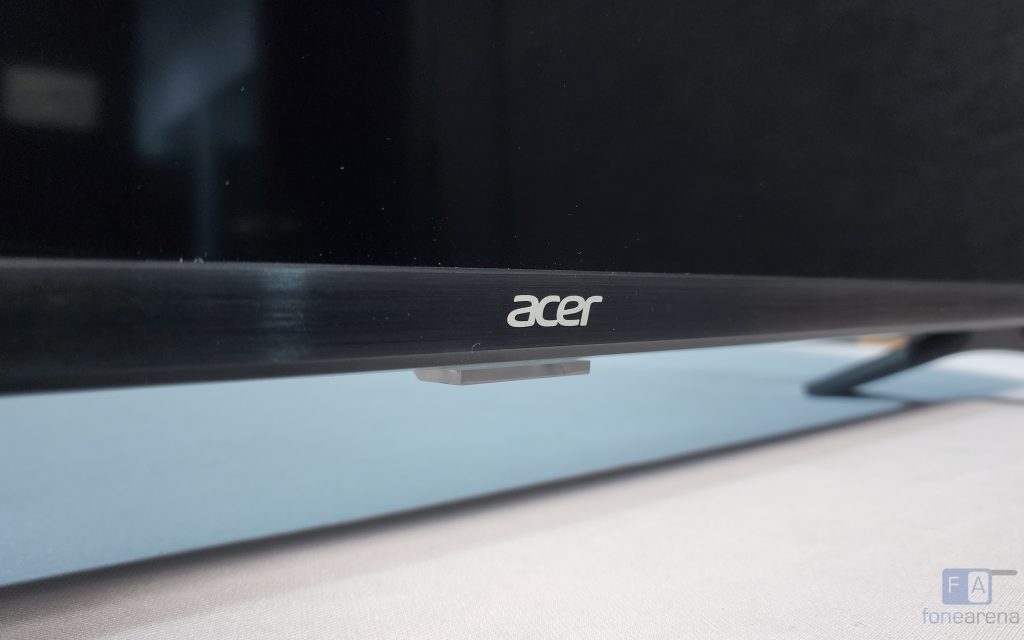 The Acer I-Series TV has a plastic enclosure on all sides, and it comes with two plastic stands for placing on a table. With the stands on, the TV stands firm and does not wobble at all. The ports can all be found on one side of the TV, and the (detachable) power cable plugs in on the other side.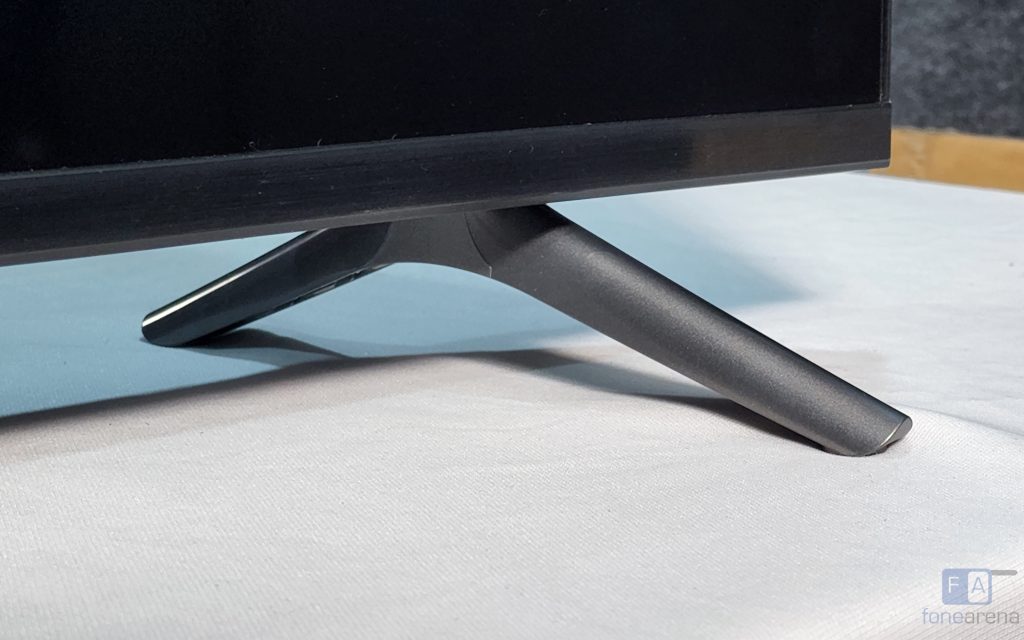 The plastics, while they aren't high quality, feel good enough for this price range. Regarding branding, there is a single "Acer" logo right in the center of the thicker bottom bezel.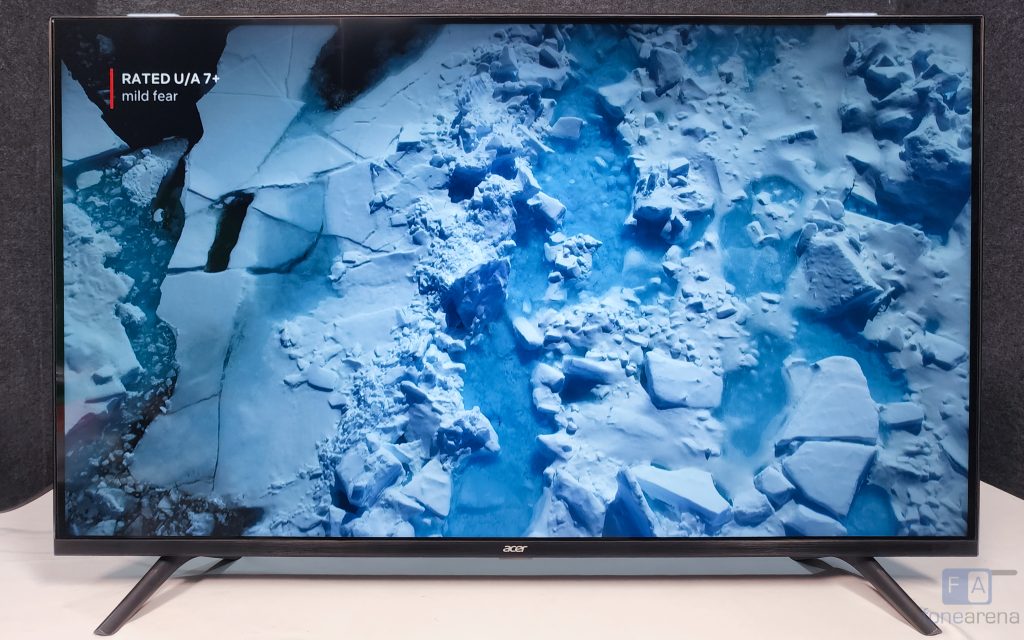 Our model features a 43-inch 4K panel with a resolution of 3840 x 2160 and a refresh rate of 60Hz. The panel has a viewing angle of 178°, and it features support for various technologies such as Wide Colour Gamut+ and Intelligent Frame Stabilization Engine. The Intelligent Frame Stabilization Engine helps smooth out motion in content by analysing and augmenting the frame transition. It essentially works like MEMC technology, which can be found on other TVs.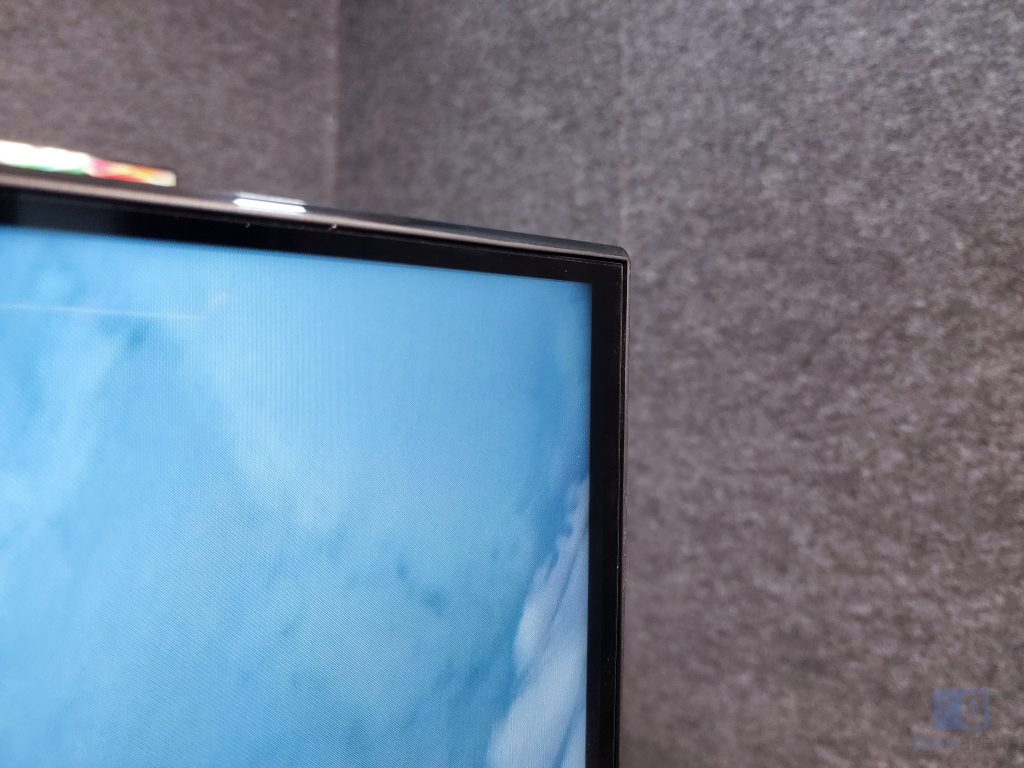 Along with this, the panel also supports Dynamic Signal Calibration, UHD Upscaling, Micro Dimming, Blue Light Reduction, HDR10+ with HLG. We did a quick test of the HDR10+ capability and found it to be working in YouTube videos.
For audio, the TV features two bottom-firing speaker units that have a combined output of 30W. Based on our first impressions from playing music from YouTube, the speakers get pretty loud, and they mostly remain distortion free at comfortable volume levels. As expected, they do lack bass, which does make the audio sound less punch-y, although voices sound clear. They also support Dolby Audio.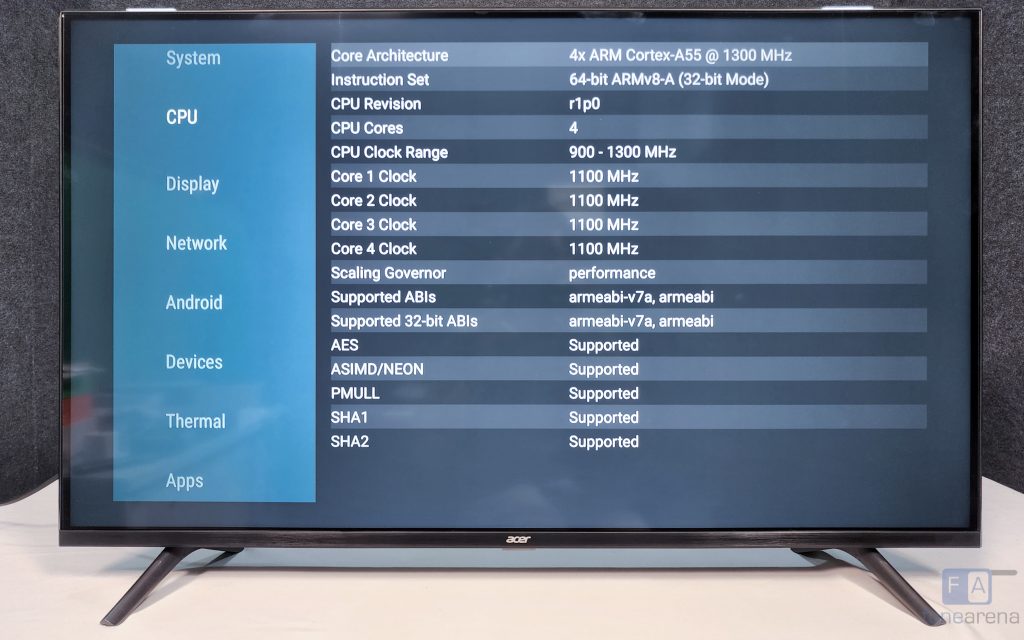 The TV is powered by a quad-core Realtek processor featuring Cortex-A55 cores. It is paired with 2GB of memory and 16GB of internal storage. It runs Android 11 out-of-the-box without any custom UI on top.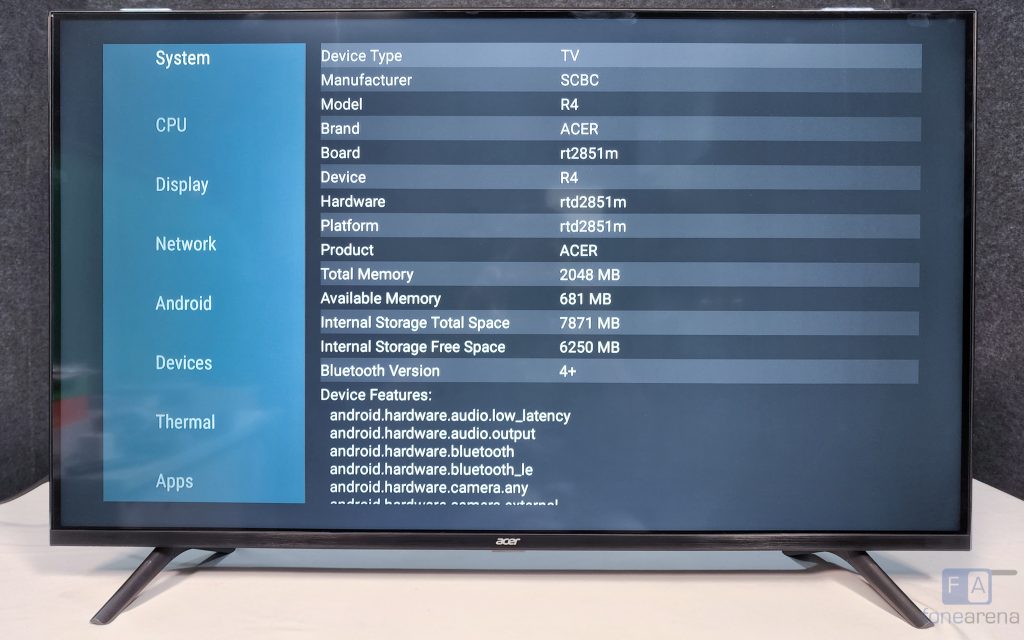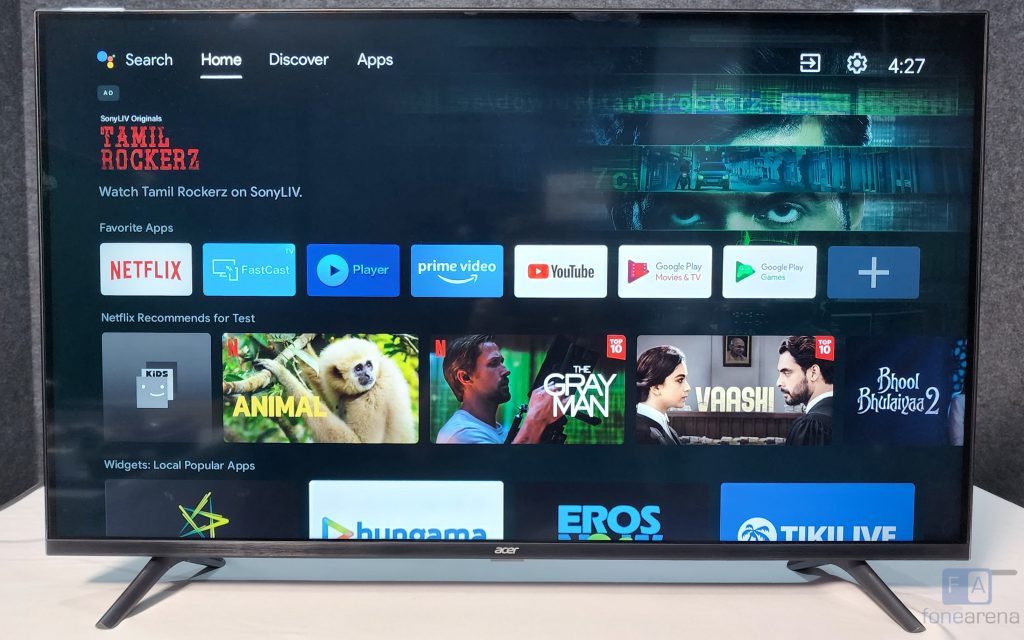 For anyone who has used Android TV before, the UI is familiar and will be easy to use. There are tabs for Home, Discover and Apps, along with shortcuts to access the inputs and enter the Settings menu. The amount of pre-installed apps are also minimal.
For inputs, the Acer TV has a USB 2.0 port, a USB 3.0 port, a LAN port, a cable-in port, an optical audio port, 3 HDMI 2.0 ports, a headphone jack and a Mini AV port. The first HDMI port also features support for eARC) For wireless connectivity, the TV supports dual-band Wi-Fi 5 and 2-way Bluetooth.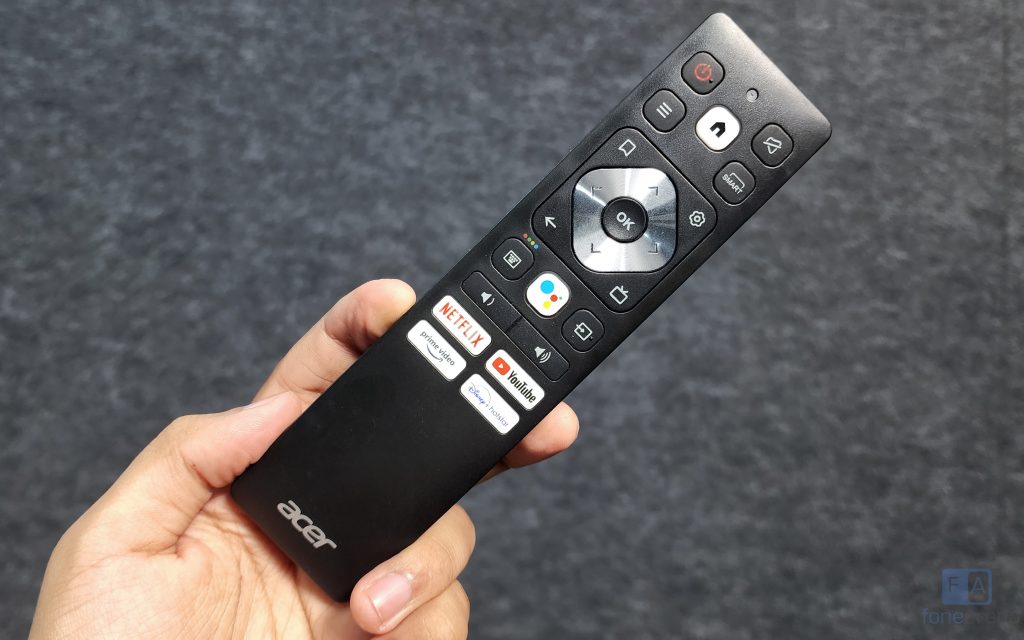 The remote has a very different design when compared to other Android TVs. It is a bit longer than the remotes from OnePlus and Xiaomi TVs, and as a result, it has space to put more functions on the remote. The button presses don't feel particularly great, but they aren't too bad.
At the bottom, Acer has put shortcut keys for Netflix, YouTube, Prime Video and Disney+ Hotstar, which are 4 of the most popular streaming services in India in my opinion.
Pricing and availability
The Acer I series 43″ 4K model is available from Amazon.in for Rs. 24,999. It is also available in 32″ HD, 50″ and 55″ 4K models.