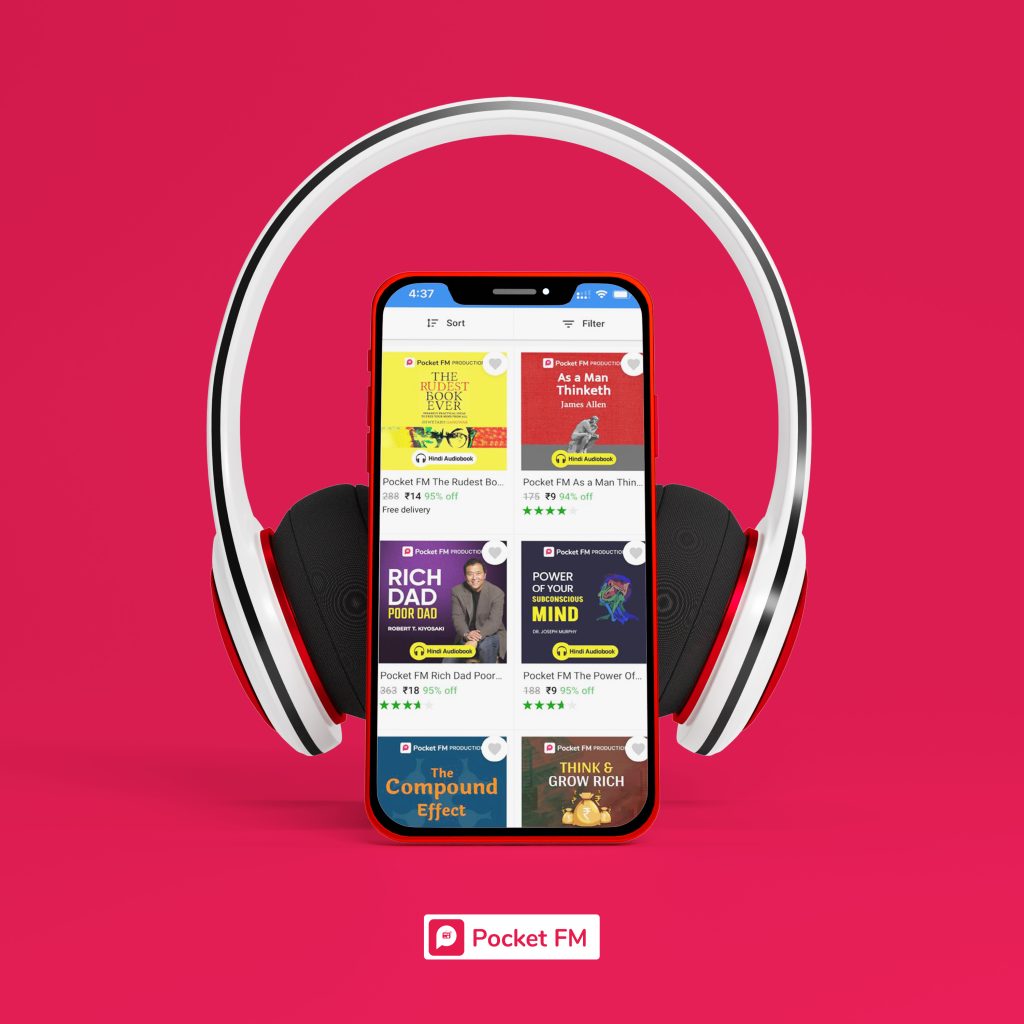 Audiobooks and podcasts have grown in popularity in recent years, and people have grown accustomed to them because they can be listened to on the go. With an estimated 25 million audiobook listeners, India is currently ranked third in the globe. The possibility for audiobooks is predicted to quadruple in the next few years, driven by the ability of audio storytelling and availability in Indian languages.
Flipkart has seized control of the audiobook sector and today announced a collaboration with Pocket FM, a personalized audio streaming service with over 100,000 hours of audio content. Flipkart users will be able to explore Pocket FM's largest repository of audiobooks via an in-app integration, which will be exclusive to the platform.
Pocket FM will bring its audiobook library to Flipkart bookstores as part of this collaboration, which includes bestsellers such as Rich Dad, Poor Dad by Robert Kiyosaki, The Art of Public Speaking by Dale Carnegie, Do Epic Shit by Ankur Warikoo, and many more. The audiobooks are available in Flipkart's audiobook section. They are currently available in Hindi and will be made available in additional Indian languages in the near future.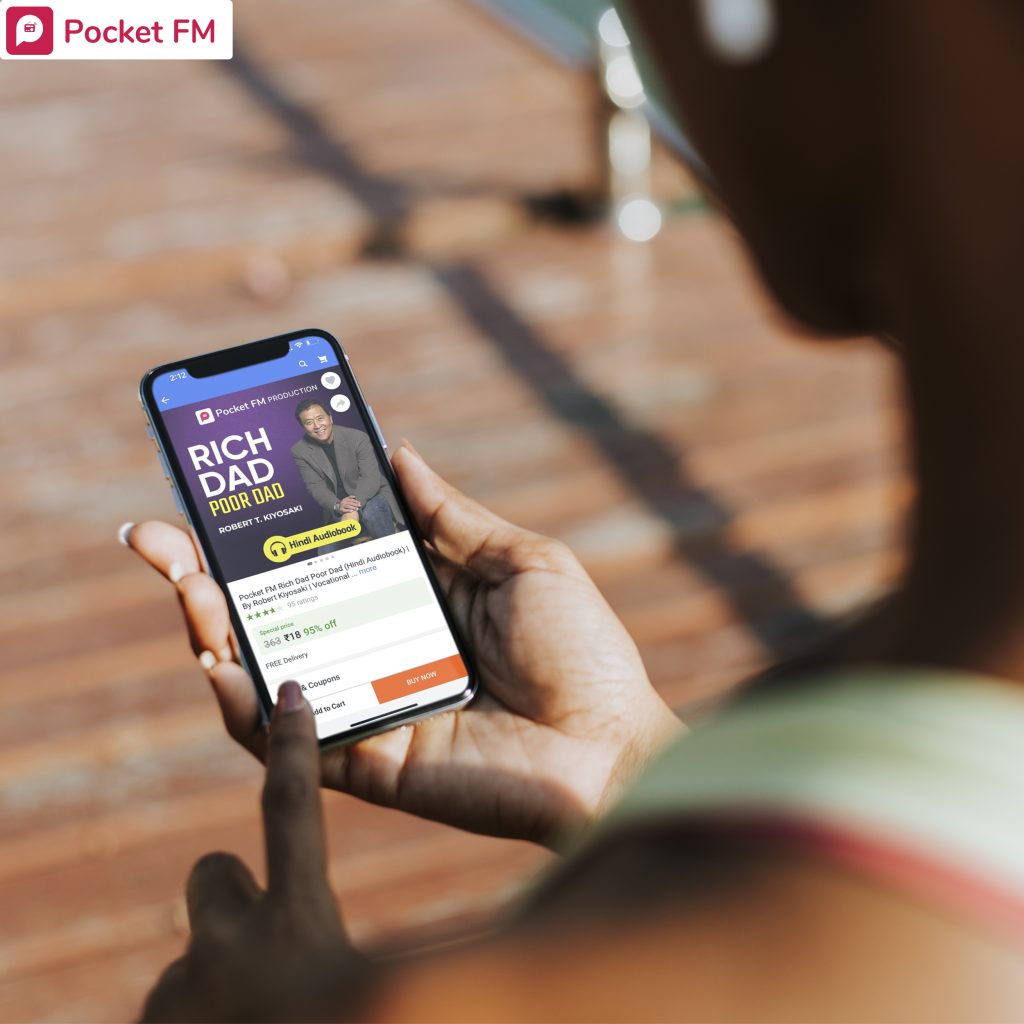 Here's how you can buy and use Pocket FM Audiobooks via Flipkart:
Buy the desired audiobooks
Look for the unique code in your registered email
Enter the code on Pocket FM app to access the audiobooks.
Commenting on Flipkart's partnership with Pocket FM, Kanchan Mishra, Business Head- FMCG, Home and General Merchandise, Flipkart said, 
Audiobooks have gained great prominence during the pandemic and this collaboration with Pocket FM falls in line with our aim to catering to consumers' evolving needs. This will help authors publish their work on our platform with the aid of audiobooks and give them the opportunity to reach out to our customer base. Flipkart will assist the author in receiving the appropriate exposure; it is more than just a platform for distribution. We believe this collaboration will hold immense strategic importance for the audiobook market in India as we continue to address our users' appetite for regional content.
Commenting on Pocket FM's partnership with Flipkart, Ashu Behl, SVP – Content, Pocket FM said,
We have witnessed an exponential growth curve for audiobook consumption since we officially launched the segment in March this year. In about a quarter, we lead the audiobook category on the back of a thoughtfully crafted catalogue of books in native languages. Given the strong penetration of Flipkart in the country across diverse consumption categories, this partnership will only strengthen our efforts and help our publishers and authors community reach a wider audience, generating significant revenue from audiobooks.