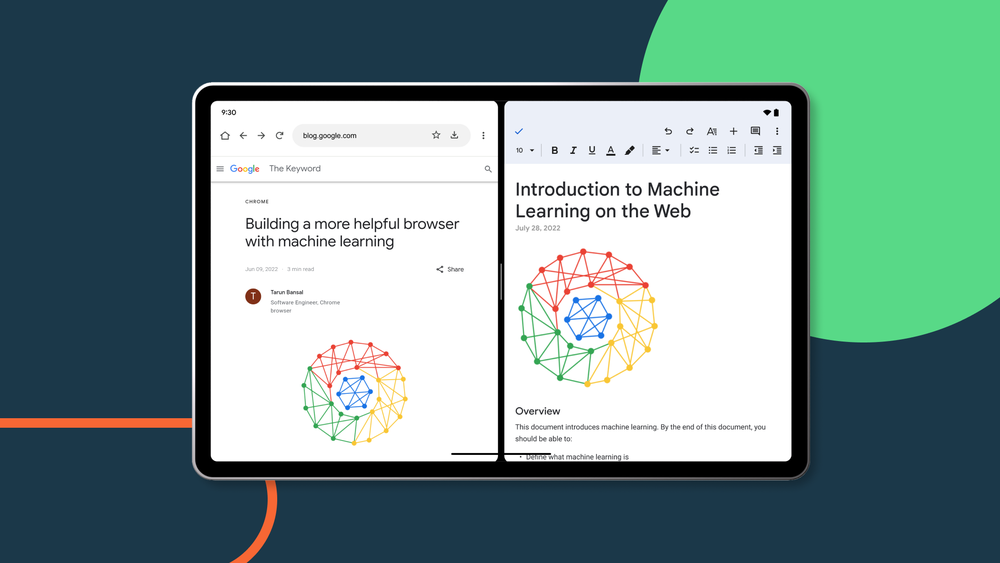 In order to make tablets and other devices with larger screens easier to use, Android released 12L earlier this year. In order to leverage the additional space on tablets' larger screens, Google disclosed plans to enhance more than 20 Google apps there during I/O. Starting today, Google Workspace applications will be significantly faster and better on larger Android screens, says Google.
Google is prepared to make upgrades to larger displays with greater OS and app compatibility for the larger display devices. Thus, according to news that appeared earlier this week, Samsung and Google were integrating stylus handwriting-to-text into Chrome for Android.
Drag and drop files
The ability to multitask across two windows at once is one of the best benefits for getting things done on tablets. In order to accommodate users who have two screens open on a large-screen device, the firm introduced new ways to use Google Workspace apps. Now it's simple to drag text or images from apps like Chrome or Sheets and drop them directly into a cell of a spreadsheet or document that already exists.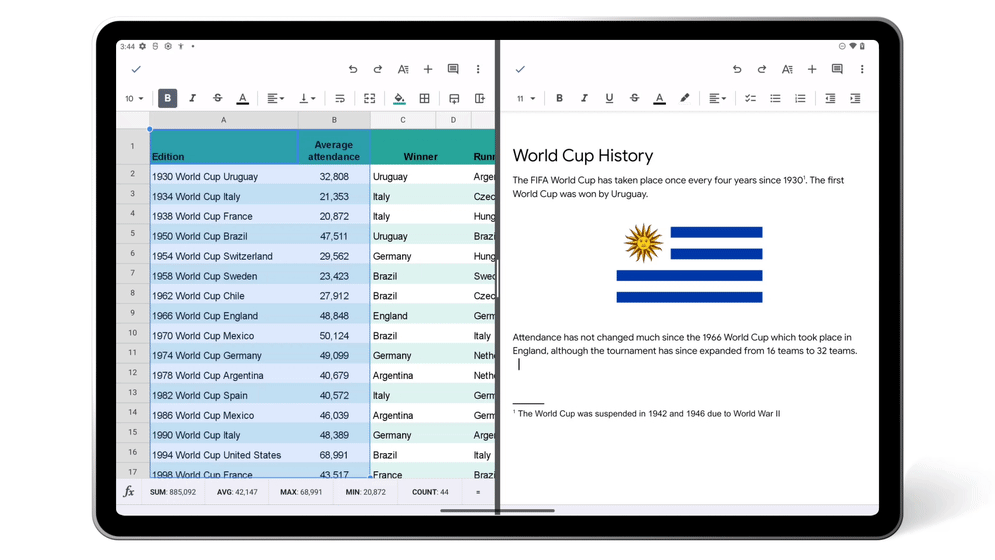 Users can drag and drop files into Google Drive.
Can add links to Drive files by dragging them into Keep.
Can drag and drop Keep images into other apps from the image carousel.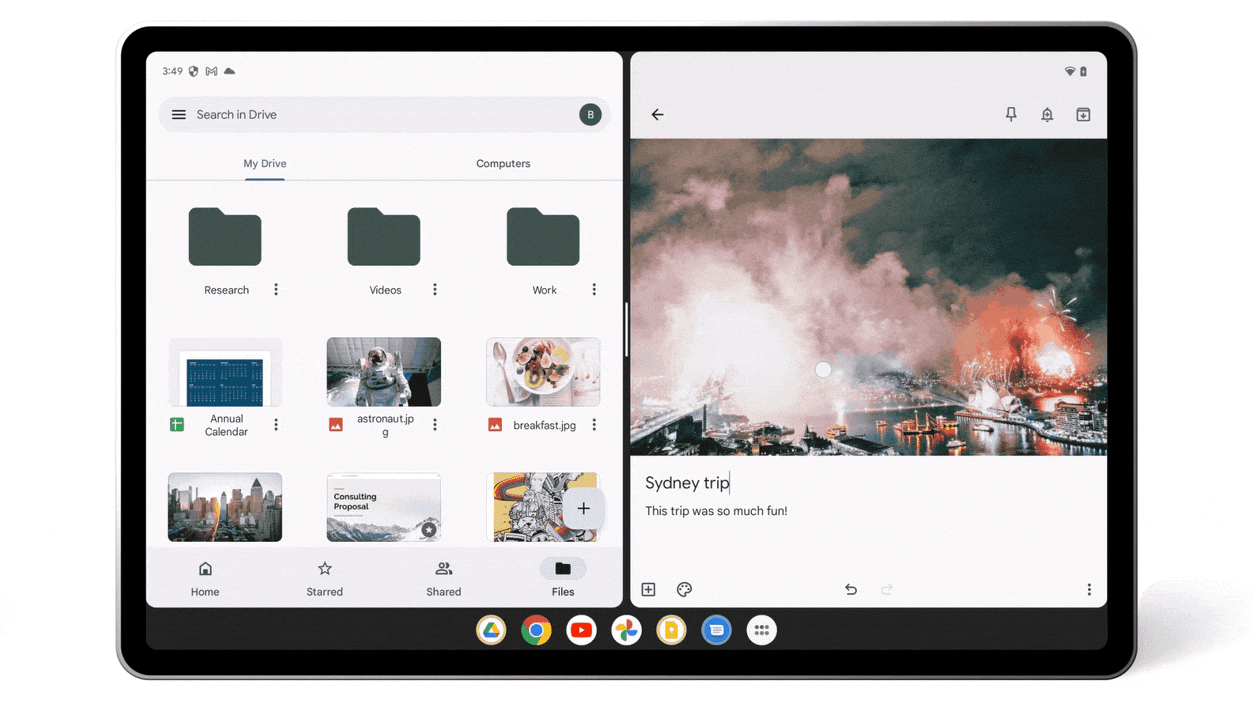 Open Drive side by side
To find the file you need on Drive, you can occasionally need to go deep into folders. You can now open two Drive windows simultaneously for improved access to your data. This makes it easier to find the information you require without having to switch views or repeatedly press the back button.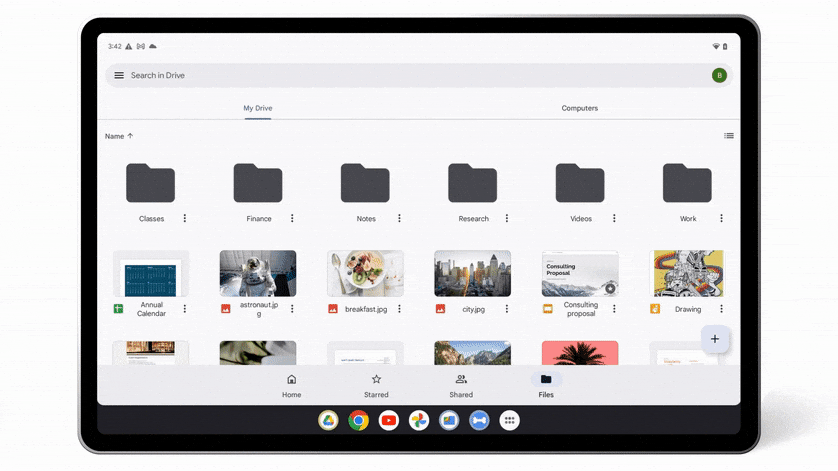 Any Drive file can be opened in a new window by choosing the "Open in a new window" option from the three-dot menu.
Keyboard shortcuts
You can now swiftly browse across Drive, Docs, and Slides without slowing down or taking your hands off the keyboard if you're using a connected keyboard to help you type. These keyboard shortcuts include select, cut, copy, paste, undo, and redo.
Availability
Over the following few weeks, these features will be made available to Android large screen users with Google Workspace, including personal Google Accounts.
Regarding the new feature, Scott Blanksteen, Senior Director, Product Management, Android, said,
To get started, today we are making Google Workspace apps even better on Android's larger screens with updates to Google Drive, Docs, Sheets, Slides and Keep. And stay tuned for more updates as we continue to add new features for Google apps on Android's larger screens.