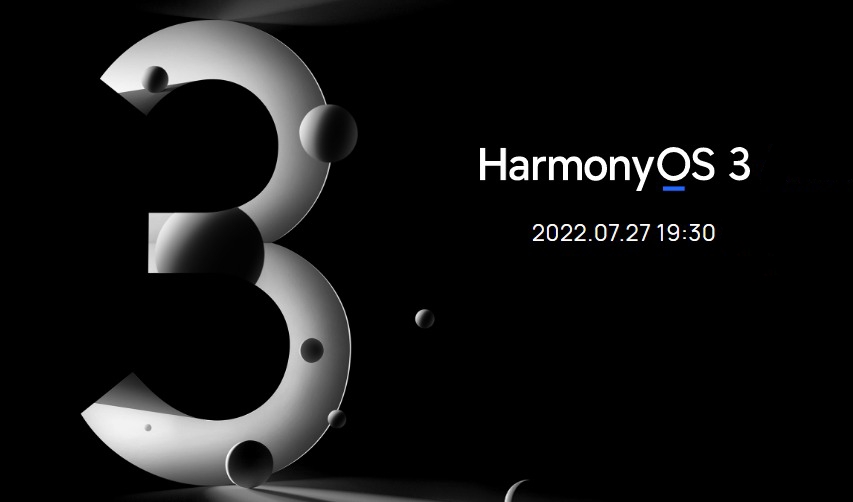 On July 27th, HUAWEI will unveil HarmonyOS 3, its next major operating system. This will be the company's next major OS, powering a variety of products such as smartphones, tablets, and IoT devices. Furthermore, HUAWEI will release new products on the same day, ensuring the company's "All Scenario" approach. It is unknown when all the products will be revealed.
Elevate the way you work and play.
Join us on the 27th July at 13:30 CET for the HUAWEI Summer 2022 Smart Office Launch!#SuperDeviceSuperCreativity #HUAWEISmartOffice pic.twitter.com/ywAQ2qYWq9

— Huawei Mobile (@HuaweiMobile) July 18, 2022
Simultaneously, HUAWEI has confirmed the Summer 2022 Smart Office Launch for global users after announcing the release of HarmonyOS 3 for China via Weibo. We hope that the same event that is taking place in China will be translated into English and broadcast live on the company's social channels.
HarmonyOS 3 is the successor to HarmonyOS 2, which was released a year ago, in June 2021. HarmonyOS 3 will also expand on HUAWEI's tagline "One As All, All As One." We can anticipate much more innovative cross-device communication approaches and innovative features in the new operating system.
Since HarmonyOS 2 is based on EMUI 12 for global users, it's unclear whether HUAWEI will release the HarmonyOS 3 for global users in the current situation. So, we have to wait until July 27th to see what happens.
The HUAWEI HarmonyOS 3 and New Products Launch event is set for 13:30 CET / 7:30PM China time (5:30 PM IST).