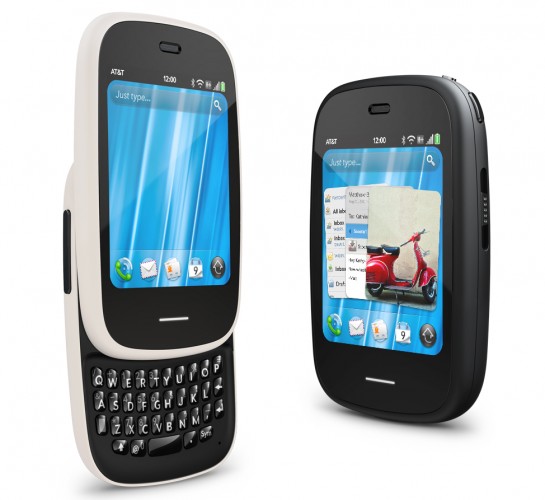 We recently showed you a leaked shot of AT&T HP Veer 4G, where we saw it running on AT&T network and we told you that it will be out soon. Now AT&T has officially announced the HP Veer 4G. The device features the new WebOS and it's the smallest WebOS device yet. It's small but it comes with a power of a smartphone. It comes with a 800 MHz processor, 2.6-inch 320 x 400 touchscreen, slide-out QWERTY keyboard, triband HSPA, 5 MP camera, WiFi, AGPS, Bluetooth 2.1+EDR and 8 GB on board memory.
AT&T is planning to launch it on May 15th and it's going for $99.99 only. It also comes with some AT&T goods. It features AT&T Navigator and also Mobile Hotspot functionality. It will be available in 2 colors, white and black (image above). It's the smallest and cheapest WebOS device money can buy.
So WebOS lovers, are you buying this device from AT&T next week?